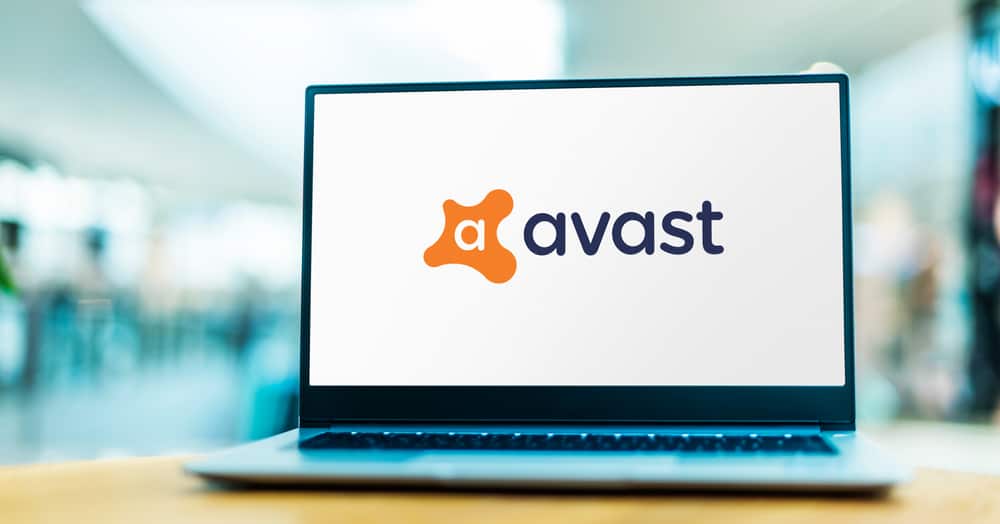 It's no secret that antivirus tools are resource-demanding since they have to perform many real-time operations like computer cleanup, removing viruses, and background scanning. However, it can become quite annoying if your antivirus tool starts eating up your CPU. Many users have reported this problem with Avast and state that Avast's CPU usage is exceptionally high, sometimes going beyond 50%, which can prevent you from performing CPU-dependent tasks. Luckily, there are ways to fix that.
To reduce Avast CPU usage, there are a number of fixes you can try. You can reinstall Avast Cleanup, Avast's service for real-time protection from threats, change the frequency of background scans, disable screensaver scan, update the antivirus software, or reset it. 
Let's take a closer look at these fixes and how they can help. 
How To Reduce Avast CPU Usage
Here are five common fixes that can help prevent Avast from occupying so much of your CPU allocation. 
Method #1: Reinstall Avast Cleanup
Avast Cleanup is a real-time service for threat protection that works to free up resources allocated by different background apps. Like other real-time application services, Avast Cleanup is also heavy on the processor and will cause a spike in CPU usage with time. 
However, you can solve this issue by uninstalling unwanted real-time components. Here's how:
Open Avast GUI.
Go to "Settings."
Then go to "Protection."
In the "Core Shields" section, you'll find a list of real-time shields. 
Choose the shields you don't need and uninstall them. You can find the option to uninstall in the drop-down menu.
Restart your computer and open up task manager to confirm that CPU usage is down to normal ranges.
If your CPU usage is still high, you can move on to the next fix. 
Method #2: Change Scan Frequency
Avast often runs background scans to make sure your device isn't infected. So if you see an increase in CPU usage because of Avast, it could be because of a background scan. But you can try to fix that problem by modifying the scan frequency via the command prompt. Here's what you need to do:
Open "Command Prompt" as the administrator. 
In the cmd, type cd C:\ProgramData\AVAST Software\Avast and hit Enter to open the Avast folder. 
Next, open the ini file and type [GrimeFighter] : ScanFrequency=999 to change the scan frequency.
Save the ini file and restart the computer.
This will restrict the background checks to take place just once in a while. 
While the CPU load will go down, changing the scan frequency might cause security concerns.
Method #3: Disable Screensaver Scan
In some cases, the Avast screensaver continues scanning even if the screensaver is stopped. While it doesn't happen too often, it's often the reason for an increased CPU load without any apparent reason. Plus, you can't see the screensaver scan in Avast's interface. But you can solve this problem by following these steps:
Right-click on any random file present on your computer to open the context menu and select Scan with Avast.
You will see a scan result window up with a list of scans already running on the system. 
Open the Avast screensaver scan and click on the "Stop" button present beside it. 
Close the window and open the taskbar to see if CPU usage is back to normal. 
If the CPU usage is still high, you'll have to update the software. 
Method #4: Update Avast
In some cases, outdated software can also cause the CPU load to increase dramatically. This is why you should keep both the virus definitions and the antivirus software updated. To do so, here's what you should do:
Open up the Avast GUI.
From the "Update" tab, look for the current versions of the virus definitions and antivirus.    
Check for pending updates and click "Update" to update both.
Updating the software fixed the high CPU usage for many users, but if you still face the same problem, the last thing you can do is reset the software. 
Method #5: Reset Avast
If you already have the latest software version, but the CPU usage is still high, it might be because of some broken data files. To fix this issue, you'll have to repair the software. Here's how: 
Open "Control Panel" and go to "Programs and Features."
Find "Avast" from the list of applications and click on "Uninstall/change."
Then click on "Change" and select "Repair."
Wait for Avast to make the required changes to the data files and repair the client software.
Once done, restart your computer to double-check if the CPU usage is back to normal. 
Summary
There's no doubt that Avast is one of the most popular and most effective antivirus software available for free. However, its high CPU demand can be annoying and frustrating. But with the five methods mentioned above, you can reduce Avast's CPU usage and bring it back to normal.