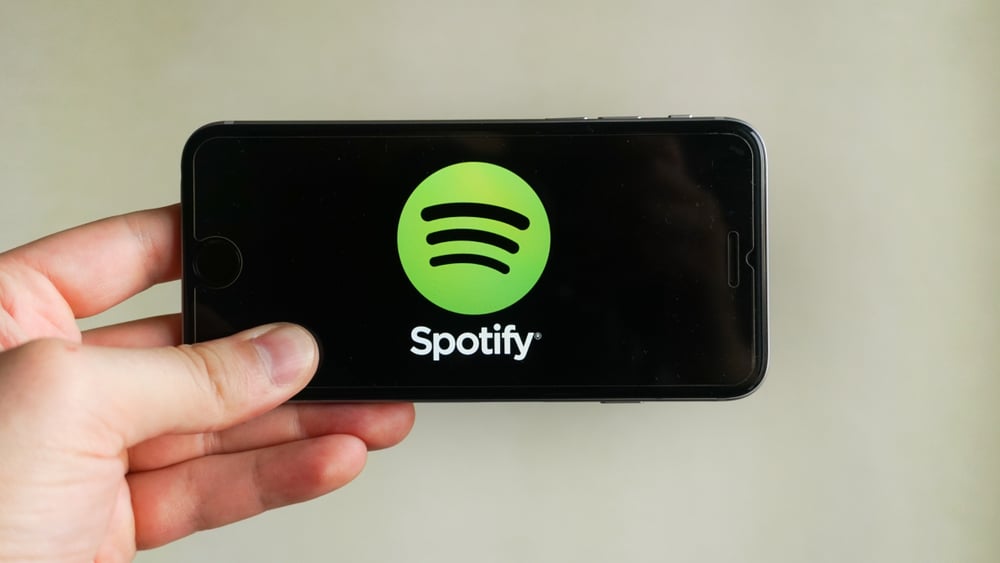 Spotify is the most popular music streaming platform on the planet. While most music is listened to online, Spotify stores some songs offline, depending on your platform. This begs the question, how do you reduce Spotify storage?
You can reduce Spotify storage on any platform by removing all downloads on your local platform and setting your download quality to "Low". If you are on iOS or Android, clearing your local cache also helps in reducing your storage.
In this article, we'll go over exactly how you can reduce Spotify storage alongside all the methods you can use for every platform.
Why Is Spotify Taking Up So Much Storage?
Spotify doesn't download every song you stream to your local storage. But, there are three particular ways it still ends up taking storage. Here's how.
Cache: Cache is temporarily downloaded songs that your device can end up playing instantly without the need for streaming. This data can go up by a few GBs, depending on the variety of songs you listen to.
Application Data: Application data is the storage your device takes up when installing Spotify. This is generally 50-150 MB, depending on your device.
Downloaded Music: If you download music using Spotify, that song will consume space depending on the "Download Quality" you have set up. This is where you'll see a lot of your storage taken up.
From what we've seen, desktop applications of Spotify do not have a cache. This is because they generally are not meant to be portable music players. On the other hand, applications on Android and iOS have a cache that is heavily used.
How To Reduce Spotify Storage
Now that we've boiled down to why Spotify takes up so much storage in the first place, here's how you can ensure that it doesn't do for your specific platform. Each platform's steps differ depending on what takes up the most space on that platform.
On iOS and iPadOS [iPhone or iPad]
First, we need to clear out our cache and downloaded application data to reduce storage. Here's how.
Open Spotify.
Tap on "Home".
Tap on the settings icon.
Select "Storage".
You will now be greeted with two options, "Remove all downloads" and "Clear cache". Select both of them so you take up the least amount of storage.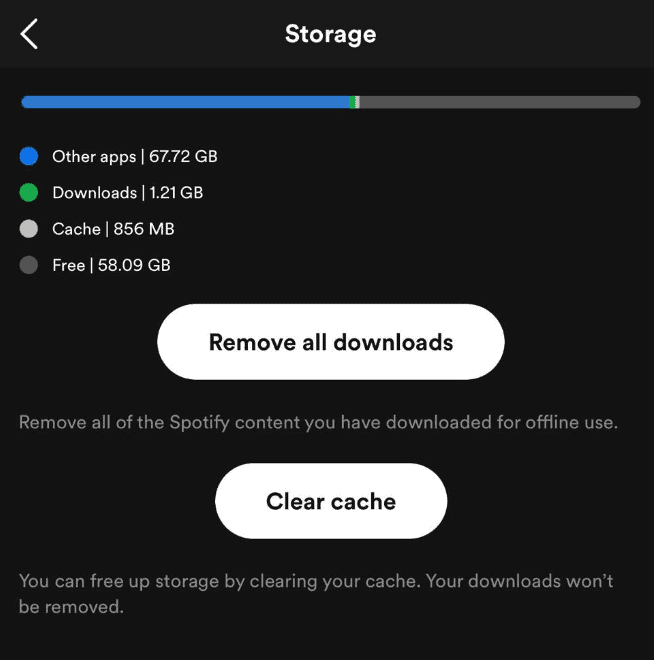 Now that you've cleared up your storage, we also need to ensure that your downloads don't take up as much space as they generally do. Here's how.
Head back to your Spotify settings.
Select "Audio Quality".
Scroll down to "Download" and select "Low".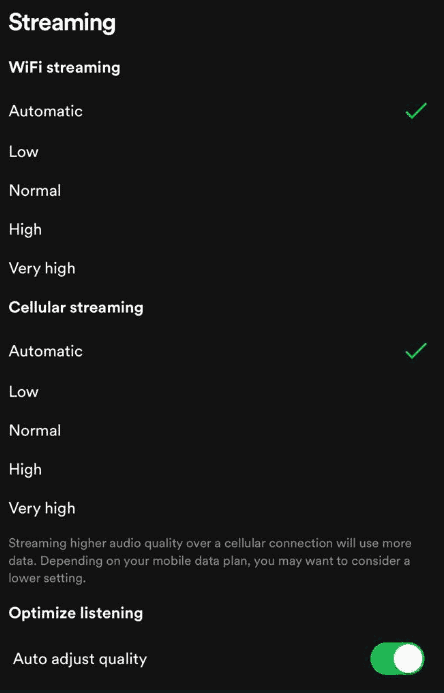 On Android
Android follows the same suit when it comes to iOS. You have the cache, which takes up a hefty amount of storage alongside your downloaded songs. Here's what you need to do to reduce your Spotify storage on Android.
Open Spotify.
Tap on the gear icon.
Select "Storage".
Select "Remove all downloads" and "Clear cache".
Head to "Audio Quality" and set "Downloads" to "Low" so that they don't occupy as much space as they did previously.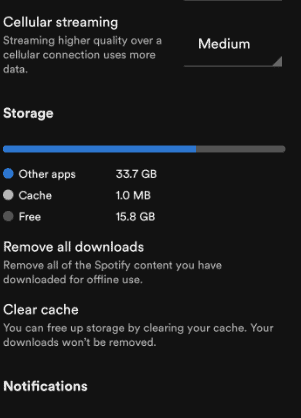 On macOS
There's no cache in macOS too. So, the only reason your storage space might be affected is the size of your downloads. There are two ways you can fix that on macOS. Firstly, here's how you can clear your downloads on Spotify.
Open Spotify, click on your "Account", and then click on "Settings".
Scroll down and head to your "Offline storage location" using Finder.
Delete everything there.
The second way to reduce storage further is to reduce the download size for your songs. Generally, Macs only have one hard drive partition. But, if that isn't the case for you, you can also change your partition's location to achieve the same effect.
On Windows
On Windows, there's no cache for you to worry about. What increases your storage space on Spotify is your downloads. Thankfully, there are two ways you can remedy that. The first is just to clear out your downloads and the second option is to change your drive.
Here's how you can clear out your downloads on Spotify.
Click on your profile icon on Spotify and click "Settings".
Scroll down to "Offline storage location" and open the directory.
Delete everything present there, and you will have reduced a lot of your storage.
The second method you can employ is just changing your storage location by clicking on "Change location" instead. We recommend changing to another drive that isn't as clogged up as the one on which you currently have songs downloaded.
Conclusion
Reducing your Spotify storage is as simple as clearing your downloads and ensuring that your cache is always clear.