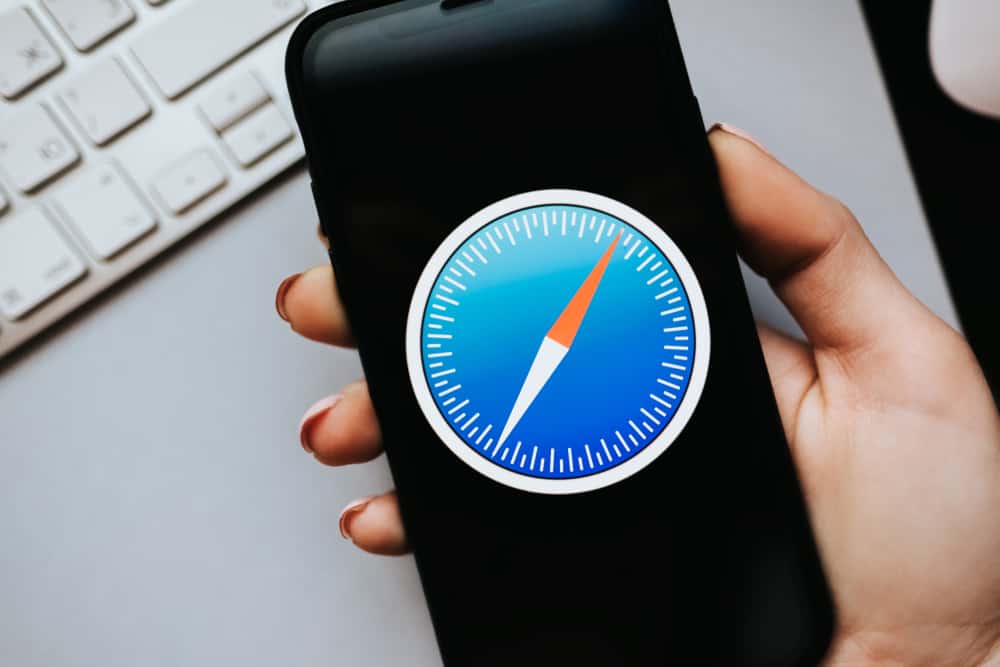 If you use an iPhone or an iPad, you might be familiar with the Safari app. It's the default browser for iOS devices and is quite capable of being used for most of your browsing needs. But what if Safari suddenly disappears from the screen of your iPhone?
Despite this, Safari is not uninstalled because iPhones come pre-installed with Apple's web browser; you cannot delete it. Maybe it has been hidden from the home screen, disabled at some point, or you have a software glitch on your iPhone.
Apple doesn't allow for much flexibility when it comes to the default apps such as Safari that come pre-installed on iOS devices. While you can remove them from your home screen, they will always remain on your device and can be reinstalled if needed. 
Whether Safari is missing from your iPhone after updating to the latest iOS or you accidentally removed it from the home screen, here's how to get it back on your iOS device.
Method #1: Getting Safari Back on Your Home Screen
So, you can no longer find your Safari app — don't panic! It's not gone for good as you can't uninstall it from your iPhone. Although you might have accidentally removed it from the home screen, it is still on your device and can be brought back.
In just a few steps, you can locate your missing Safari app and start using it again in no time. Here's how to do it.
Press the power button on your iPhone to light up the screen.
Swipe left on the home screen until you're on the App Library page.
Swipe down once to automatically arrange the apps in alphabetical order.
Scroll and find Safari from the list of apps that appear on the screen.
Press and hold the Safari icon and then move it around.
Place the Safari icon anywhere on your home screen.
This is how straightforward it is to restore Safari to your home screen, whether you did it by mistake or tried something new.
If you cannot find Safari in your iPhone's App Library, you might have placed restrictions on it accidentally or intentionally. If that is the case, you can try the following method.
Method #2: Unrestricting Safari App From Parental Controls
No need to worry if you can't locate Safari in your iPhone's App Library. Parental Controls may have restricted the app on your device through the "Screen Time" settings.
You can restrict specific apps and features on your device through "Screen Time's Content & Privacy Restrictions". It might be possible that these restrictions are blocking Safari.
If the content and privacy restrictions hamper your use of the Safari app, here's how you can unblock it.
Tap on the Settings app on your iPhone's home screen.
Go to the "Screen Time" settings and select "Content & Privacy Restrictions".
Click on "Allowed Apps" to see the list of default apps restricted by these settings.
Find Safari and then click on the toggle next to it to ensure it is turned on.
Try turning it off and on again if you have already turned it on.
If Safari was previously restricted on your iPhone, this should restore it to the home screen and App Library. Your Screen Time Passcode may also be required while changing the restrictions if you have one set up.
Method #3: Reset Your iPhone Settings
If neither of the first two solutions has worked, then it might be that your iPhone is experiencing a software issue that is preventing Safari from being accessed. Your only option here would be to restore the iPhone to factory settings.
Follow these steps if you want to reset your iPhone and possibly fix all the problems related to Safari that you're experiencing.
Open the Settings of your iPhone.
Select "General" > "Reset".
You can either reset all settings, reset your home screen's layout, or erase all content and settings for a more drastic approach.
Trying to reset the iPhone may fix your Safari-related issues and give you a fresh start.
Frequently Asked Questions
Why can't I reinstall Safari on my iPhone?
Safari is the default browser for iOS, and it's a pre-installed app that comes with your iPhone or iPad. As a result, you cannot uninstall or reinstall it; you can only remove it from the home screen.
Why has Safari disappeared?
If Safari has disappeared from your iPhone, it may have been removed from the home screen. Then, go to the App Library, press and hold the icon, and then drag it back to the home screen.