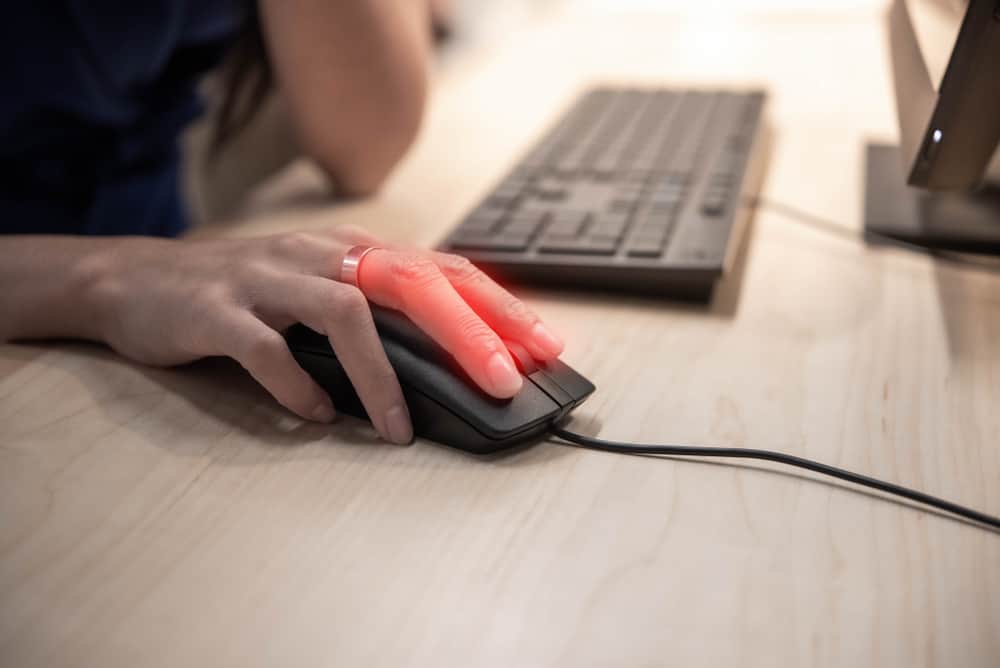 Windows comes with software known as drivers for mice and other devices such as keyboards, printers, and displays. That's because every device needs a driver to work with a PC. If your mouse driver is corrupted or outdated, you'll most likely experience mouse detection issues and overall functionality problems such as input lag and failing drag and drop. Fortunately, you can troubleshoot this inconvenience by reinstalling the driver.
There are two methods to reinstall a mouse driver on your Windows PC – manual and automatic reinstallation. The former involves reinstalling the driver manually via the built-in Device Manager tool while the latter requires using a third-party app, which will install the right driver for you automatically. 
Both of these methods are reliable, and you don't need to have a lot of technical skills to use any. Read on, and by the end of the article, you'll know how to reinstall a mouse driver like a pro!
2 Methods To Reinstall Mouse Driver
Method #1: Manual Reinstall
It's easy to reinstall a mouse driver manually using Device Manager, a useful built-in tool that enables you to manage various software drivers on your PC. This tool is available on all Windows editions, making it the primary method of reinstalling mouse drivers across Windows devices.
So, follow the steps below to reinstall your mouse driver whether your PC is running Windows 7, Windows 8, Windows 8.1, Windows 10, or Windows 11:
Click the Windows "Start" button and search "Device Manager." Alternatively, press "Windows + R" buttons on your keyboard to launch the "Run Box."
Type "devmgmt.msc" and then choose "Ok" or hit "Enter" on your keyboard to open the Device Manager.
Once the Device Manager opens, you'll find a list of all the installed devices.
Locate "Mice and Other Pointing Devices."
Double-click on this option to open a drop-down menu.
Double-click your mouse driver from this drop-down menu.
A small tab is going to pop up. Choose "Driver" and then the "Uninstall" option at the bottom.
Alternatively, choose "Uninstall Device" from the drop-down menu (the menus may be ordered slightly differently depending on the Windows your PC is running).
Choose "Ok" or "Yes" (Depending on your Windows version) to confirm that you indeed want to uninstall the driver.
Ensure that the box next to "Delete the Driver Software For This Device" remains unchecked before clicking "Ok" or "Yes" to confirm the uninstallation. That will enable Windows to reinstall the driver automatically once you restart the computer. However, this step doesn't apply to Windows 7, and you can proceed without a problem. 
Method #2: Automatic Reinstall
Using a third-party app to reinstall the mouse driver on your Windows PC is easier. The app will update your mouse driver and all other drivers in your system.
There are many driver updater apps for Windows to choose from. Once you download and install one of them, the app will scan your PC for driver problems and resolve them automatically.
We recommend you use Smart Driver Care. This software tool is designed to detect outdated, incompatible, and missing drivers. With a single click, this app can update your driver and resolve any inconveniences that you might be experiencing.
The app does more than just update drivers; it will also help maintain your system performance and enhance productivity by introducing smart features like Restore, Software Updater, and Backup.
These are the steps to use Smart Driver Care to reinstall the mouse driver in your Windows PC:
Download the app on your PC from the link above
Once the download is complete, open Windows Explorer and go to "Download."
Locate the "Smart Driver Care" setup, double-click on it, and choose "Run."
Follow on-screen instructions to finish installing the application
Tap the "Start Scan" button to start scanning your PC for any driver issues.
The app will display a list of outdated drivers on your system. Locate your mouse driver and click the "Update Driver" link next to it.
Follow the instructions on-screen to complete the process.
The Smart Driver Care app will automatically reinstall the mouse driver and fix any other driver problems on your PC.
You might need to upgrade to the paid version of the Smart Driver Care to enjoy the most out of it. At the time of writing this article, the price was $39.95. So, if you can afford this amount update all the outdated or corrupted drivers on your PC. The paid version offers much more (as mentioned above) than the free version.
Use the Rollback option to go back to the previously installed driver if you're still facing the problem. Here's how to go about it:
Open the "Device Manager."
Double-click on the "Mice and Other Pointing Devices" option.
Double-click or right-click on the recently installed mouse driver from the drop-down menu.
Choose the "Properties" option to open the mouse properties tab.
Choose "Driver" from the top menu bar and then click on the "Rollback Driver" option.
That will take you to the previously installed mouse driver, and hopefully, the problem will now have gone away.
Summary
An outdated or corrupted mouse driver can cause a lot of inconveniences as your mouse may become unresponsive or cause several other performance issues. Reinstalling the driver can ensure that it remains up-to-date and free from any corruption.
In our article on reinstalling the mouse driver above, we've described two methods to do so. One is to reinstall the driver manually using the built-in Microsoft tool called Device Manager. The second method is to use a third-party application such as Smart Driver Care, which automatically updates and reinstalls the right driver for you.
Smart Driver Care is available across all Windows versions. Thus, method #1 above happens to be the primary way to reinstall the mouse driver in your PC. We hope that you were able to successfully reinstall the driver using one of the above methods and resolve any issues that you might be experiencing.
Frequently Asked Questions
Why is my mouse not working?
There are a couple of reasons why your mouse is unresponsive. One is probably that the batteries in your mouse are dead and need replacement. The other reason could be the mouse driver is outdated, and you must reinstall an updated one using one of the methods we've described above. 
How do I know if my wireless mouse is broken?
There are several symptoms of a broken mouse that you should try to identify to conclude. These include but aren't limited to the following:

1) Unresponsive drag and drop.
2) Erratic movement.
3) Improper cursor movement.
4) Cursor jumping/jerking around.
5) Cursor is not moving at all.
Fortunately, there are ways to fix broken or unresponsive mice, and one of them is updating or reinstalling drivers, as explained above.