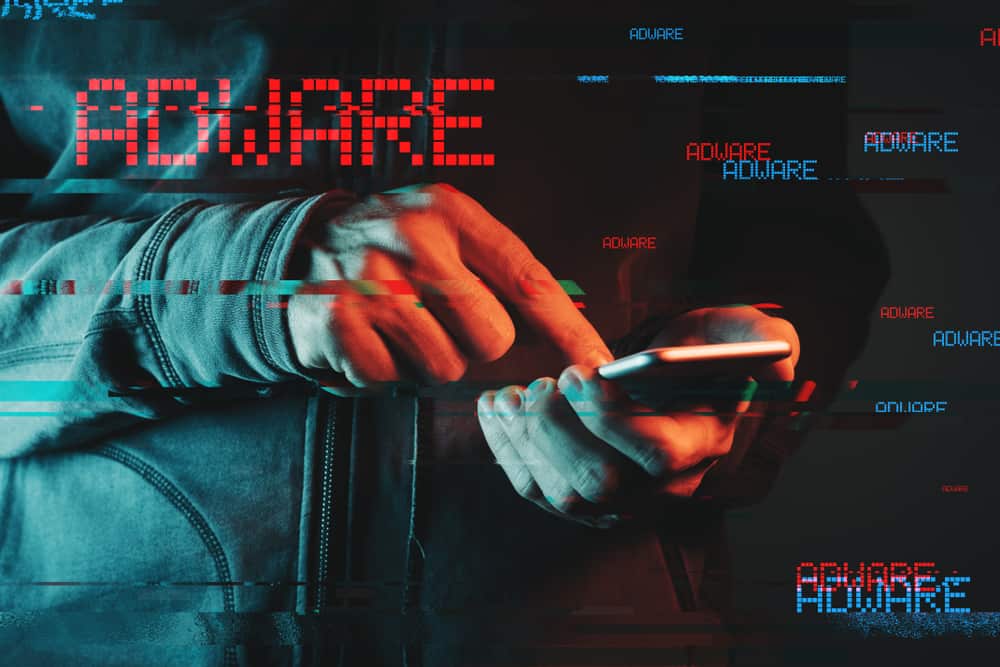 It gets incredibly annoying while using an app or playing a video game on your Android mobile phone when a suspicious ad pops up or you have been randomly redirected to a page you were not searching for. Such situations usually mean you are suffering from adware on your device.
You can remove adware from your Android device using a series of tools, manually uninstalling apps, and clearing cache data and cookies from browsers. Most of these tools are free to use and can benefit you by keeping your device safe.
Adware is dangerous for your device. One of the main reasons is that hackers actively use them to gain access to your device and your credentials. They do this by installing apps that get specific permissions from your phone, allowing hackers to access certain information and controls on your phone.
Read on further to learn how to remove adware from your Android device and surf the internet safely!
Remove Adware From Android
You can remove adware from Android using various techniques and tools available on the application store of Google. I will explain these techniques and tools later on in this article.
But before getting to that, you need to realize and differentiate between normal ads given to you by the app developer and ads that signify adware. The reason to make this differentiation is important as running the tools and using these techniques will not remove the normal ads from your device.
Recognizing Adware
Adware is a pesky form of spyware that quietly resides on your computer and makes money for its creators by displaying annoying advertisements. Adware often bombards your screen with ads, but some of it might be sneakier.
Adware can be annoying even if it isn't as serious as other types of malware like spyware or ransomware. Adware most frequently appears as obtrusive pop-up adverts on your screen. Additionally, malware could take over your browser, change the pages you land on, add toolbars or plugins, and monitor your online activities for advertisers.
Here are a few ways to identify if your phone is infected with adware.
Web browser homepage: Adware frequently changes your browser's homepage to an advertisement-supported website so that they may monetize it. This indicates a dramatic change in your browser.
Performance issues: Adware uses many resources; thus, it could make your Android phone start acting strangely. This can involve sluggish loading and a lot of program crashes.
Random app installation: Your phone is likely infected with malware if you discover an app (or a group of applications) that you don't recall installing. Of course, if this is connected to an abrupt rise in adverts, you've got adware.
Battery drainage: Due to malware, your Android battery may deplete faster than usual. You could have adware if you notice this happening.
Constant ads: Lastly, the most obvious sign that you have adware on your phone is that you constantly see ads no matter what you do on your phone.
The symptoms described above are also due to an old Android smartphone or may indicate an infection with malware other than adware. However, many of these symptoms are a concern when coupled with classic adware symptoms like pop-up ads or browser redirection.
Removing Adware
Any malware on your phone must be removed using a comprehensive strategy. For instance, if any harmful applications are installed after using mobile device security solutions to eradicate an infection, you can still be exposed to new dangers.
Here are some steps you can take to rid yourself of adware.
Adware Removal Tools
Many adware removal tools are available on the Play Store to download and use. These tools scan your device and then identify threats and, upon your permission, will remove them as well. But it is essential to use trusted tools as, at times, the tool you download to remove adware might also turn out to be adware!
You can use techniques that do not require downloading any tools and can help you remove and avoid malware. But it is better to use a tool as specific files sometimes hide in places that are hard to look at. These tools are designed to prevent such files from escaping scans.
One kind of malware that might infect an Android smartphone is adware. All types of malware, including viruses, spyware, ransomware, and adware, will be discovered by a thorough cybersecurity app. Investigate the app's specifics to be sure you're protected from all of these, so do so.
To get you started, I have compiled a list of properties you would want in the adware tool you download or select.
Adware Removal: It has the functionality to remove adware and is known to identify and remove them quickly.
Alerts: It has the functionality to remain active in the background and alerts you when it spots any suspicious activity.
Website Scans: Some tools have the functionality to scan your browser sessions and alert you of any suspicious URLs that are known to generate adware.
Remove Unknown or Suspicious Apps
It is a very common trait of adware that it downloads suspicious apps on your device that you have not installed. Such cases are common as through these apps, hackers gain access to your device through permission granted to these applications.
You can remove these apps by identifying them manually.
Hold the power button on your device.
Hold the power off icon on your screen.
Tap "Safe Mode" to restart your device on safe mode.
After this, go to "Settings".
Select "Apps".
Select any suspicious apps that you have not installed.
Uninstall these apps.
Restart your phone.
A good practice is to do a quick Google search regarding any service or app you see on your phone. At times, these are services installed by Google that you might not be able to recognize.
Conclusion
Using the steps described above, you can easily remove adware from your phone and find yourself with a device that performs better and is safer!