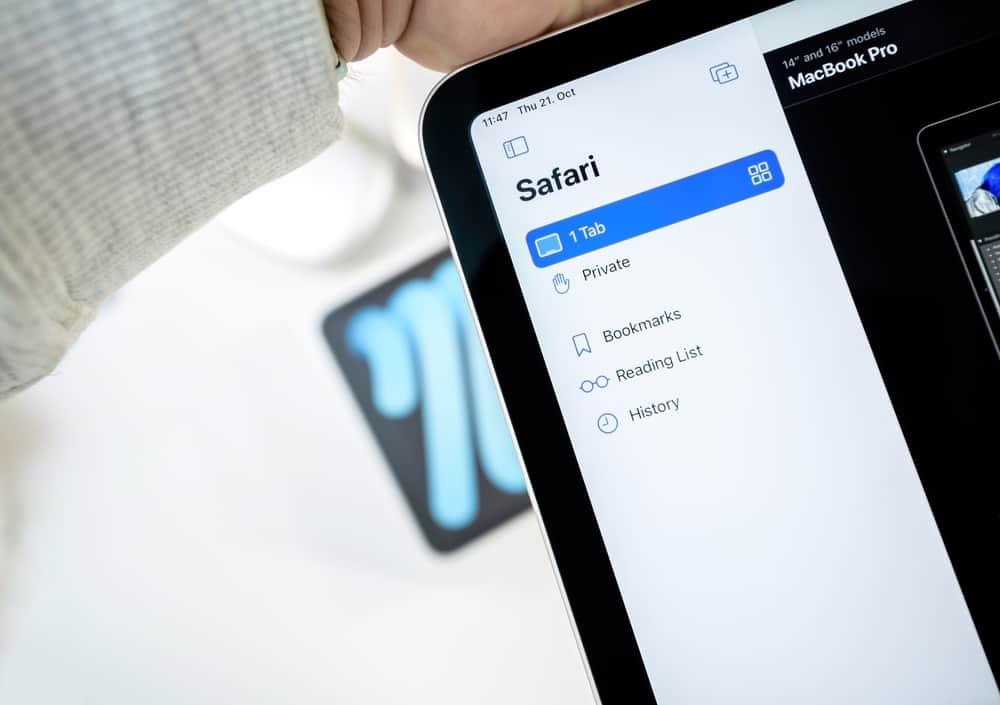 Bookmarking a webpage can be quite valuable if you plan to read it later. However, the bookmarks toolbar in Mac is not limited to the number of bookmarks you can save, and it becomes harder to access the bookmark you want to access.
So, to make your system smooth and easily accessible, you will need to delete some annoying bookmarks, but you don't know how you can do that. That is why I'm here to help you; I will show you some simple steps to remove any bookmark on the Mac.
What are Bookmarks on Mac?
Bookmarks on Mac are a way to save links to your favorite web page and browse it later without having to search again. It's kind of like marking a page, but for the internet!
When browsing websites, you can add bookmarks to your browser by clicking "Bookmark this page" or by pressing COMMAND + D on your keyboard.
Then, when you are ready, you can click on the Bookmarks button in your browser window (in Safari, it's in the top left corner) to see all of your saved spots.
Sometimes you bookmark too many web pages, and when you try to find an important web page, too many bookmarks make it hard for you to look for it. So, you will have to delete unwanted bookmarks.
How to Remove Bookmarks on Mac?
Removing bookmarks is a lot easier than you think, but it depends on the browser that you are using on your Mac. If you are using Safari, there would be a different way to add or remove a bookmark. Similarly, if you are using Google Chrome on your Mac, there would be a different way.
So, I will show you how you can remove bookmarks on Mac, whether you are using Safari or Google Chrome.
Method #1: Remove Bookmarks from Safari on Mac
If you are using the Safari browser and want to delete unwanted bookmarks, you can follow the steps below.
Open the Safari Browser.
Now press OPTION + COMMAND + B together.
A new window will pop up that will contain all your bookmarked web pages.
Now click on the target bookmark and hit the Delete key. If you can't use Delete Key, you can simply long-press on the bookmark until it jiggles, and then you can just drag it.
The bookmark will be automatically deleted.
Method #2: Remove Bookmarks from Chrome on Mac
If you are using Google Chrome Browser on Mac and want to delete some bookmarks, here are the simple steps.
Open the Google Chrome.
Look at the top right corner; you will see the three dots icon. Click on it.
Now you will see a list, find the Bookmarks option and get your cursor on that.
It will open another list on the left side; here, you will find Bookmark Manager; click on it.
Here you will see all the bookmarked web pages; you will have to choose the one you want to remove from the list.
Click on the unwanted bookmark and delete it using the Delete Key.
If you can't use the delete key, you can click on the three dots on the right side of the bookmark and delete it from there.
Method #3: Remove Bookmarks from Firefox on Mac
Follow these instructions to remove bookmarks from Firefox on Mac:
Open Firefox by clicking on its icon in the Dock or Finder. You can also use Spotlight to search for Firefox if it is not visible in either place.
Click on Bookmarks in the toolbar at the top of the window.
Now, select Show All Bookmarks.
A new window will appear with a list of your bookmarks and bookmark folders.
Find the bookmark you want to delete, right-click on it or long-click on it, and select Delete from the dropdown menu.
Conclusion
Hopefully, this guide will help you understand how to remove bookmarks from your Mac. Now that you know the different methods, it should be pretty easy to choose which method is the best for you.
Whether you want to remove bookmarks from Google Chrome or Safari browser, you can easily do that by following the steps given above.
If you have any questions about the topic or have something to help with these issues, you can share that in the comment section below.
Frequently Asked Questions
How do I hide bookmarks in Safari on Mac?
To hide bookmarks in Safari, simply follow these steps:
1) Open Safari on your Mac.
2) Click View at the top of the screen and select Show Sidebar. This will open a new sidebar with all of your various bookmarks.
3) Right-click (or control-click) the Bookmarks heading in the sidebar and select Hide Bookmarks from the menu that appears.
How to hide the bookmarks tab on Mac?
Here's a quick way that you can use to hide the bookmarks tab on your Mac
1) Open "Preferences" from the Safari menu.
2) Click on the "Tabs" button in the preferences window.
3) Uncheck the box next to "Show Tab Bar," then close the preferences window.
How do you delete multiple bookmarks on a Mac?
Deleting multiple bookmarks on a Mac is easy! Just follow these steps:
1) Click "Bookmarks," then "Show Bookmarks Bar."
2) Hold down the "Command" key, then click on each bookmark you want to delete.
3) Now press the delete button.
What is the difference between bookmarks and favorites on a Mac?
Some people think that bookmarks and favorites are the same things on a Mac, but they're actually different. Bookmarks are the web pages that you saved yourself to visit again in the future. While on the other hand, favorites are the web pages or websites that you visit regularly and spend some time of your day. The browser itself determines favorites.
You can always add or remove bookmarks from your MacBook, but favorites cannot be added or deleted manually.