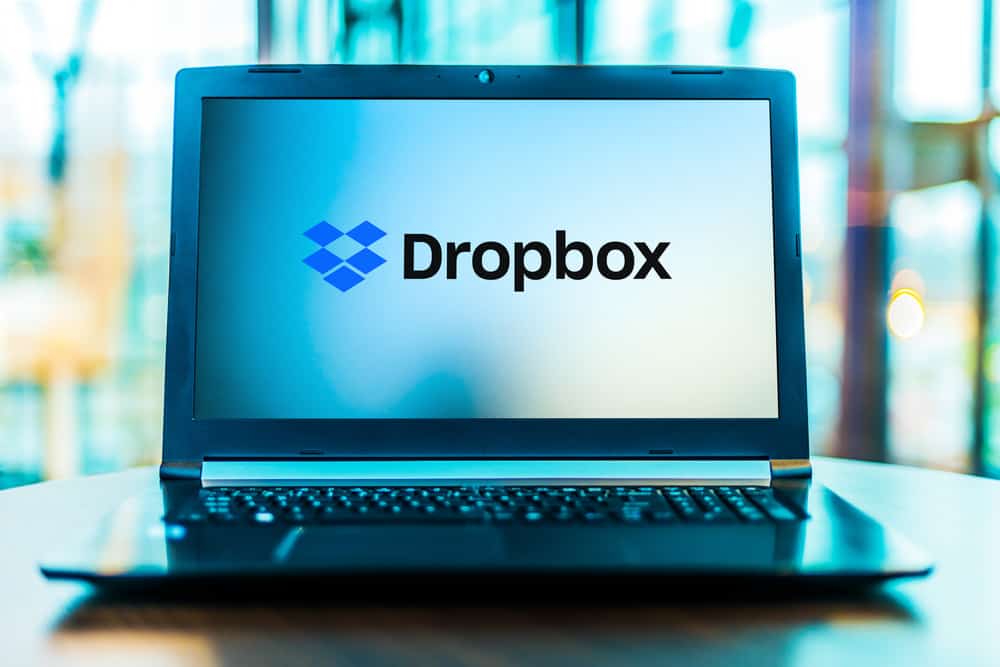 Dropbox is an excellent tool for work, especially if it involves many files. With Dropbox, you can store files locally and on the cloud, share them easily even if you don't have your laptop, and collaborate on different projects. But if Dropbox is taking up too much space on your PC or if you're giving away your PC, then it's best to remove the program from it.
To remove Dropbox from your Windows PC, open "Apps and Features", find "Dropbox" from the list of programs, and click "Uninstall". If you have a Mac, go to Finder > "Applications". Find "Dropbox" and drag it to Trash.
Removing Dropbox from a PC is easy. Read on as we go into more detail about removing the application and its folder from your system. 
How Dropbox Works
Dropbox is a file hosting service that allows cloud storage and file synchronization. It is basically like a home for your work and allows you to create exclusive folders on individual computers. Then, the program synchronizes them so that they appear as one folder with the same contents, regardless of which computer you use to view it. It not only backs up your file online, but it's also a great way to share your work and collaborate with clients and colleagues.  
How To Remove Dropbox From PC
Before you go ahead and uninstall Dropbox from your PC, you should know that doing so will remove the program altogether. You won't be able to see the Dropbox menu anymore, and your files will not be synced in the Dropbox folder. In other words, you won't be able to enjoy any benefits of the file hosting service.     
Also, note that uninstalling it won't delete your account or even delete the Dropbox folder from your PC (you'll have to do that yourself).
With that out of the way, here's how you can remove Dropbox from your PC:
How To Remove Dropbox on Windows
Open "Apps and Features" by typing "add or remove programs" in the taskbar and clicking the first "System Settings" option. You could also head to Settings > "Apps"> "Apps and Features".
On the "Apps and Features" screen, you'll see a list of programs installed on your computer. Scroll through the list until you find "Dropbox". Click the program.
Select "Uninstall".
If you also want to remove the Dropbox folder from your computer, delete it like you would delete any other folder or drag it to the Recycle Bin. 
How To Remove Dropbox From Mac
In your menu bar, click the Dropbox icon. 
Click your avatar. This will either be your initials or your profile picture. 
Click "Quit".
Go to "Finder" and click "Applications".
Drag Dropbox to Trash. 
Just drag the folder to Trash to delete the Dropbox folder from the hard drive. 
Summary
Even though Dropbox is a convenient tool and allows you to sync and access all your connected files from anywhere, sometimes, you might need to get rid of it, like when it's occupying too much of your precious hard drive. With the steps mentioned above, you should be able to remove Dropbox from your PC easily and get back the much-needed space!
Frequently Asked Questions
Will uninstalling Dropbox also delete local files?
Uninstalling the Dropbox application from your desktop doesn't delete the files present in the Dropbox folder on your hard drive. Instead, it starts to function like any other folder on a PC and doesn't sync to your account.  
Does Dropbox take up space on my hard drive?
Since Dropbox is a file synchronization service, it works by keeping a copy of the file you saved on your local drive synced with the copy present on other linked computers and in your account. This means that the Dropbox folder on your PC is just like any other folder and will take up hard drive space.