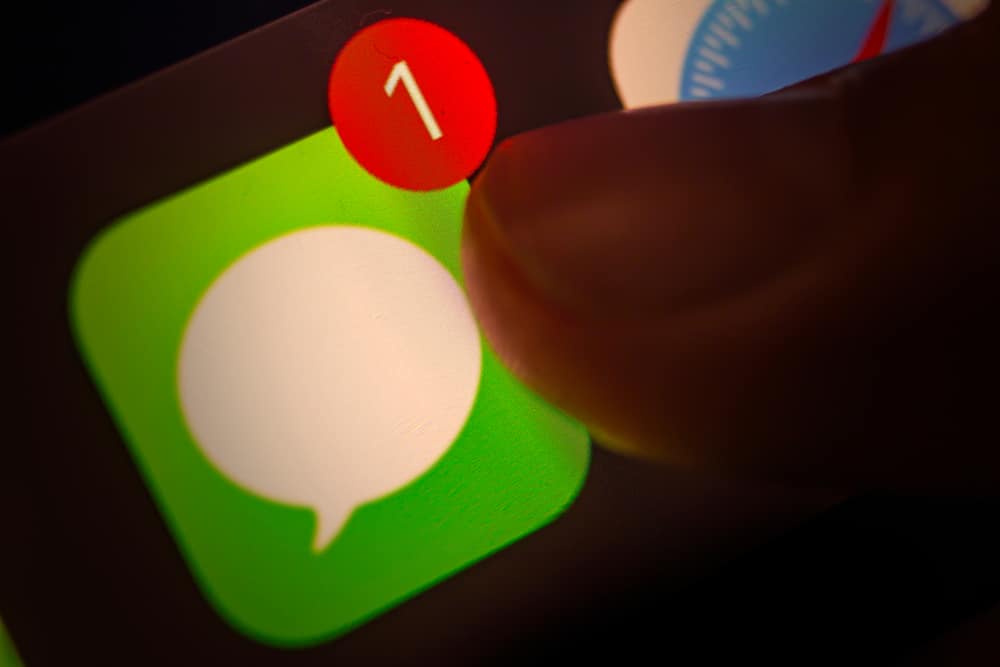 There is no doubt that the Apple ecosystem is unbeatable to this day. However, sometimes the Ecosystem can be a little too overwhelming for the consumer. For example, if you are using the same iCloud ID, you will be able to receive and send iMessages using your iPad. Therefore, today to tackle this problem, we will teach you how you can remove iMessages from your iPad.
To remove iMessages from your iPad, you will have to disable the iMessages app from your Settings. By disabling the iMessages app, you won't be able to get any more messages on your device. So, technically you can't uninstall the iMessages app, but you can disable the app from Settings.
As iMessages is a built-in app on your iPad there is no way for you to remove the app from your iPad. However, you can still disable the app. To disable your iMessages, just follow this guide, and you will be able to do it in no time.
With that said, let us continue with how you can remove iMessages from your iPad.
Method #1: Toggling iMessages Off from Settings
Removing iMessages from your iPad is a very easy process. All you need to do to remove iMessages from your iPad is access your settings and disable the option. Follow the below-mentioned steps to disable iMessages from your iPad.
Open your iPad "Settings".
Inside Settings, scroll down until you find "iMessages".
Now toggle the iMessages option off.
By toggling off iMessages, you will effectively remove iMessages from your device. However, if you want it back, toggling the option back on will do that for you.
Method #2: Deactivating iMessages Online
In the events where you don't have your iPad, and you want to deactivate iMessages on your iPad, you will need to deactivate your iMessages using Apple's website. Apple websites allow you to deactivate your iMessages by using your phone number. To deactivate your iMessages online, follow these steps.
Go to this link.
Scroll down to the "No longer have your Phone" window and type in your number.
Once you get a code on your number, enter the confirmation code on the website.

After entering the code, you need to wait for the confirmation message. Once you get the confirmation message from Apple, restart your iMessages app, and you will no longer be able to use it. However, do keep in mind this method only works with the cellular version of the iPad, so if you have a non-cellular one, the first method will be enough for you.
Summary
If you were unable to remove iMessages from your iPad previously, now you know why. Removing iMessages from your iPad is not an option. However, disabling it is. By following the above-mentioned methods, you will be able to effectively disable iMessages from your iPad.
In addition to removing iMessages from your iPad, you can also disable facetime and calls on your iPad using the guide. To conclude it all, we hope that this guide will help you disable your iMessages.
Frequently Asked Questions
How do I unlink my iPhone and iPad text messages?
To unlink your iPad message from your iPhone messages, you will need to go to your Mobile Settings. In your Mobile Settings:
1) Go to Messages >Text Messages Forwarding.
2) Now inside the "allow these devices to send and receive text messages" find your iPad.
3) Once you locate your iPad, Toggle it off.
By following the steps above, you will be able to unlike your iPad and iPhone messages.
Does deleting an iMessage delete it from all devices?
Even though there are ways around it, deleting your iMessages on one device deletes it from all devices. This happens due to the nature of iMessages itself. iMessages uses the cloud to store its messages, so when you decide to delete the messages from one device, you are deleting it from the cloud as well which ends up deleting it from all of your devices.
Why is my iPad getting my text messages?
You may be wondering why your non-cellular iPad is receiving text messages from your iPhone. The answer to this is a very simple one: your iPad and iPhone both share the same iCloud ID, due to which you can receive your messages on your iPad. However, you can stop your iPad from receiving these text messages by disabling your iMessages.
The green text on your iPhone or iPad represents that the message you have received or sent isn't an iMessage. Therefore whenever you are texting a non-iPhone user the text will be green instead of blue.