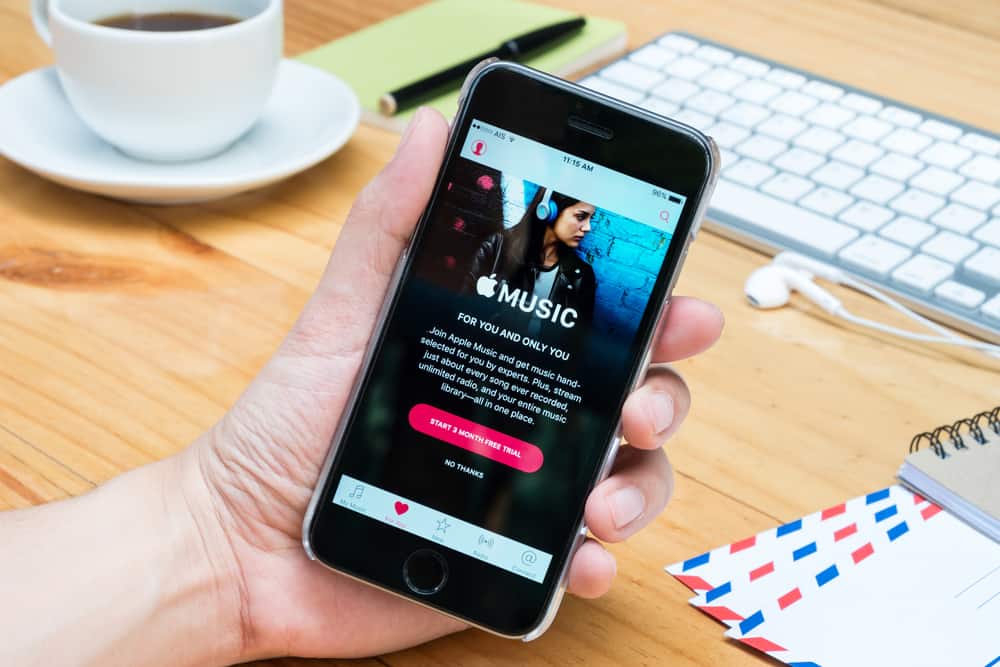 Your love for certain songs often makes you purchase them online, regardless of the cost. At some point, you may feel like these songs are outdated or need to free up more space on your iPhone to purchase new songs. You can do this by removing them. So how do you remove purchased songs from your iPhone? 
There are two methods to remove purchased songs from your iPhone. The first method is through iPhone Settings, and the second method is through iTunes. 
While this article focuses on removing purchased songs from your iPhone, you will also learn other music-related tips for managing purchased songs on your iPhone. 
This article will uncover the methods to remove songs from your iPhone and other essential tips. 
2 Methods To Remove Purchased Songs From Your iPhone
Removing purchased songs from your iPhone is possible in two different methods. You can remove purchased songs from your iPhone using your iPhone device only. But the other method will require an internet connection. 
You will need a computer (Mac or Windows) and an internet connection to sign in on iTunes. Here, you may need to take longer steps than the former method; nonetheless, any methods are great when removing purchased songs from your iPhone. 
Method #1: Using the iPhone 
If you are short of storage and want to bring in new songs on your iPhone, it is best to remove the old purchased songs. The fastest and easiest way to remove purchased songs from your iPhone is by using the device itself. This requires you to navigate to a few parts of your iPhone. Most iPhone users will find this method more suitable than the second one, although several tech enthusiasts may prefer the second method. 
Here's how to remove purchased songs from your iPhone.
Navigate to Settings on your iPhone.
Scroll to "General".
Go to "iPhone Storage".
Check for the "Music" label, select the song to remove, and click on it.
Click on "Edit" to remove it by swiping left.
If you are tired of all the songs in your library and wish to remove them all, you can do this by swiping left on each song one after the other. To make this faster, you should choose to remove or delete all songs.
Method #2: Using iTunes 
If you are familiar with connecting your iPhone device to your PC, then you will find this method easy. Although this process may be long since it requires synchronizing your iPhone device with iTunes, the removal process is faster. 
Once you synchronize your iPhone with your iTunes, all actions will be affected– not only on your iPhone device but also on iTunes. 
Here is how to remove our purchased songs on iPhone devices from iTunes.
Launch iTunes on your PC, go to the menu store, and sign in with your Apple ID. You don't need to sign on again if your account is logged in already. All you need to do here is choose "View Account".
Choose iTunes store, tap the "Purchased" option under "Quick Links", and select "Music".
Click on the "X" icon when you scroll over to a song.
Go back to the library from the top right and click on the "Library" option.
Remove tracks with the iCloud icon if you have any. This will not remove the song from the iCloud but only the library.
You should consider turning off your computer sync if you cannot delete certain songs. You may have recently connected your device manually to your PC. Turning it off will get rid of your song.
How To Hide Music on Your iPhone
You may not want to remove a specific song you love on your iPhone, yet you do not want others to access it. Apple allows you to prevent others from seeing such a song on your device. This allows only you to access it whenever you want. It's an easy process; you must navigate to the Settings app on your device and turn off  "Show Apple Music".
Conclusion
In a nutshell, removing songs from your iPhone is not in any way rocket science. If you follow any of the methods above, you will have what you desire. In addition, instead of deleting these songs permanently from your device, you can choose to hide them.
Frequently Asked Questions 
Can I access hidden songs on my iPhone?
Yes, you can access hidden songs on your device. When you hide a song, it is only kept from being accessed by the public. 
Does music take up storage space?
Yes, your music can take up your iPhone storage space. This can occur if there are too many songs. Hence, you can decide to remove them to free up some space.