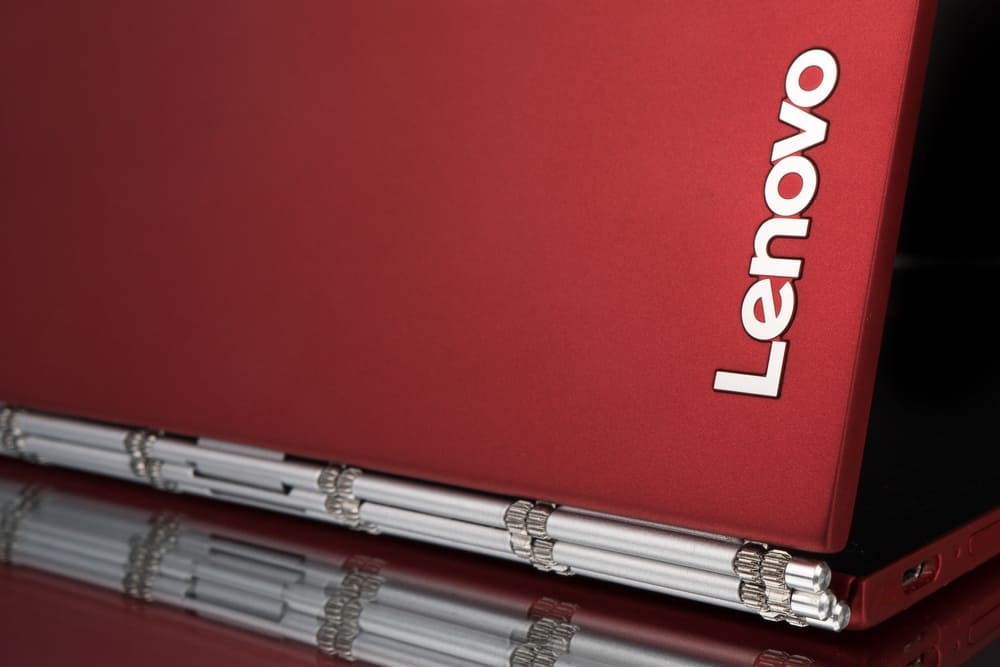 If you own a Lenovo laptop, knowing how to remove the battery is vital in case you need to replace it. You should also learn how to remove a Lenovo battery since you may need to hard restart your computer if it becomes problematic.
The Lenovo Group Limited introduced two types of Lenovo PCs: external battery-powered laptops and internal battery-powered laptops. We'll teach you how to remove the battery from your Lenovo laptop using two easy approaches. These methods are straightforward, and you don't need to be a tech whiz to follow them.
Let's get right to work.
Method #1: Removing the Lenovo Laptop Internal Battery
The latest laptop designs from Lenovo Group Limited have an integrated battery that you, as a user, cannot remove. Many consumers previously complained that they couldn't change their batteries without spending hundreds of dollars. Those days are over, as we will demonstrate how to remove the internal battery from your Lenovo laptop.
Remove all of your laptop's accessories, including your external mouse, keyboards, and joystick.
Switch off your computer.
Flip the laptop that the base should be towards you.
Remove all of the screws. While you're doing it, make sure you don't lose any screws.
Remove your laptop back cover carefully.
Your battery is located on the bottom panel.
Remove the screws that hold your battery in place.
Carefully disconnect the power cord.
You may now remove your battery without risk.
If you're replacing your battery, carefully reverse these procedures. First, connect the power wire, then finish the rest of the process of reassembling it.
Method #2: Removing the Lenovo Laptop External Battery
Here, your battery is located outside the laptop enclosure and is connected to the laptop's base.
Repeat Steps 1 to 3 from Method #1.
The battery should be secured to the laptop's base.
Examine the battery before removing it. There are some sliders or latches to be found.
Slide and hold the slider in one way or the other. This will disconnect your laptop's battery.
Remove the battery by gently pulling it out using your fingertips.
When Should I Replace My Battery?
If your battery is physically damaged or if the battery life has degraded, you should consider replacing it.
Summary
A laptop is similar to a car. In order to do so, the user must first understand the operating conditions of each device component. You don't want your gadget to be harmed because you were too busy to realize that something was wrong.
We are certain that by following the methods outlined on this page, you will be able to remove the battery from your Lenovo laptop at any time and from any location.
Let us know how you're doing and any issues you're having in the comments box below.
Frequently Asked Questions
Is the Lenovo Battery Removable?
The Lenovo battery is, in fact, detachable. Although there have been worries made concerning the internal battery because it must be removed after the computer has been opened. The fact is that the majority of tech businesses are working to internalize their computer batteries. However, whether the battery is external or inside is irrelevant. It can always be taken out.
Is It Okay To Remove the Battery From a Laptop?
To hard reset/restart your laptop or replace a broken battery, you may need to remove the battery. So, for these reasons, it's fine to remove your battery.
How To Disable the Built-In Battery for ThinkPad 25?
1) Restart your laptop.
2) When the logo displays on your screen, quickly hit F1.
3) Select Power from the Config menu.
4) Disable the built-in battery option.
5) Enter the code.
6) In the Setup config window, choose Yes.
7) Your computer will power off automatically since the built-in battery is deactivated.
8) Allow 5-10 minutes for the computer to cool.