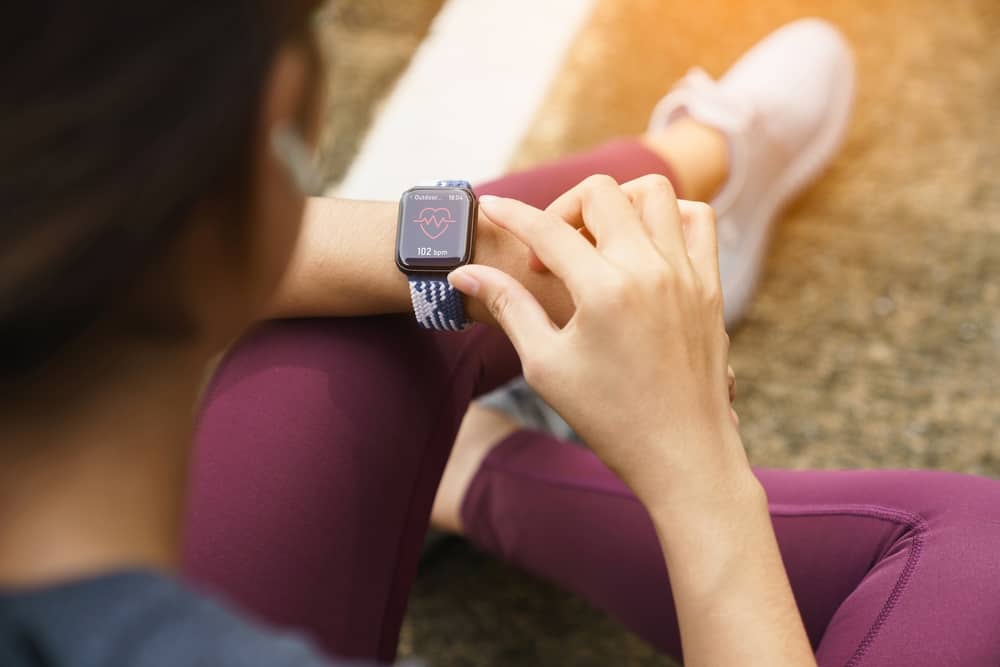 Did you find another Apple Watch with the same name as yours? It can be confusing and irritating, like finding someone with the same name as you. But with the Apple Watch, you can rename it to make it easily recognizable and distinguishable. Don't worry; it is pretty straightforward.
You must start by going to your iPhone or iPad and heading to the Apple Watch app. You will need the app if you wish to rename your Apple Watch. Then, go to the "My Watch" tab and tap "General" > "About". At the top, you will find its name; click it and rename it. 
In this article, you will find a detailed guide on how to rename your Apple Watch. If the above answer still confuses you, you may read the blog to learn more about this question. So, let's start right away.
The Apple Watch comes with a default name like any other smart device. It pairs up your name and the device's name to form a good name for your watch. For example, Harry's Apple Watch. You can change it anytime. 
How To Rename My Apple Watch
We will take you step by step so you can follow through with us. Here is what you need to do.
Step #1: Download the Apple Watch Application
First and foremost, you need to have the Apple Watch app. You might have downloaded it when you first bought the watch, but the storage issues might have prompted you to an urgent deleting freakout. That is normal.
For now, you can install the app from the Apple Store. Once downloaded, open it on your Apple device.
Step #2: Open the Apple Watch Application
Once you open the app, you will find a few things to play around with, but wait until you have gone through with this guide.
You will see the "My Watch" tab; click it to locate several options. There, you will find the "General" tab. Click it to open a bunch of more features. Skim through to find the "About" option; tap it.
Are there other Apple Watch Faces?
Yes, there are. You can customize your current watch face if you want as well. You can find all the available faces in the Face Gallery in the Apple Watch app. There, you can customize your face however you see fit.
Step #3: Rename Your Apple Watch
The last and the most fun part is to rename your Apple Watch. All you need to do is click the first line after heading to "About". It will display your current name. Tap it and type in whatever comes to your mind. Or maybe wait till you find a good name.
Have you already decided on a name? We suggest picking one that is simple enough to remember and can be easily recognized. Or you can play around by choosing an insanely unique name. The options are endless.
You will not have to worry about not seeing the updated name on your Apple Watch. The watch will work for you and update itself with the new name.
Conclusion
Wrapping it up, the name game is one thing that will identify your Apple Watch. While it is not that much pressure, we will advise you to pick a name that can be separated from other common names. It will help you in the long run. All in all, we do hope that our blog was able to tell you all about renaming an Apple Watch. Maybe you will be done by the end of reading this article.
Frequently Asked Questions
How do I edit the wrong name on my Apple Watch?
It often comes by default. If you want to change it, go to the Apple Watch app > "General" > "About" > Name. 
Why does my Apple Watch have the wrong name?
It may be because your contact card contains another name, Apple ID, and phone number. This will prompt the Apple Watch to have a name beside you. If you wish to make a new contact card, make sure that it does not have anybody else's details on the card. 
Why is my Apple Watch syncing with my husband's?
If your contact card has your spouse's details, your Apple Watch may get the details of your husband's watch on yours. Make sure your contact card has your phone number, Apple ID, and name. 
How do I check my name on the Apple Watch?
You can ask Siri to tell you your name on the Apple Watch. Simply ask, "Siri, what is my name?" and she will tell you the current name.