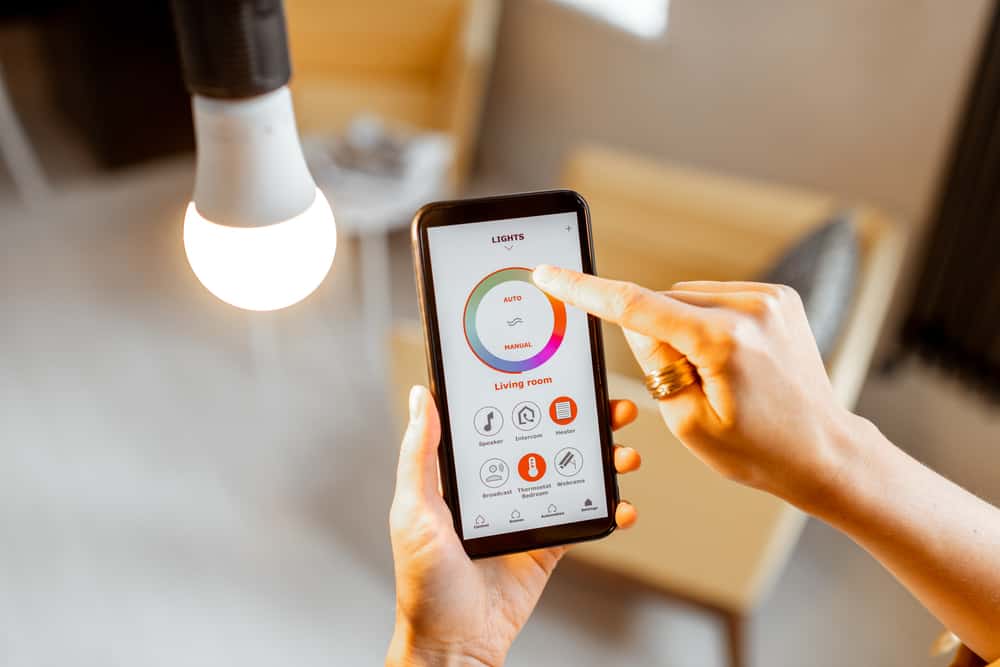 Are you looking to reset your Feit Smart Bulb because it has been flickering or causing problems? Although it may seem a little complicated, the process is easy. 
To reset a Feit Smart Bulb, start by turning it on for one second and turning it off for the next. Repeat these steps continuously until the bulb begins flickering hastily.
We took our time to write a complete step-by-step guide on how to reset a Feit Smart bulb with easy instructions. 
What Is a Feit Smart Bulb?
Feit Smart Bulb is an LED bulb that can connect with your smartphones or home assistants, such as Alexa or Google Assistant. You can easily control them with your voice or touch if your devices are connected to Wi-Fi or cellular networks. 
As far as the brightness and the color of the bulb is concerned, you can easily adjust it to your liking, and the best part is that this and other various features come at an affordable price.
Resetting a Feit Smart Bulb
If you're unsure how to reset a Feit Smart Bulb, our following step-by-step method will help you perform this task without hassle.  
Turn on the Feit Smart Bulb from the switch for one second. 
Turn the bulb off and switch it on again for another second. 
Repeat these steps until the Feit Smart Bulb starts flashing rapidly. 
You can also use a different time interval to switch on and off the bulb but ensure that the gap is equal.
Now that your Feit Smart Bulb has been reset, it should resume functioning without interruptions.
How To Connect a Feit Smart Bulb to Your Phone
You can easily connect a Feit Smart bulb to your phone through Wi-Fi and Bluetooth with the following 2 step-by-step methods.
Method #1: Connecting Through Wi-Fi
Follow these steps to connect your smartphone to a Feit Smart Bulb through Wi-Fi.
Open App Store or Play Store on your device, download the Feit Electric app, and sign up. 
Connect the Smart Bulb with its fixture and switch it on.
Launch the application, tap "Location", and choose "Lighting" to connect your bulb.
Enter your Wi-Fi password and ensure it's a 2.4 GHz network.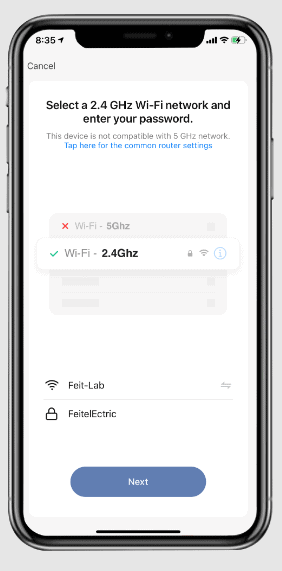 Congratulations! You can manage your Feit Smart Bulb's brightness and color with one tap.
Method #2: Connecting via Bluetooth
Do the following steps to connect your smartphone to a Feit Smart Bulb through Bluetooth.
Open App Store or Play Store on your device, download the Feit Electric app, and sign up. 
Connect the bulb to its fixture and turn it on with the switch.
Turn on Bluetooth on your device and launch the Feit Electrip app.
Tap the "+" sign on the top or "Add device" and select your Feit Smart Bulb in the pop-up window.
Enter your 2.4 GHz Wi-Fi password, tap "Confirm", and wait for the device to pair up successfully.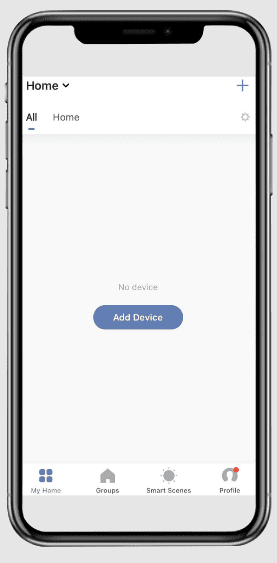 After pairing the device, you can easily adjust its dimness, turn it on or off, and even change its color with a single tap!
Is Your Feit Smart Bulb Not Connecting to Your Smartphone?
Sometimes, you may find that your Feit Smart bulb is not connecting to your smartphone, no matter how hard you try. Here are a few reasons it might not connect to your smartphone.
Fix #1: Disable Your VPN
Using a VPN on your smartphone can block the bulb's connection with your device. Therefore, turning off the VPN on the phone before connecting it with your Feit Smart bulb is recommended.
Fix #2: Select the Correct Wi-Fi Channel
Feit Smart bulbs only operate on a 2.4 GHz Wi-Fi network. Therefore, ensure that the Wi-Fi channel is always set to this bandwidth.

Fix #3: Troubleshoot Internet Problems
One of the reasons you might be experiencing trouble connecting your smart bulb to your phone is a poor internet connection. To resolve this, you can reset your router by switching it off for 30 seconds and then turning it on again.
Summary
In this guide, we've discussed how to reset a Feit Smart Bulb. We have also discussed connecting the bulb with your smartphone and shared some ways to troubleshoot the connection issues. 
Hopefully, your question is answered in this article, and now your Feit bulb is working fine.
Frequently Asked Questions
Can the Feit Electric app operate without a Wi-Fi connection?
Unfortunately, the Feit Electric app must connect to a 2.4 GHz Wi-Fi network to work without interruptions. 
Is it possible for me to control the Feit Smart Bulbs away from home?
Luckily, it is possible to control your Feit Smart bulbs even when you're away from home. All you need is a 2.4 GHz Wi-Fi connection to manage them from anywhere.
Can Feit Smart Bulbs work in regular fixtures?
You can easily connect Feit Smart Bulbs to standard fixtures. However, refrain from connecting them to 3-way light fixtures.