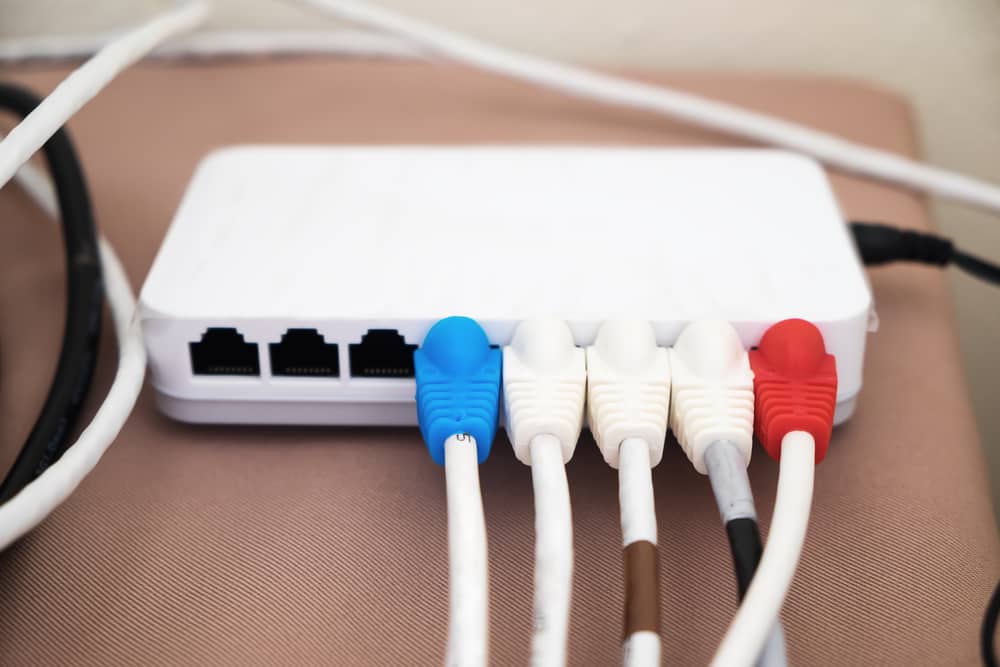 Facing internet connectivity issues is a common occurrence among internet users. Despite technological advances, issues in Wi-Fi modems and routers continue to persist. An easy hack to fix the connectivity issues because of the router is to reset it.
To reset your Spectrum router, unplug the Spectrum Wi-Fi modem. Then, remove the power cord from the Spectrum router. If you use batteries, remove those to turn the router off. Wait for at least 1 minute and reconnect the power cords to the modem and the router. Wait for the blinking lights to become stable, and you are good to go.
You may find yourself in a situation where your device is connected to Wi-Fi, but there is no internet access. This problem can usually be fixed by resetting the Wi-Fi router if there are no underlying issues. Continue reading to go through a step-by-step guide on how to successfully reset your Spectrum router. A few Spectrum FAQs are also discussed at the end of the article.
Reset a Spectrum Router
A combination of a Spectrum and Spectrum router is required to enjoy wireless internet connectivity. The modem connects you to the Spectrum internet service, and the router connects to the modem to provide wireless connectivity.
Most users have been able to resolve internet connectivity issues by resetting their Spectrum routers. As there is no way of knowing whether the problem lies within your router or the modem, both the modem and router are reset by following this method.
Follow these steps to reset a Spectrum router.
Step #1: Remove the Power Source
Remove the power cable from the Spectrum router and Spectrum modem, as these devices are connected.
If you use batteries to power your router, you must remove them to turn them off. Keep the devices turned off for at least 1 minute.
Step #2: Replug the Power
After waiting 1-2 minutes, you can reinstall the power cords to the Spectrum router and Spectrum modem and turn these on.
Step #3: Wait for the Router To Sync
When you turn the router and modem, lights will start flickering on both devices. Wait for these lights to stabilize. Once the lights on the modem and router stop flickering, the reset is complete.
Now, you can connect any device you want to the Wi-Fi and check if your internet connection has been restored or not. If the internet is still not working, it is time to contact Spectrum Support to fix this issue.
Conclusion
Spectrum provides high-speed internet connection to users with all kinds of needs, be it for office, home, school, etc. There are several plans for users, with the cheapest one starting at $49.99 per month.
Spectrum Internet is great for streaming online gaming as there is rarely any lag because of packet data loss. It is also great for surfing the web and watching high-quality videos. Another reason users love Spectrum Internet soo much is that there is no data cap on any internet package. The only difference between different internet packages is the download speed they offer.
If you are facing internet connectivity issues, an easy fix could be resetting your Spectrum router. Follow the above step-by-step guide to successfully reset your Spectrum router and Spectrum modem.
Frequently Asked Questions
What is my data limit on Spectrum?
A great benefit of using Spectrum Internet is that there are no data limits. No matter the package you have subscribed to, the data limit remains limitless. 
How many devices are required to use Spectrum Internet?
Previously, a router needed to be installed along with the Spectrum modem. So two devices had to be installed. But now Spectrum offers a wireless gateway that combines a modem and a router. So only one device is needed to enjoy the internet services and Wi-Fi connectivity in your home/office. 
How do I check Spectrum bills?
To check your Spectrum bill, visit the Spectrum website here and sign in to your Spectrum Account. Then, go to the "Billing" section of your account to view your Spectrum bill details and details about what package you are subscribed to.
I have lost my Spectrum username or password. What should I do to recover those?
If you have lost your Spectrum Account username or password, you can easily recover these by visiting the official Spectrum website here. Click on login, then click on "Forgot Username or Password", and follow the on-screen instructions to recover your Spectrum account.
What services does Spectrum offer besides the internet?
Besides being a leading internet provider to home users, Spectrum also provides 5G mobile services, home phone, cable TV services, and corporate internet connections.