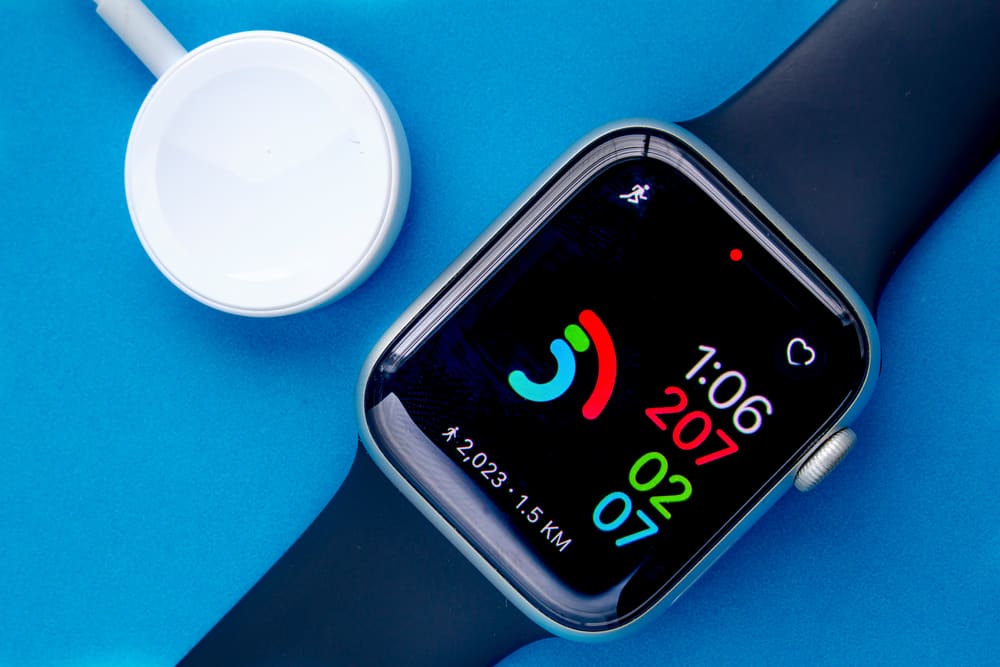 Apple Watch allows you to do various tasks such as sending texts, making phone calls, and reading emails. However, there are occasions when you need to reset your smartwatch.
An Apple Watch can be reset without a paired phone by using the power button in a locked state or by browsing through the Settings menu if the Watch is unlocked.
We took the time to write a short guide that will explore the reasons for resetting the device, and we've devised step-by-step instructions for you to do it without breaking a sweat.
Why Do I Need To Reset My Apple Watch?
To function, the Apple Watch must be paired to an iOS device such as an iPhone and synced with your Apple ID.
However, you might be wondering how to reset the Apple Watch without a paired phone if you have forgotten your Apple ID or Apple Watch passcode, if you forgot to bring the phone with you, or if the phone is lost or damaged.
Resetting the Apple Watch
Resetting the Apple Watch without a paired phone is a straightforward process that can be done with or without the passcode.
Without any further ado, here are our two step-by-step methods to help you accomplish the task with ease.
Resetting the Watch will result in losing all your saved files, data, and settings. We recommend backing up the Watch data to iCloud in case something terrible happens during the process.
Method #1: Resetting With Passcode
In this method, you will hard reset the Apple Watch if you remember the Passcode. To do this, go to the Settings app on your Watch's home screen. Then tap "General" and scroll down to the "Reset" option. You will see "Erase All Content and Settings" here.
If your device is password-protected, enter the passcode. Next, depending on the Apple Watch, swipe down on the screen and tap "Erase All" or "Erase All and Keep Plan Settings" to reset it.
Your Watch is then restored to its default settings, and you can now set it up from scratch again after pairing it with your phone.
Method #2: Resetting Without Passcode
If you have forgotten your passcode or you don't have your paired phone with you, you can still reset the Apple Watch.
Here is how you can do this quickly.
First, press and hold the side button until the screen shows the "Power Off" option. On this screen, do not select any options from the menu. Press down on the "Power Off" slider and let go.
Now, the "Erase All Content and Settings" option appears. Once you select this option, a message will pop up on your screen that says. "Connect to a power source to proceed." Connect the Watch to the charger, and it will start to reset.
The process takes around an hour or so to finish, so be patient and avoid disconnecting the Watch from the power source.
Now, your Watch will go back to its original factory settings. Next, set up your Watch by pairing it with your Phone.
Summary
In this guide about resetting an Apple watch without a paired phone, we discussed the reasons for choosing to go through the process. We've also discussed two different methods that you can use to reset your device with or without the passcode.
With the information in this guide, you don't have to worry anymore. Hopefully, after going through the methods, your Apple Watch has been restored successfully to its default settings and is running smoothly again.
Frequently Asked Questions
Can the data be restored after resetting my Apple Watch?
Yes, you can restore the data of your Apple Watch by recovering it from the iCloud. All Apple devices have their data saved in the cloud. After you factory reset your Apple Watch, the data can be restored from the last created backup.
How can I restore the data of my Apple Watch from backup?
You can quickly restore the Apple Watch after resetting it. Go to the Apple Watch app on your phone and select "Apple Watch" from the list. Then, tap "Pair Apple Watch." This will pair your device to your phone. Once it's done, select "Restore From Backup" and choose the backup you wish to restore. Tap "Agree" on the terms and conditions. Enter your Apple ID and password when prompted. That's about it.
How can I unpair my Apple Watch?
To unpair your Apple Watch from your phone, launch the Apple Watch app on your phone. Next, head to the "My Watch" option and select "All Watches." Select the "Info" button next to your paired Watch and tap "Unpair Apple Watch."