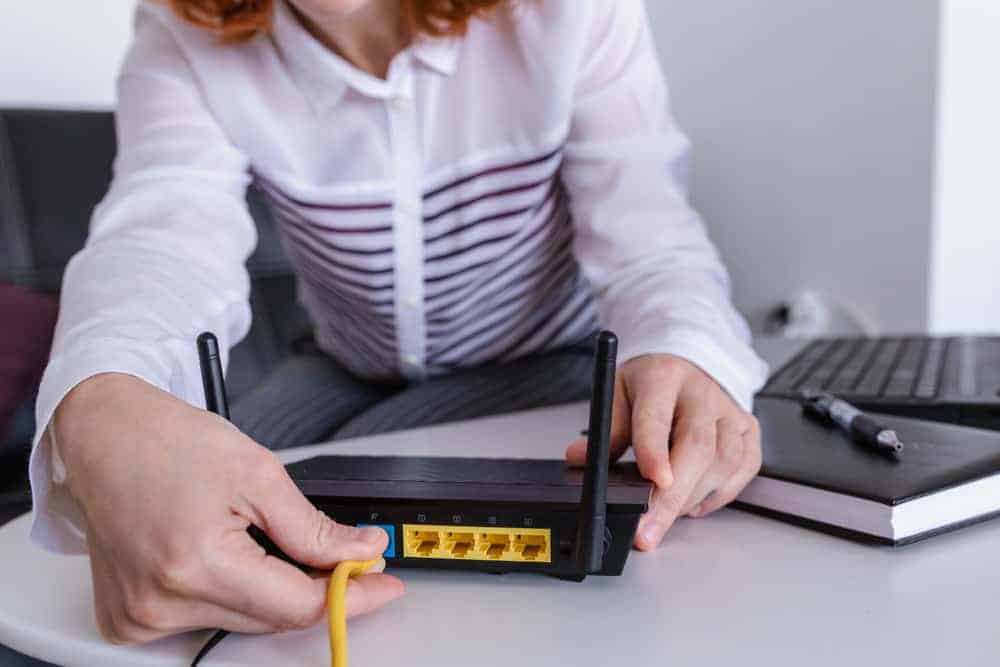 AT&T is a global telecommunications giant that has established itself as an industry-standard in internet routers. And as you might already know, routers are pieces of tech comparable to small-sized cell towers. They offer high-speed internet connectivity with higher signal strength than most mobile devices.
Now, you don't need us to tell tales of how speedy and seamless AT&T's Uverse devices offer internet connectivity for your mobile and household device. However, as with all mobile and electronic gadgets, it is almost impossible to avoid those small and annoying problems that can be fixed with a simple reset.
Resetting your AT&T Uverse Router is easy to accomplish. With this short guide, we'll quickly take you through how you can reset your AT&T Uverse Router and so much more.
Resetting Your AT&T Uverse Router
Resetting your AT&T Router is relatively straightforward once you know how to do it, like in all other electronic gadgets. A reset can be convenient when dealing with standard software and surface hardware issues for your gadgets and devices – AT&T Uverse Router.
Knowing how to trigger a reset properly is particularly important, especially in awkward and unpleasant situations when we forget the Wi-Fi password and login details, which is widespread.
Other than losing your password, you might also need to reset your AT&T Uverse Router if you are experiencing hardware issues like slow charging and internet connectivity issues.
Do not confuse a restart with a reset. A restart allows you to refresh all services and reboots the router to its optimal state, and makes it function better if there are any temporary glitches or bugs. On the other hand, a reset will permanently erase all the router's data, network settings, personalization effects, and configurations, so ensure that you make a backup before attempting a reset to facilitate easy restoration.
While it is very easy to jump to conclusions once problems start cropping up on your router, it is necessary to determine the legitimacy of these problems before you attempt a reset.
Troubleshooting connection issues
Step #1: Is your router the source of the problems?
When you notice slow internet or connection issues, ensure that your router is the primary causative agent. Do not attempt to tinker with your router until you determine these issues aren't originating from your Internet service provider (ISP).
To troubleshoot precisely, connect your computer directly to a modem or your phone's hotspot. If it connects seamlessly, you can ensure that the issue lies on the router. You can then attempt a reset to default settings.
Step #2: Is your Router overheating?
Apart from normal software and network connectivity issues, the AT&T Router hardware integrity can also affect your internet and Wi-Fi connectivity.
So, whenever you have connectivity issues cropping up frequently, it might be because your router is overheating, hence its inability to function optimally. So, you might want to check if the router is overheating. You don't necessarily have to reset the router; a simple positioning trick will do the magic.
Instead of going for the hardcore option of a reset, you can simply position the router in a place with adequate air circulation to prevent it from overheating. If, however, you aren't getting positive results when you do this, attempting a reset is also an option.
How To Reset Your AT&T Uverse Router
Now that you understand the underlying reasoning behind resetting your AT&T Router let's look at how you can reset it. We have compiled two ways through which you can accomplish this:
Method #1: Manual Reset
This is an effortless way to reset your AT&T Uverse Router, probably the easiest.
Step #1: Locate the factory reset button
On your AT&T Uverse router, locate the factory reset button. It is usually red and located on the back of the router.
Step #2: Press and hold the reset button
To kick-start the reset process, you'll have to press and hold the reset button for at least 20 seconds. The device will commence its factory reset once you release the button.
Step #3: Restart the Uverse router
Once the reset has started, wait for the reset to complete. We recommend that you wait for at least 5 minutes, after which you can now restart the router.
Once you've completed these steps, your router boots up with its default settings, and you can now access your control panel with the default login credentials (admin/admin) to reconfigure the router or reload saved configurations and enjoy your router as brand new.
Method #2: Remote Reset
To reset your AT&T Uverse router remotely, you must use the router's control panel. This method might not be feasible if you've lost your password and want to reset the router.
To achieve this:
Access your router's control panel by logging in with your credentials.
Once you're in, go to the advanced settings page under the options panel.
On the advanced settings page, choose reset.
Before you are permitted to reset the router, you might need to re-insert your password. Once you've done this right and confirmed the prompt, the router will reboot and revert to its default settings.
How To Access Your AT&T Uverse Router Control Panel
To access your Uverse router's control panel, you must first ensure that the router is connected to the device you want to access the panel from. The connection can be through the internet, the router's Wi-Fi network, or an Ethernet cable.
Open the command prompt (CMD) on your device by searching for CMD in the search bar.
In the CMD open window, type /ipconfig and press Enter.
Copy the Default Gateway IP displayed on your screen. You can do this by marking it out with your cursor and pressing Enter.
Paste the Default Gateway IP in any internet browser's search field.
Click enter, and then you'll see your router's control panel login page. You can then insert your login credentials (default – admin/admin) for access.
This guide applies only to Windows devices; however, it works for almost any router.
Summary
This short tutorial has discussed how to reset your AT&T Uverse Router. You can achieve this either manually or remotely, and both methods involve a straightforward couple of steps.
With this guide, you now know how to troubleshoot connectivity issues on your router and the actions your result should translate to. We hope all your questions about Resetting your AT&T Uverse router have been answered, and you can now go back to surfing the internet with your "brand new" router.