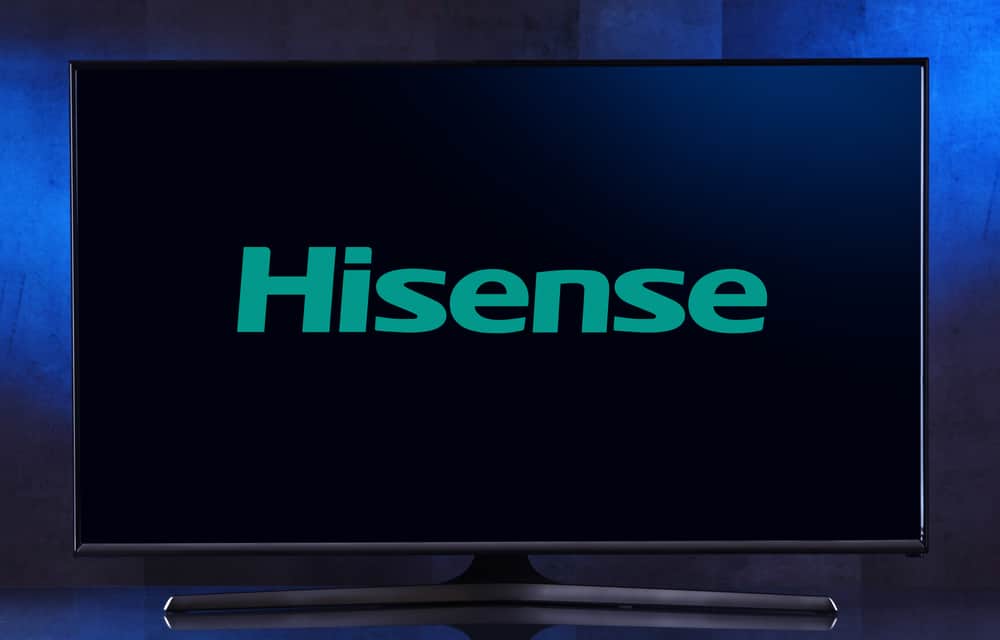 Not all problems with a Hisense Smart TV require a trip to the repair store. Sometimes, all that's necessary is a factory reset. And just like that, your issue is solved!
On most Hisense TVs, the procedure is roughly the same. Although, it could vary from model to model depending on the manufacturing year.
That being said, in this article, we'll show you how to reset a Hisense Smart TV in a few simple steps, so stick around.
How to Reset Your Hisense TV
Here's how you can go about resetting your Hisense Smart TV.
For 2013 Models and Older
For 15 seconds, press and hold the EXIT button on your remote.
The factory service menu will appear. Press OK to turn off the television.
Wait at least 30 seconds before turning on your television again.
For Newer Models
Click the Menu icon on your TV remote.
After that, choose Self-Diagnosis and then Reset.
Enter the pin passcode. Hisense TV's preset pin number is 0000. If you've changed the preset pin number and have forgotten it, enter 0532. This will restore the default number.
Without the Remote
If you want to reconfigure your Hisense TV without a remote, you'll need to install an app called Hisense RemoteNOW. The universal remote app can be found in your phone's app store.
Alternatively, you can use the buttons on your television to navigate through the menus.
You can also press the manual reset button found on the back of your television. While your TV is on, press on it with a thin object like a pin or a toothpick. Before releasing the reset button, let it restart once or twice.
The setup menu will display on your screen. You may then use the physical buttons to navigate through it.
Common Problems That Can't Be Solved With a Reset
Several problems can be solved with a quick reset. There are, however, some issues that can't be solved with a reset.
The following are some of these issues.
Electric Supply Problem
There could be a problem with the electrical supply if your TV won't start. Disconnect your power supply, then wait approximately a minute to make sure it's not a power supply issue.
Afterward, plug it in and turn on the TV. If the problem persists, try using a different outlet.
Note that if this issue occurred after you disconnected your TV while it's still on, you might have damaged the TV fuse.
Blown TV Fuse
A TV fuse is a component that safeguards your television from voltage spikes. It melts and splits when exposed to too much power. Unfortunately, it's sometimes damaged, resulting in a malfunctioning television.
A blown TV fuse has a significant impact on your system. It results in visible performance problems such as a dark screen.
Unplug your TV and remove the TV fuse box with a tool to know if your fuse has been blown. After that, double-check the fuse wire. If a dark smudge is evident between the wires, that indicates that the fuse has blown.
If your warranty is still valid, you can request a repair service to replace the fuse box.
HDMI Cable Problem
The HDMI cable sends audio and video from one source to the TV. If you didn't correctly insert it in the slot, it will result in a dark screen and potentially no sound. If you're uncertain whether or not the cable is placed correctly, try a different one.
If the issue continues, consider switching to an AV receiver. An AV receiver will provide you with far richer sound and visual performance as well as better control.
If the problem persists, you may need to do a more thorough examination of your television.
Batteries Problem
While the power supply may be to blame, the remote may also cause an issue. Take off the batteries and push the ON button down for 15 seconds to check the issue. After that, insert the batteries in and turn on the TV.
The batteries may have run out if it still didn't work. Replace the batteries with new ones and give it another shot.
Other Less Common Problems
While the above issues are common, other not-so-common concerns might arise.
Red Light Flashing
Press the power button. If a red light flickers, that might indicate that the power board is malfunctioning. If the red light doesn't flicker, the error is within the mainboard.
If none of these things are the case, you should factory reset your TV to inspect the problem further.
Flickering Screen
A blinking screen is one of the several issues you'll see on any TV, even Hisense. You can switch the TV off and on to see if that helps. It can sometimes be caused by cables that haven't been properly inserted. So, double-check that everything is inserted correctly.
Interference can also be a concern. To avoid interference from other devices, plug the TV into a separate socket.
It's also possible that it's a problem with the components. The capacitors on the circuit board may need to be replaced.
Wrapping Up
To reset Hisense Smart TV, you can do so from the settings menu as detailed above. Keep in mind, however, that different models require different steps. You can also use an app on your phone to reset your TV instead of using the remote.
If your television isn't operating correctly, there could be various reasons for this. Check both your wires and your batteries. Your TV hardware could also be the source of the problem.
Make sure your TV is correctly set up, and you'll have no trouble resetting it.