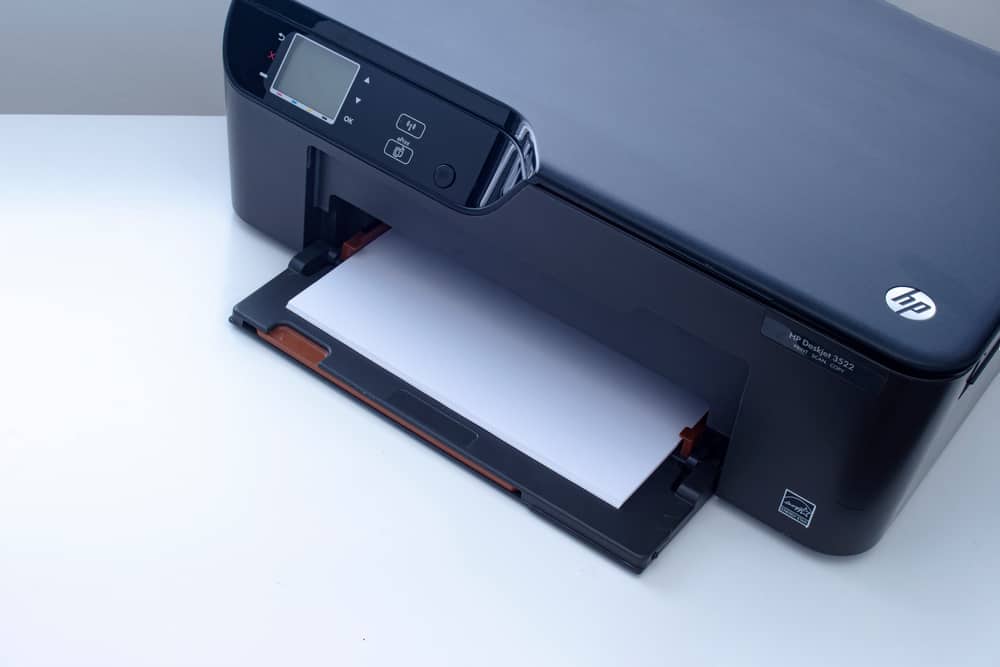 When your printer begins to malfunction, many things happen at once. Your network connection drops, the internet has issues, and there are so many challenges that you can't figure out. This problem is not peculiar. It happened to many HP printer users.
A reset to factory settings is not always the final choice for printer troubleshooting, but it can often solve your problems. Restoring your network settings is as simple as selecting Restore Network Settings from the drop-down option. However, some printers demand more than that.
How to Restore Your HP Printer to Factory Settings
According to the manufacturers, the printer's factory settings do not reset the page count, tray size, or language. Most times, you have to reset according to the problem your printer is facing. To get the factory settings back in order, follow these instructions.
Method #1: Log In As the System Administrator
Log in to the printer's web page. Only the administrator can access this page.
Select "Reset Factory Settings" from the drop-down box on the "General" tab.
Select "Reset" under the "Reset Firmware" section.
Verify that the printer's date and time are correct. Set the date and time, among other settings, as instructed by the Reset. This must be correct since that is the only condition by which the printer starts to work again.
Method #2: Out of Paper Reset
There's a problem when your printer tells you that your paper supply is low without cause. It means the system cannot acknowledge that the paper tray has plenty of sheets in it. Resetting your HP printer by disconnecting it is one solution to this issue.
While the printer is still running, disconnect the printer's power cable/cord from the printer's rear.
Ensure your cable is unplugged from the wall outlet.
Wait for a few seconds.
Connect the printer's power cord to the printer's back and plug it back into the power source.
Finally, switch on the printer.
Make a test copy and print it.
Password Reset for HP Printers
HP printer passwords can be reset in a variety of ways. Keeping your printer's password up to date is especially important if shared.
There are two methods for resetting an HP printer's password.
Method #1: Printer Setup
The Wi-Fi and cancel buttons must be held down simultaneously when the printer is turned on. Use the HP Smart app for Android and iPhone to change your password.
Open the HP Smart app and select "Printer Setup."
At the very bottom of the page, a link says "Advanced Settings."
Then, pick "Settings and Security" from the drop-down menu.
Make sure the drop-down option for "Password Settings" is chosen.
Your HP printer will prompt you to create a fresh password.
Method #2: Printer Settings
Press the Home button on your printer to connect with it.
Click "Settings" after that.
Select "Setup" from the drop-down menu.
When prompted, click on "Forgot Your Password? " and follow the ensuing prompt.
Method #3: Windows Operating System
Select the "Control Panel" by clicking on it.
Click "Devices and Printers" in the drop-down menu.
Hover on the wireless HP icon to select it.
Select "Properties" on the left-hand side.
Click "Reset Password" to reset your password.
Replace the old one with a new one to keep your modifications secure.
Summary
Even though HP printers are known for their ease of use, technical difficulties can occur from time to time. For every difficulty, there is a tried-and-true solution available. Additionally, the HP customer service team is responsive and helpful.
Practically all HP printers follow these steps as a regular operating routine. If these options are unavailable on your HP printer, you may want to reread the manual. Or contact HP support. They are very friendly, fast, and responsive.
Frequently Asked Questions
Is it possible to reset Mac's printing system?
Yes. Mac computers are easy to handle most of the time, but from time to time, printing problems may also ensue. If you experience this, you may consider resetting your Mac and disconnecting connected devices, including your printer.
Resetting your Mac is easy: 
1) Go to "System Preferences" on the settings menu.
2) Select "Printers" and "Scanners."
3) Press the control key and then select "Printers" from the drop-down menu.
4) To reset the printer, you'll get a pop-up menu that asks if you want to. Then, choose your preference.
5) You may get back to the main menu by clicking the large "+" button located at the bottom of your printer's list window.
6) Follow other instructions to complete the process. Your printer is ready to go.