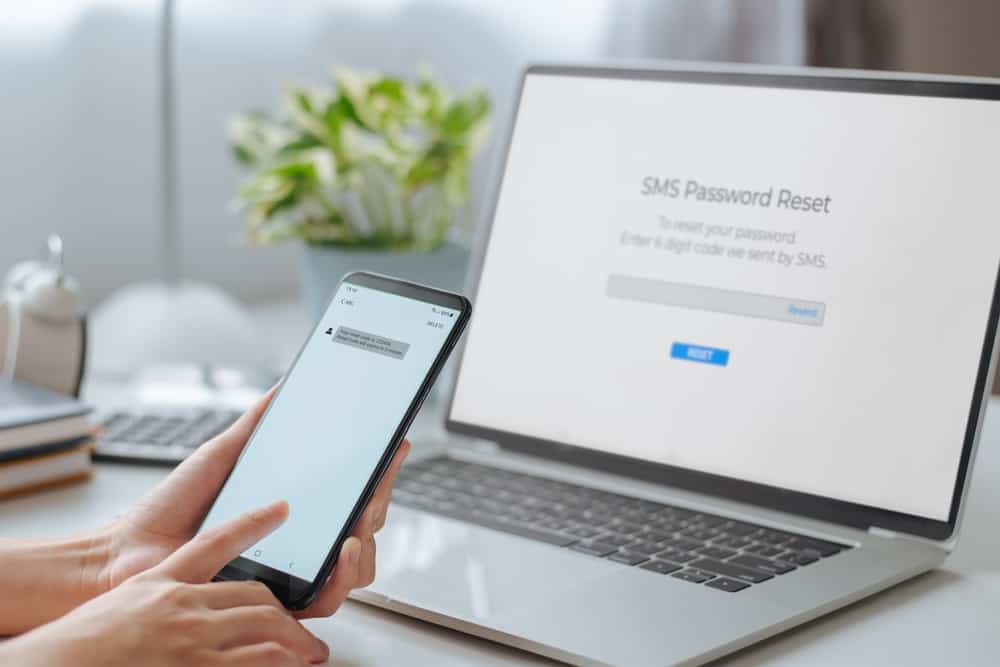 Do you want to reset your Mac for better performance and optimization but fear losing your important data? Luckily, there is a workaround that can save your work.
To reset Mac settings without losing data, backup your data in an external drive using Time Machine. Next, reset factory settings using the "Erase All Content & Settings" feature. Lastly, restore backup data from the external drive using Migration Assistant.
To help you with the task, we've compiled an extensive guide to show you how to reset Mac settings without losing data. We will also discuss the data recovery process on your Mac if you lose it during a factory reset.
Resetting Mac Settings Without Losing Data
If you are wondering how to reset Mac settings without losing data, our step-by-step method will help you quickly walk through the process.
Step #1: Backing Up the Data
In the first step, create a data backup on your external drive using the following steps. Now, plug in an external hard drive to your Mac, and head to the "System Preferences" from the Apple menu.
Next, open Time Machine, click "Select Backup Disk", select the attached external drive on the pop-up, and click "Use Disk".
Once the backup is completed, sign out of all your active apps.
Step #2: Resetting Factory Settings
In the second step, click the Apple menu, open "System Preferences", and select "Erase All Content and Settings…" from the drop-down menu.
Next, type in your password (if required) and click the "Continue" button on the "Erase All Content & Settings" window.
Now, the system will automatically close all your apps and ask you to sign out of the iCloud account to proceed and complete the reset process.
Step #3: Restoring Backup Data
In the last step, once your Mac reset is complete and you have set it up, it's time to restore data. To do this, attach the external drive on which you have taken the backup in the first step to your Mac.
Next, open Finder and click "Applications" > "Utilities" > Migration Assistant. Now, click "Continue" on the initial Migration Assistant window, select the Time Machine backup from the pop-up, and click "Continue" again.
Finally, select the destination folder or folders to transfer data and click "Continue". Restoration will take a few minutes, depending on your backup data size.
Recovering Data After Resetting Mac Settings
If something goes wrong with your backup drive after resetting your Mac settings, you can still recover your missing data using the following workarounds.
Method #1: Restoring Data From iCloud
If you have configured your Mac to sync with iCloud, you can recover your lost data using your Apple ID in the following way.
Open a browser on your Mac, head to the iCloud site, and sign in with your Apple ID.
Open "Settings".
Navigate to "Advanced".
Click "Restore Files".
Select the backup files you want to restore or click "Select All".
Click "Restore", and all your backup files will appear on your Mac.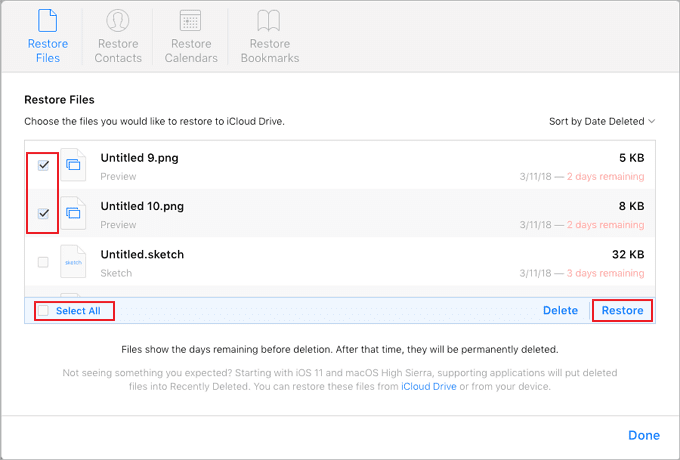 Method #2: Using the Disk Drill App
By following these steps, you can quickly restore lost files using Disk Drill, a Mac Data Recovery app.
Step #1: Installing and Launching the Disk Drill App
In the first step, download the Disk Drill app from its official website and install it on your Mac by clicking the installer file in the downloads section. Now, open Finder from the Dock, go to "Applications", and launch the app. 
Step #2: Searching for Lost Data
Secondly, select the drive where you stored data earlier in the app and click "Search for lost data". Be patient for some time and let the app process and search for lost files.
Step #3: Reviewing Found Files
A pop-up window containing the folders of searched files will appear in the next step. You can review these folders by clicking "Review found items".
You can browse and search discovered files using the search bar or filter them by file type. Moreover, hover your mouse pointer beside the file name; you can see an eye button, and click it to get a quick preview.
Step #4: Recovering Files
Select the files you want to recover by ticking the checkboxes on the left and clicking "Recover".
Here you will get a pop-up to select the destination folder for saving recovered files.
Summary
In this guide, we've discussed how to reset Mac settings without losing data. We have also discussed ways to recover data after performing a factory reset.
Hopefully, your question has been answered in this article, and you can now enjoy your Mac with improved performance while keeping your data intact.
Frequently Asked Questions
Is it worth resetting my Mac to its factory settings?
If you plan to invest in a new Mac because the current one is slow, try resetting it to factory settings and observe a huge improvement in its performance.