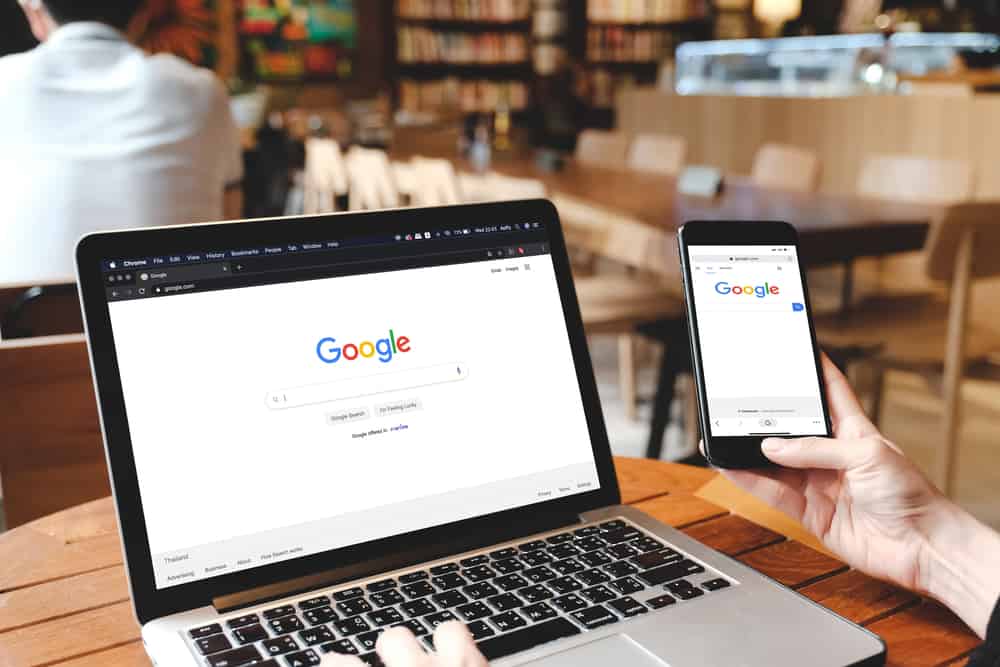 Many of our daily activities are dependent on a proper internet connection. From sending emails for work, shopping, banking, and even speaking to friends and family, it's clear that internet interruption or failure can hinder many of your activities. 
When you experience internet connection problems, the first thought is signal strength or the Internet Service Provider (ISP). But, other times, resetting your network settings could resolve all your internet connection problems.
When looking to reset your MacBook's network settings, the first thing to know is that the MacBook doesn't have a direct function to reset wireless and internet connection preferences. But, there are other ways to reset your MacBook settings. The most straightforward method is to change the MacBook's system preferences by checking the "Minus" icon under the "Networks" option.
If you're struggling with resetting network settings on MacBook, this article is for you. We'll delve into different methods to reset network settings on MacBook and the exact steps to get there.
Overview of Resetting Network Settings on MacBook
Most laptop models have a network resetting option, but you have to take a few steps to achieve the same goal with a MacBook. The first thing to know is network settings reset is an excellent way to fix network glitches and bugs, mainly when no other solution works.
Additionally, it's critical to differentiate between a network settings reset and a factory reset. A factory reset erases everything from your MacBook and reverts it to its unboxing state. Resetting your network settings will only clear the local network, paired devices and internet data. Additionally, a network settings reset doesn't delete any media, folder or files from your MacBook and won't clear your browsing history, web data or saved bookmarks.
Here is what resetting your network settings on MacBook will do:
Clear Wi-Fi names and their passwords.
Delete any Bluetooth connections and preferences.
Delete VPN settings, preferences and history.
Clear cellular data management and network preference data like 4G/5G settings.
Remember, resetting network settings on MacBook should only take a few seconds. But, it may take up to a few minutes to re-enter some deleted information like Wi-Fi names and passwords and reconnect Bluetooth devices.
Steps to Reset Network Settings on MacBook
Use any of the reset methods discussed below to reset network settings on a MacBook. 
Method #1: Deleting Wi-Fi Network Profile
This method involves deleting and then re-adding the Wi-Fi network to your MacBook. To avoid losing your current settings, consider adding a new network location before resetting the network settings. After performing the reset, you can switch to the added network preferences and settings.
Follow the steps below to delete your Wi-Fi network and reset your MacBook's network settings.
Click on the "Apple" icon at the top-left corner of your screen.
Next, tap on "System Preferences" > "Network".
Next, a list of available Wi-Fi connections will appear. Select yours.
After, tap on the "Minus (-)" icon on the list of Wi-Fi connections.
Click on "Apply".
After your Wi-Fi network is deleted from the list of connections, click on the "Plus (+)" icon to re-add the Wi-Fi connection.
Method #2: Deleting All Wi-Fi Settings
If deleting your Wi-Fi network does not fix your internet connectivity issues, try deleting all your Wi-Fi settings. This method might not be as straightforward as deleting your Wi-Fi network, but it should be just as easy to achieve with the steps detailed below.
To delete all your Wi-Fi settings:
Switch off your Wi-Fi by clicking on the Wi-Fi icon and then sliding the "On" toggle to "Off".
At the top-left corner, click on "Go".
After, a menu will pop up. Click on the "Go-To Folder".
Next, key in /Library/Preferences/SystemConfiguration/ into the text field, then, Click on "Go".
Next, select the files listed below:

com.apple.airport.preferences.plist
com.apple.network.identification.plist or com.apple.network.eapolclient/configuration.plist
com.apple.wifi.message-tracer.plist
NetworkInterfaces.plist
preferences.plist

For backup, copy these files to your desktop by right-clicking on the files, selecting copy, then right-clicking on the desktop and selecting paste.
Find the original file location, right-click on the files, and then select "Move to Bin" to delete.
If you receive a prompt request to confirm the action with a password through Apple Watch, ensure you do. Also, ensure that these deleted files aren't in the "System Configuration" folder.
Empty the trash.
Restart the MacBook by Clicking On the "Apple" menu > "Restart".
Your MacBook will recreate the five deleted files within their necessary locations, and your MacBook network settings are now reset.
If your network is working well, delete copies of the files from the desktop.
Summary
Resetting network settings on MacBook can help you fix internet bugs and glitches. The most straightforward way to reset network settings is to delete and re-add your Wi-Fi network or interface.
Remember that network settings reset only deletes local networks but doesn't clear your internet history or bookmarks.
Frequently Asked Questions
Does resetting My MacBook's Network Settings delete storage folders?
Network settings reset only clears internet and Wi-Fi connection data.
How long will it take to reset Network Settings on a MacBook?
Performing a MacBook network settings reset should only take a few seconds. But, it may take you longer to reconnect Bluetooth devices and re-enter deleted information like the Wi-Fi passwords.
Will a Network Reset harm my MacBook?
Even though a network reset doesn't harm your MacBook, it's best to first try other troubleshooting methods before settling on a network reset. This way, you avoid manually inputting all the deleted information.