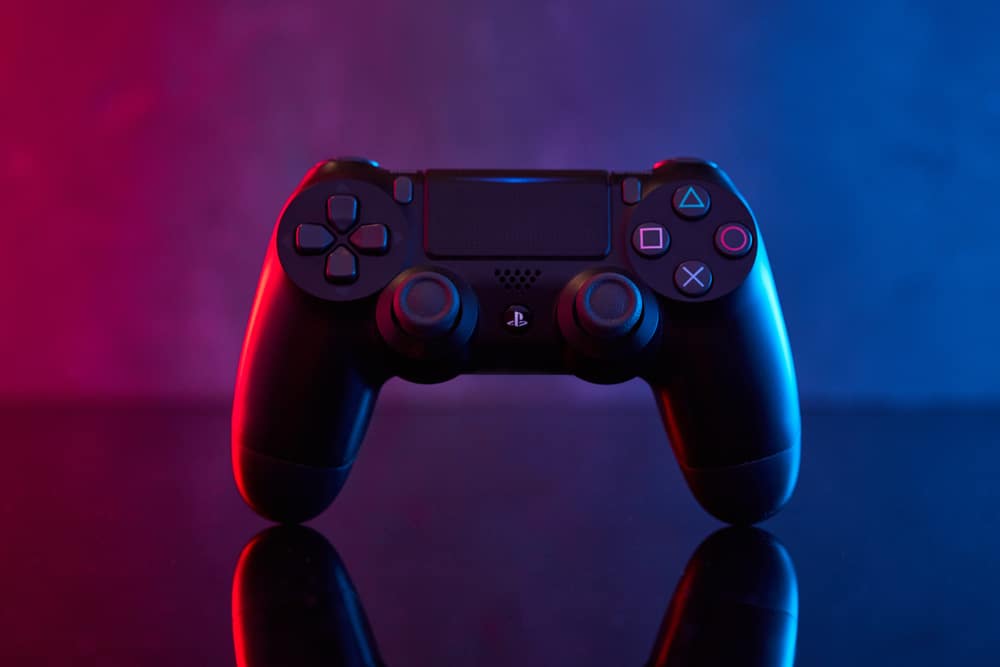 How can you play a game without a controller? That's like trying to play the piano with only two keys! If you're having trouble with your PS4 controller, there are a few things you can try before you start shopping for a new one.
Sometimes controllers just need to be reset. This is especially true if you've been using your controller for a long time or if it's been exposed to moisture. There are two ways to reset a PS4 controller: a soft reset and a hard reset.
But we'll discuss that later in the article. First, we need to talk about potential controller problems and how to sync your controller.
How to Soft Reset Your PS4 Controller
A soft reset is when you restart your PS4 controller by pressing the PS button. This will turn off your controller, but it won't delete any of your saved data. To do a soft reset, follow these steps:
Go to your PS4 dashboard, go over to "Settings".
From there, go into "Devices" and find "Bluetooth Devices".
Pick the inactive DualShock controller from the list.
Press the Options button on your working controller.
Next, you need to select the "Forget Device" option to remove your inactive controller from the PS4 system.
Next, go to Power and turn off your video gaming console.
Once your PS4 is completely shut down, you need to connect the inactive controller to your device via USB cable.
When that's over with, turn your PS4 back on.
Again, press the PS button on the inactive controller, log into your account, and start playing games.
With that, you're done. Of course, there's always a chance that a soft reset doesn't work. In that case, you need to perform a hard reset.
How to Hard Reset Your PS4 Controller
A hard reset is when you delete all the saved data on your PS4 controller. Basically, it performs a complete reset and reverts your controller to its factory settings. This will also turn off your controller.
You need a straight, long pin and a micro-USB cable to perform the action. To do a hard reset, follow these steps:
Turn your PS4 off. If you can, disconnect the console from the Internet, seeing how staying online can interfere with the setup of your controller.
Take the inactive controller, unplug it from the video console, and flip it over.
You'll find a small hole near the L2 button on the bottom of the controller. This hole is where the reset button is located.
Get the pin and insert it into the hole.
Press and hold it for 5 to 10 seconds. After that, release the reset button and wait.
After 5 more seconds, take the controller and plug it into the console using the micro-USB cable.
Pick up the controller and press the PS button.
Once the light bar on your controller turns blue, the controller should be paired with the PS4.
Follow these steps, and you'll have your PS4 controller up and running in less than 3 minutes.
What Should You Do If This Doesn't Help?
In most cases, the most obvious solution is the right one. However, sometimes, your problem will require a more complex solution. If none of these solutions work, there are a few other things you can try.
Turn Your Controller Off and Charge It
If your controller is low on battery, it can cause all sorts of problems. Try turning off your controller and charging it for a few hours.
Try Using a Different Controller
If you have another controller, try using that one. If it works, you know the problem is with your first controller. If it doesn't work, the problem is most likely with your PS4 console.
Closing Thoughts
If your PS4 controller isn't working, you can try a few potential solutions. First, check the batteries and make sure they're charged. If they are, try syncing your controller to your PS4 console. Try updating your controller's firmware if that doesn't work. If none of those things work, you can try using a different controller or contacting Sony for support.