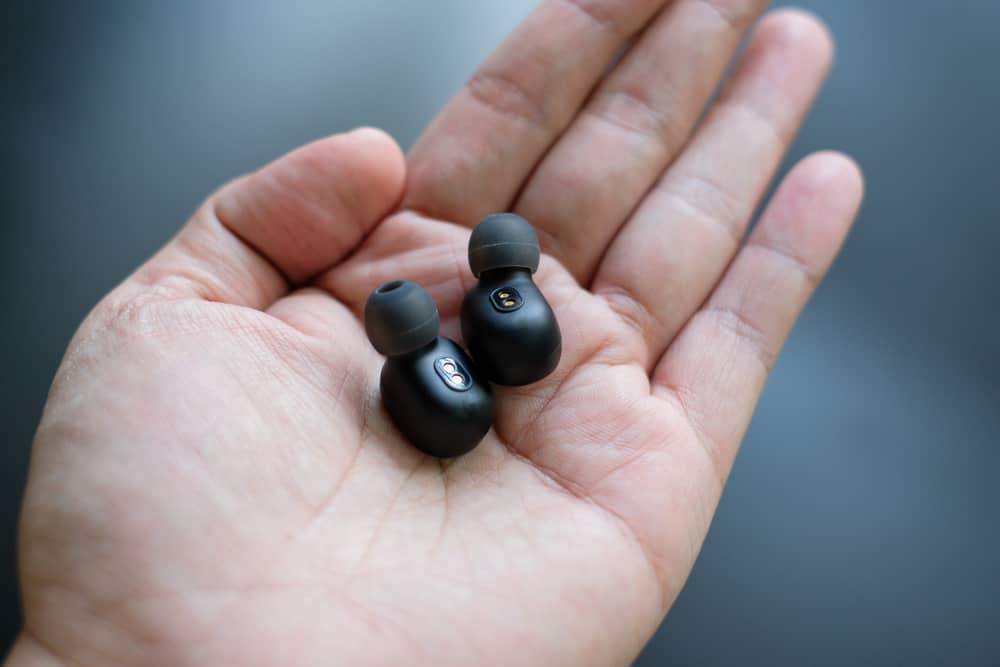 You got a new pair of Skullcandy Wireless Earbuds and are eager to use them. An excited you pair them up but are met with an error. The pairing isn't done correctly, and you are clueless about what to do next. There's no need to panic. You can easily reset them. How can you reset your Skullcandy Wireless Earbuds?
You can easily reset your Skullcandy earbuds by turning them off and holding down the volume button for 5 seconds. Once reset, you can re-pair and start using them again. There are different ways of resetting different models of Skullcandy earbuds. Also, check if the issue is not with your smartphone or laptop Bluetooth device by connecting your earbuds with other devices.
Pairing your Skullcandy wireless earbuds can go haywire if not done correctly. Let's look at what can be done if that happens.
How To Reset Skullcandy Wireless Earbuds
The primary method for resetting Skullcandy Wireless Earbuds is to unpair and re-pair them to any Bluetooth device they are connected to. The methods below include the way to reset all types of Skullcandy Earbuds, including PUSHTM ULTRA and IndyTM Wireless Skullcandy Earbuds.
Method #1: General Method To Reset Skullcandy Earbuds
Using this method, you can reset any generic pair of Skullcandy earbuds.
To do this, you should:
Go to the list of paired devices on your laptop or smartphone.
Delete Skullcandy earbuds from this list.
On the right ear cup, press and hold down both the "Volume Up" and "Volume Down" buttons.
Wait till two LED indicators flash to yellow.
You have reset the earbuds successfully.
While you can use this method for generic earbuds, some of the other models follow a different set of instructions.
Method #2: Reset PUSHTM ULTRA Skullcandy Earbuds
People sometimes have difficulty with Bluetooth wireless pairing. If there is an issue with your PUSHTM ULTRA Skullcandy earbuds, here are the steps to reset it.
For six seconds, press and hold the "Power/ MFB" button on both earbuds.
Once both the earbuds turn off, you can reset them.
To reset them off and on repeatedly, hold the "Power/ MFB" button down for ten seconds.
Pair both earbuds once again.
Place the earbuds in the charging case again till they display red on both LEDs.
Now take them out and power them on.
Syncing starts now, and the LED on both earbuds shows a blue color.
Switch on your "Bluetooth" and check your device list.
Select PUSHTM ULTRA on the list.
Select "Pair" in both the prompts, then click "OK." Once paired, you will get a sound alert, and both earbuds are seen in the paired devices.
Method #3: Reset IndyTM Wireless Skullcandy Earbuds
Unpair your IndyTM Wireless Skullcandy earbuds from the Bluetooth list to begin. Then follow the below steps:
Place your earbuds in the charging case.
Switch on and switch off your "Bluetooth" mode on your laptop or smartphone.
Remove the right earbud from the case to automatically turn it on. It is in an unlinked state.
Tap this earbud four times to switch it off and reset it. The LED light turns red.
Now it is back in the case. Please take out the left earbud and repeat the process with it too.
Next, take them both from the case and power on together. They start pairing immediately.
Once you hear a beep, it means the earbuds are connected. A voice prompt will inform you that the earbuds are pairing.
Once paired, they will appear in your laptop's or smartphone's device list.
Make sure to charge your earbuds properly. Many devices switch off their Bluetooth automatically due to low power.
Conclusion
Pairing your Skullcandy earphones can get tricky. So in case it doesn't pair the first time properly, simply switch them off by placing them in the charging case first. Then remove and reset them one after the other. Once done, try re-pairing them with the Bluetooth device you wish. It will pair successfully. Each pair of Skullcandy earbuds have a different way of resetting. We have highlighted two of those above.
Frequently Asked Questions
One of my Skullcandy earbuds is not working. How can I fix it?
1. Remove your earbuds from the pairing list and switch off the Bluetooth.
2. Now, remove the left earbud from the charging case.
3. Press down on the earbud center till it shows a red flash.
4. If the earbud is still not working, you can try re-pairing it to the Bluetooth device again.
My Skullcandy IndyTM earbuds are not charging. What is the issue?
First, see if there is any dust, grime, or debris blocking the charging pins. Also, check if the earbuds are clean. Second, see if the removable in-ear gels are kept properly on the acoustic port. This sometimes prevents the buds from sitting in the charging case correctly. In case the problem persists, call support or get it repaired.
How long does the charge for Skullcandy earbuds last?
Skullcandy earbuds typically last from 24 to 40 hours at a time once charged fully across all models.