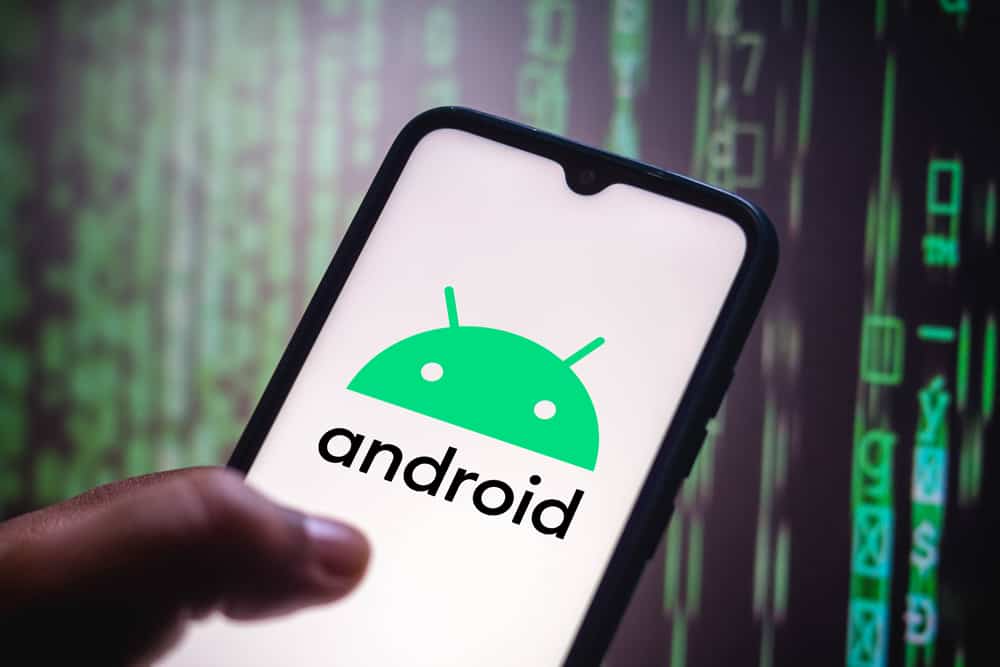 Most smartphone users love the Android OS because of its customizability. An excellent example of this OS's customization is being able to resize the icons on your Android device. Therefore, you aren't stuck with one boring icon size but can make these icons bigger or smaller to suit your preference.
Because Android devices are highly customizable, it's possible to resize icons on your smartphone without breaking a sweat. However, the approach you should follow varies depending on the Android version running on your smartphone.
Below are some of the different approaches you can follow when resizing icons on your Android device.
• Go to the Settings app.
• Use third-party apps. 
By following these methods, you can customize the icons of your favorite apps on your Android device. And by changing the icons to look bigger or smaller, you'll be able to ensure that they look perfect as you'd desire. Continue reading to learn the steps to follow using these methods to resize icons on your Android gadget.
Method #1: Using the Settings App
The simplest way you resize icons on Android is through the Settings app, which shouldn't be any issue thanks to the dynamic and more fluid UI of newer versions such as Android 12. Here's a look at the steps you must follow to resize icons on your Android device.
Launch the Android app drawer and go to the Settings app.
Click on "Wallpaper & Style".
Go to "App Grid".
The default setting will be the 5 x 5 grid. You can alter it to add fewer rows and columns to grow the size of the icons by choosing the 2 x 2, 4 x 4, or 3 x 3 options. At the moment, there are only four grid size options.
These steps apply to gadgets running on stock Android 12, such as Pixel and Nokia smartphones. They might be different for gadgets running on a different software version. If you're using a Samsung device with the One UI overlay, the steps are a lot simpler, and here's a look at them.
Head to the Home screen and long-press at any point on the blank screen.
Go to the bottom section of the screen where a menu will have popped up, and click on the Settings icon on the lower right.
The Home screen settings window will appear on your screen with two options for changing icon sizes. Click on the first option, "Home screen grid".
Select the number of icons you want to be shown on every Home page screen using the icons on the bottom section to change while on the Home screen grid page. The fewer the icons per grid, the bigger the icons will appear.
Tap "Save" when you're done.
Go back to the Home screen settings window and tap the "Apps" screen grid to change the icon's size on the "Apps" screen windows. You can do this by using the grid selection on the window's bottom section and clicking "Save" once you're through.
Once you're done, the icon sizes on the App screen and Home screen will display in the size you had chosen using the grid settings.
Method #2: Using Third-Party Apps
But what's the alternative way of resizing icons if you don't own a Samsung smartphone or have a device running on a newer Android version? Worry not, as this is where launchers or third-party apps come in handy to resize the icons on your Android device capably. You can find these customer UI (User Interface) apps free in the Google Play Store.
You're spoilt for choice regarding third-party apps you can use, and the best picks include the following.
Go Launcher: It's another excellent launcher for resizing icons on your Android device. You simply need to click on Settings and select "Icon" settings to change icon sizes to "Default", "Custom", or "Big".
Microsoft Launcher: It incorporates numerous customization options besides icon size. This launcher allows you to change the size and layout of icons on the Apps and Home screens.
Nova Launcher: The UI of this launcher boasts a similar resemblance to stock Android, and it allows you to set a personalized custom grid size in the same manner a Samsung user would resize app icons. Another advantage of the Nova Launcher is that it's fast and lightweight.
Apex Launcher: This launcher enables you to adjust the size of an icon from 50% to 150% of its normal size.
Installing these launchers on your Android device will enable you to customize things as you see fit and realize your desired look.
Summary
It's no doubt that Android boasts great customization options. This includes making icons either bigger to see them better or smaller to fit perfectly on your smartphone's screen not that straightforward for the average user. This can be a lot more confusing because there are different approaches you can follow to resize icons on Android devices.
Fortunately, this guide has outlined and detailed the steps you can follow to resize icons on your Android device comfortably. This is useful information if you have no idea where to start in your quest to resize icons on Android. After all, everything you need to know has been elaborated on in this guide.