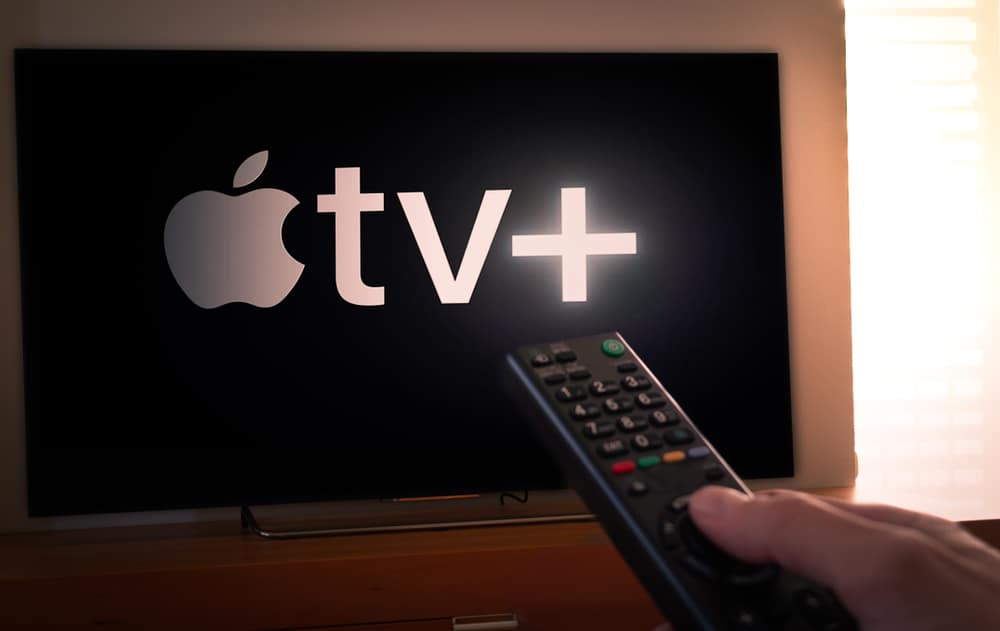 Are you continuously experiencing glitches or bugs with your Apple TV? If yes, restarting your Apple TV becomes necessary for you to continue streaming your favorite digital content, be it videos or music. However, the problem is restarting the Apple TV isn't straightforward because this gadget doesn't feature a power button that you can use. 
You'll be glad to know it's still possible to restart your Apple TV whenever it needs troubleshooting without breaking a sweat. There are different ways you can achieve this, and detailed below are some of the techniques you can follow. 
In addition, you'll be taken through some of the frequently asked questions associated with your Apple TV. Without further ado, here are practical ways you can restart your Apple TV. Let's get started. 
Method #1: Use the Settings Menu
The simplest way to restart your Apple TV is by going to the "Settings" menu. However, the steps will depend on whether you have a 3rd-gen Apple TV or 4th-gen Apple TV. 
For the 3rd-gen Apple TV, here are the steps you should follow:
Go to the "Settings" menu. 
Scroll down to "General". 
Tap on "Restart" to initiate restarting.  
But for the 4th-gen Apple TV, you should follow these steps: 
Navigate to the "Settings" menu. 
Go to the "System" section. 
Click on "Restart". 
Method #2: Use the Siri Remote 
This method doesn't have any on-screen interactions making it quite an effective and simple way to restart your Apple TV. Here are the steps you need to follow: 
Simultaneously, hold down the "Menu" and "Home" buttons on the Siri remote. 
Release the Home and Menu buttons when your Apple TV's LED light flashes to initiate the restart of your Apple TV. 
After that, give your Apple TV time to finish restarting. 
Method #3: Use the Apple TV Remote
For 3rd generation Apple TVs and older, you can use the Apple remote, and the steps to follow are: 
Press and hold the "Menu" and "Down" buttons. 
Release the Menu and Down once you see your Apple TV flashing. 
Method #4: Unplug Your Apple TV
If any of the methods above don't work, another great alternative left is manually unplugging your Apple TV from its power source. After that, wait for a couple of seconds before you later plug in your Apple TV. 
Apple's official recommendation is that you plug in back the Apple TV after waiting for a minimum of six seconds. Once connected to power, your Apple TV will restart automatically and be ready for watching. However, you shouldn't unplug your Apple TV if software updates are still in progress.
After starring your Apple TV gadget, ensure it's running on the latest software. You can easily confirm, and the steps to follow are: 
Click on "Settings". 
Go to "System". 
Tap on "Software Updates". 
Press "Update Software". 
Why You Should Restart Your Apple TV
Your Apple TV can occasionally experience a couple of glitches or bugs that force you to update it. Some of the things that might be pushing you to restart your device include: 
Low or No Audio/Sound
The issue of no or low sound is one that you'll occasionally experience when using an Apple TV. If this happens, you should start by manually adjusting it using the Siri remote or testing to see whether there's any difference in the audio. But if neither of these approaches works, go ahead and restart your Apple TV.   
Weak Wi-Fi Connectivity 
You should also restart your Apple TV if it has Wi-Fi connectivity issues. And to know this, the signs to look out for include unforeseen and erratic disconnection, slow performance, and difficulty joining a local network.   
Airplay Isn't Working 
Another thing that can force you to restart your Apple TV is when Airplay stops working. As a result, this prevents you from sharing pictures and movies from your smartphone with family and friends. Also, it becomes impossible to share training programs and presentations with your coworkers.   
But before restarting your Apple TV gadget, there are certain measures you can take, and these are: 
Switch on the Airplay by going to "Settings" > "AirPlay And Homekit" on your Apple TV. After that, tap on AirPlay to toggle its switch between "On" and "Off". 
Confirm your Mac or mobile gadget running on iPadOS or iOS is signed into the same network as your Apple TV. 
After these two approaches don't work, you should proceed to restart your Apple TV.  
Lagging Apps 
Typically, apps start lagging or freezing because they haven't been updated. If this happens, you need to update them and clear the storage. But if any of these approaches fail to work, the other viable alternative left is to restart your Apple TV. 
Flashing of the Apple TV Status Light
If you notice the status light on your Apple TV is continuously flashing, this might signal a hardware issue with your gadget. But if these flashes happen for over 3 minutes, the solution would be to restart your Apple TV to restore its factory default settings.  
Summary
Although your Apple TV doesn't have a power button, you can still restart it whenever it occasionally freezes or glitches. Doing this will effectively resolve many of the issues plaguing your experience when streaming using your Apple TV. 
Fortunately, restarting your Apple TV shouldn't be an extremely complicated process. Outlined in this guide are some ways you can restart your Apple TV. Knowing this will help you ease your mind from being interrupted while streaming content on your Apple TV. As a result, your unresponsive Apple TV to ensure it always performs at its best.
Frequently Asked Questions 
Why does my Apple TV keep disconnecting from Wi-Fi?
Your Apple TV might continuously be disconnecting from your Wi-Fi network due to interference caused by other gadgets. And to resolve this issue, you need to switch off every other device on the same network to see whether your Apple TV still disconnects from Wi-Fi. In addition, you can address the Wi-Fi connection from dropping by inspecting the router and confirming you've been connected to the correct network.