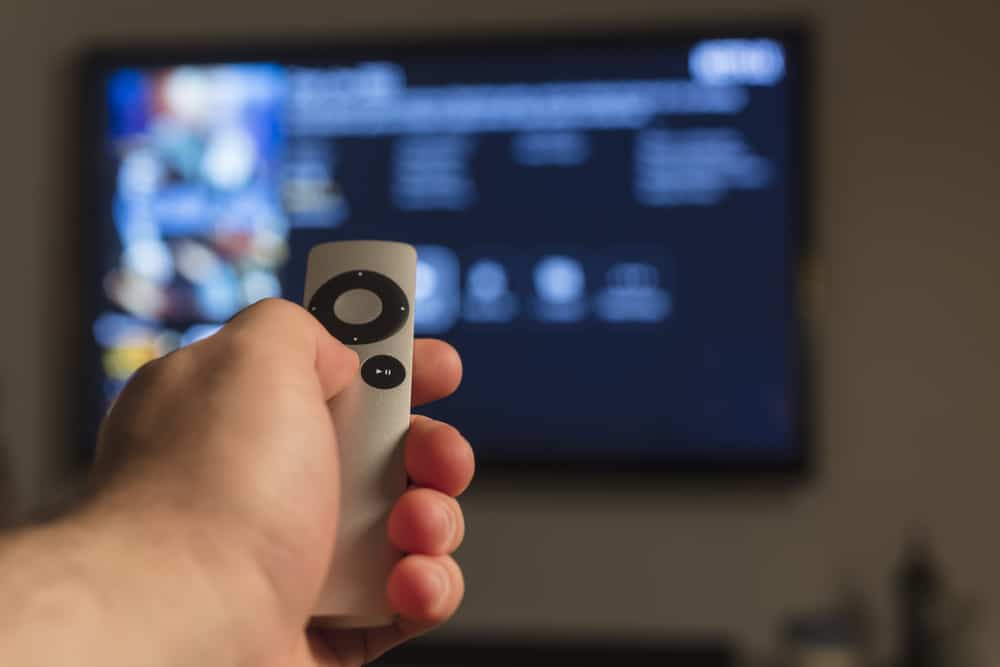 The new Siri remote is a welcome addition to Apple's product lineup. It integrates long-awaited features such as a more functional touch navigation panel, additional buttons, and a Siri-wake button. However, some people face issues and difficulties on their remotes that you can fix with a quick restart. So, how do you restart an Apple TV remote?
Although the Apple TV remote doesn't have any touch screen or built-in software, there are several ways to restart your remote. All of them are pretty simple, and you should try each one to see which one works for you.
In the following article, we will be describing all the methods to restart your Siri remote so that you can resolve any issues, malfunctioning, or freezes that you are experiencing on your remote.
Method #1
Restarting or resetting your Apple TV remote is straightforward. You only need to follow the steps mentioned below.
Press and hold the menu or Control Center button and the volume down button simultaneously for about 5 to 10 seconds. The status light on your Apple TV will restart as it turns off and on.
Let go of the held buttons and wait for up to 10 seconds.
A notification will appear on your Apple TV saying "Connection Lost". After that, your Apple TV remote will restart and reconnect to the TV. A notification saying "Connected" will appear.
Method #2
If, for some reason, your remote is still not working, try to pair it again with your Apple TV, and it will restart your remote and repair it.
Hold your Siri remote close to your Apple TV and point it towards the screen.
Press the menu and volume up button simultaneously for up to 5 seconds.
Place your remote on your Apple TV to complete the repair process.
For Classic Apple Remote
If you don't have the latest Siri remote and your Apple remote is the classic white one, you might consider a slightly different method. However, the action remains the same; you must pair it again to restart the remote.
Unlink your Apple remote by pressing and holding down the menu and left arrow buttons for about 6 seconds.
Look at your Apple TV screen and find the unlink button. It will be a chain-like icon placed above the remote control icon.
Press and hold the menu and the right arrow key for about 6 seconds.
Look for the link icon on your Apple TV and connect your Apple remote again.
Why Is Your Apple TV Remote Not Working?
Apple TV Remote can also face issues and malfunction like any other tech device. There can be many reasons for your remote not working correctly.
Dirt Build-up
While lying on the couch for days, your Apple TV remote can catch a lot of dust and debris that can get into the buttons. It will not allow the buttons to function correctly, and you will experience some missed touches and presses.
Charging Issues
Your Apple TV remote might be having some charging issues. Either it is not charged correctly or has no remaining charge left. Replacing the battery might fix the problem if you have the older Apple remote.
Outdated Software
Your Apple TV remote might not work correctly due to outdated software, and older software is not adequately compatible with newer apps and features.
The Bottom Line
Apple has a vast range of products that have made many people a fan of their ecosystem. Apple TV remote is one such product that makes using the Apple TV a breeze. However, the remote might encounter some issues, and people get confused about how to fix those. Restarting the Apple TV remote is the most obvious approach.
In this article, we have described all the possible methods to restart your Apple TV remote, whether you have the Siri remote or the previously released Apple TV remote. We hope this article has helped you solve the issues you were facing with your remote.
Frequently Asked Questions
Why is my Apple TV not responding to my Apple remote?
If the Apple TV is not responding to the remote, restarting the Apple TV might be the best action to take. However, the restarting or resetting method will depend upon the model of your remote, whether it is the Siri remote or the classic Apple TV remote.
Can I turn on my Apple TV without the remote?
Your Apple TV will turn on once you have plugged it in. However, you will need your Apple TV remote or the Siri remote to navigate and perform different functions.