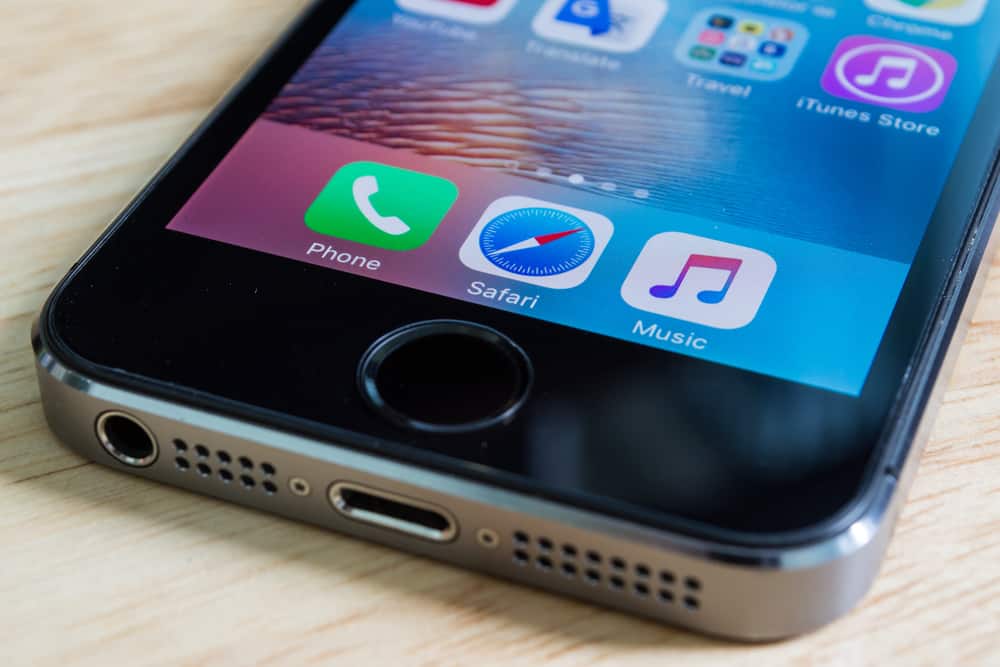 Safari is the default web browser on the iPhone that offers everything you could ask for in a web browsing app — easy to navigate, clean, and modern design. But, surprisingly enough, you must have faced the situation where it may stop responding, and you need to restart it. 
Close the app from the Recent Apps tab and open it again to restart Safari on iPhone. You can also try clearing the Safari history, cookies, and other website data from the Settings app and the browser itself. 
Safari lets you move seamlessly between browsing and reading with ease. However, if you have trouble opening websites or using the features, restarting it solves the problem. 
We have written a comprehensive guide on restarting Safari on iPhone to enable you to browse the internet conveniently.
Why Does Safari Stop Working?
Safari is a default browser on Mac OS X and iOS, so it is almost impossible to avoid. However, Safari has been known to hang from time to time. It stops responding for a variety of reasons, but here are some of the most common ones: 
You have run out of memory due to having too many tabs open.
You are using an outdated iOS that does not support modern web standards.
Your iPhone has a significantly low battery.
You are using an interrupted internet connection. 
Restarting Safari On iPhone
Sometimes when browsing the web on iPhone Safari, a website will not load, and a white page appears with just the URL. Indeed, this can be frustrating because nothing works no matter what you do. 
However, our step-by-step instructions will help you use Safari without interruption on your iPhone. 
So without any delay, here are the four methods for restarting Safari on iPhone.
Method #1: Clearing Safari from Recent Apps
You can quickly restart Safari by removing it from the recent apps on your iPhone and opening it again in the following way:
First, swipe up from the bottom of your screen to the center of your Home Screen.
You will see multiple apps; navigate to Safari by swiping right or left.
Next, swipe up on the Safari app's preview to close it.
Now open Safari again.
Finally, you can use the browser seamlessly without further issues.
If you use iPhone SE/8 or earlier models, you can restart Safari by double-tapping the Home button. After seeing the recent apps, navigate to the Safari app's preview, and swipe up to close it. Next, open the Safari again.
Method #2: Clearing Safari's Data from iPhone Settings
Resetting Safari on your iPhone by clearing web data from the settings app. To do so, follow these steps:
Open the "Settings" app.
Scroll down and select Safari. 
Now tap on the "Clear History and Website Data" button.
Confirm the action by tapping on the "Clear History and Data" pop-up.
All the history and data are deleted for you to use the Safari again smoothly.

Method #3: Clearing History From the Browser
You can delete all the history data, including cookies and other browsing data, within the browser to reset or restart it. To do, follow these steps:
First, open Safari.
Next, tap on the book icon at the bottom bar. 
Now tap on the clock icon on the window's top-right. 
Next, tap on the "Clear" button on the bottom-right and select "All time".
Finally, the entire browsing data is cleared, and now you can use Safari seamlessly.

Method #4: Removing Website Data From Safari Settings
Another way to fix Safari on your iPhone is to remove all the website data using the Settings app. To do so, follow these steps:
Open the "Settings" app.
Scroll down and select Safari.
Now scroll to the bottom and tap on "Advanced" > "Website Data".

Now tap on "Remove All Website Data" and confirm it by tapping on "Remove Now".

Finally, all the data is erased from Safari and it will restart fresh. 
Updating Safari on iPhone
Safari is a built-in app that cannot be updated separately. However, to update it, you need to update your iPhone's iOS. To do so, follow these steps:
Open the "Settings" app.
Go to "General" > "Software Update".
If an update is available, it will display a "Install Now" button. Tap on it.
The update will start downloading and is installed once downloaded.
The iPhone will restart once the update is installed, and the Safari is also updated and restarted simultaneously. 
Summary
In this guide on how to restart Safari on iPhone, we have discussed the reason behind the unresponsiveness of the browser and described four different ways to restart it to use it flawlessly. Moreover, we also explained the process of updating Safari.