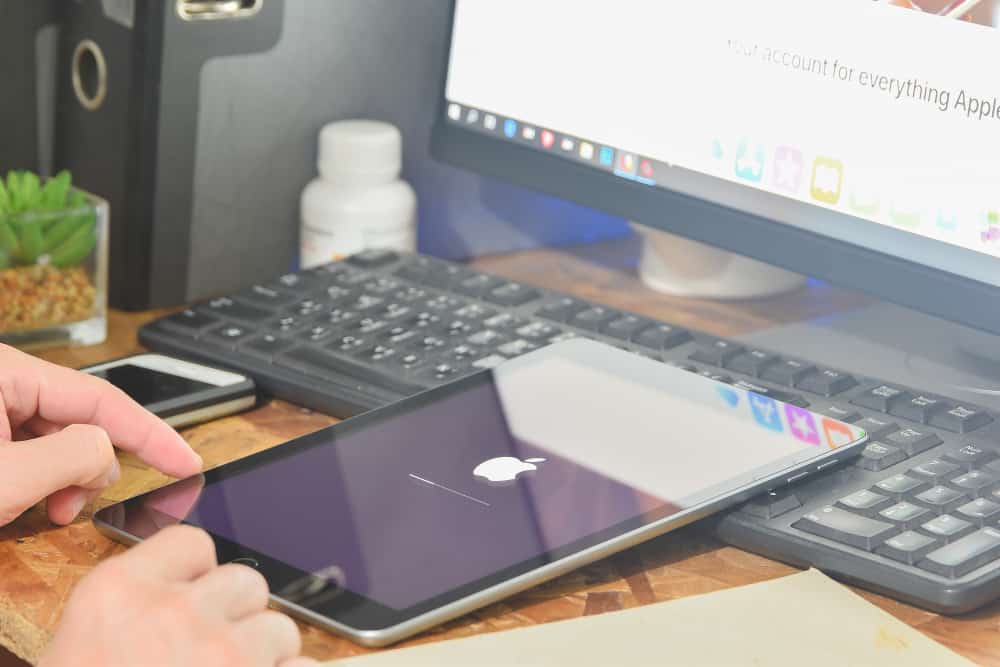 iPad is a compact and easy-to-carry gadget for personal and professional use. However, it's pretty common to get locked out of an iPad and miss out on potential work. 
In general, the iPad gets disabled after several wrong password attempts. Perhaps you have a toddler in your house that tried too many password attempts, or maybe you have tried the password too many times. The iPad will auto-lock itself to avoid any security breach. 
You need to understand that after restoring the iPad, you won't get your data back. Unless you already have a backup on iCloud, there is no way you can bring back your files in the restored version.
So let's say you get into a situation where your iPad is no longer accessible—it is disabled. We'll cover two methods below to recover your iPad and fix it. 
Both methods discussed here won't bring back your iPad data. Unless you already have a backup on iCloud, you won't be able to have your files back. You'll set up your iPad as a new device and then bring back data from iCloud backup. 
Method #1: Restore Your iPad Using iTunes
The first step is to put the iPad in Recovery Mode. Now, how will you do that? Follow the steps given below.
Hold the power button at the top until you get the slider to turn your iPad off. Slide to power it off.
Connect one end of your USB cable to your computer and make sure iTunes is open. Before plugging it into your device, press the home button. Keep it pressed while you plug in the cable. 
Use Face ID if you have an iPad without a home button. Quickly press and release the volume up button. Do the same with the volume down button and press the "Lock" button until you see the Recovery Mode screen.
Click the option to restore the iPad. This step will also upgrade your iPad to the latest version.
Once the process starts, do not unplug your iPad and do not turn off your computer. Wait for the whole process to finish. 
Once the process is done, you will get a pop-up on iTunes that your iPad is updated. And on your iPad, you will see the Apple logo and a small loading bar. This will probably take 2-3 minutes, and once it is done, your iPad is restored! Now you can safely unplug the iPad from iTunes.
Continue with the normal start-up process, and you are all done. This start-up process is similar to if you're setting up for the first time. If you have a backup saved on iCloud, use that to recover your data. And remember, this method works for all iPad models.
Method #2: Restore Your iPad Using Find My Application
If you can't access iTunes, you can always use iCloud to restore your disabled iPad. To do this, you must have the Find My app set up on your device previously. Follow the steps below to restore your iPad using the Find My app.
Go to the iCloud application using your laptop or your other Apple device.
Click the "Find Device" icon and select your iPad from the list of devices.
Click the "Erase" button to erase all data and unlock your iPad.
Wait for the process to complete and restart.
Finally, you have restored your iPad using the Find My app. 
Conclusion
And that's a wrap! We've looked at two ways of restoring the disabled iPad. The simplest way to prevent it from happening is to use a simple and easy-to-remember password. Also, make sure to regularly update all your data on iCloud. If, for some reason, you can't restore the iPad, contact Apple Support immediately. 
Frequently Asked Questions
Your iPad gets disabled if you or someone types the wrong password several times. For security reasons, the Apple devices get disabled permanently after 10 wrong attempts. 
What if I didn't sync my iPad with my PC?
The Find My app is an essential feature on Apple devices. Not only does it help with recovering and resetting devices, but it also helps in discovering lost devices. Hence, set up the Find My app on your Apple device and sync it with your PC. And make sure it is turned on all the time.