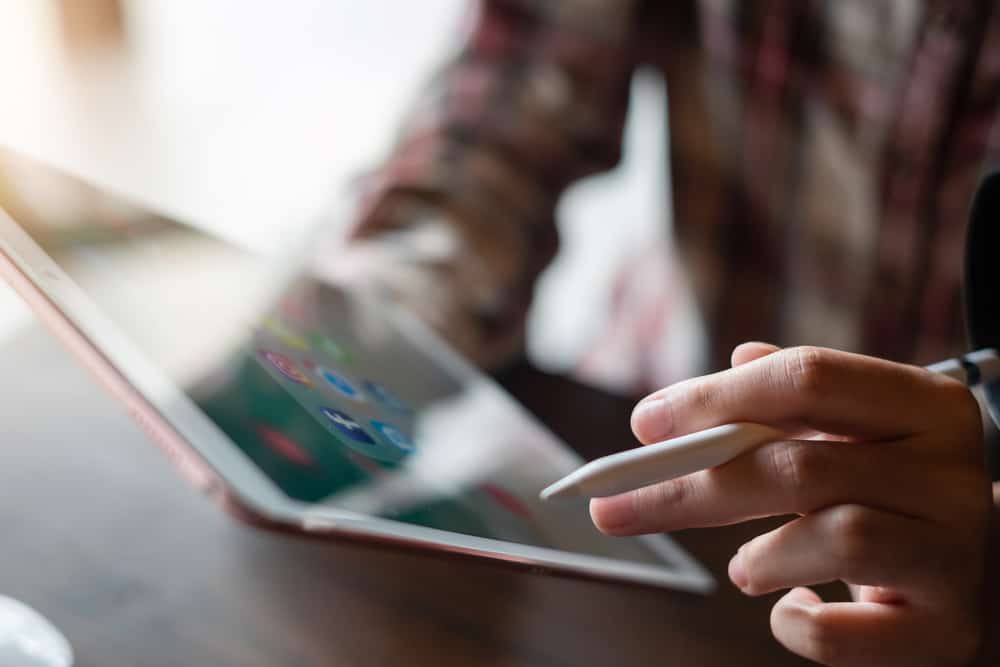 It's not always easy to keep tabs on your children when they are using their iPads. One way to limit their iPad use is to restrict their app usage. This will help you to keep track of what they are doing and also helps to limit their screen time.
If you want to restrict access to certain apps on iPhones or iPads, you'll need to set up content restrictions from the Screen Time settings. You can also set a time limit for how long users can use the app daily.
There are plenty of reasons to use restrictions on apps on your iPad. For example, you may want to keep your child from playing too many games or watching too much media. Restrictions can also make it easier to manage time and productivity.
As well as explaining how you can restrict access to certain apps, this article also discusses other content restrictions you can use on your iPad.
Method #1: How To Restrict Built-In Apps on iPad
Using the "Content Restrictions" option in the Screen Time settings is a common way to restrict access to apps and even hide them from your iPad's home screen.
This method can only be used with built-in apps and features like the camera, contacts, files, and others.
If you want to restrict the built-in apps preloaded on your iPad, you can do so by following these steps.
Open the settings of your iPad and go to "Screen Time".
Click on "Use Screen Time Passcode" and set up a passcode. 
Tap on "Content & Privacy Restrictions" to enable this option.
Go to "Allowed Apps" in the content restriction settings.
Select the app that you want to restrict and toggle it off. 
Click back and close the settings once you're done. You've now restricted and hidden the app you want from your iPad's home screen. 
You can enable it again from the "Allowed Apps" list via the Screen Time settings, where you will now be prompted to enter the screen time passcode before you can access these settings. 
Method #2: How To Restrict Third-Party Apps on iPad
Unlike the previous method, you cannot restrict a single app, but you can restrict entire categories of apps based on their age ratings. 
This is a great way to keep your iPad safe and secure and ensure that your children don't access inappropriate content for their age.
Let's say you want to restrict social media apps like Instagram and Snapchat. Here's what you need to do.
Open the Settings and go to "Screen Time".
Enter the passcode if you have set it up already.
Go to "Content and Privacy Restrictions" and click "Content Restrictions". 
Enter the passcode again if you're prompted
Look for the "Apps" section and click on it.
Change it from "Allow All Apps" to "9+". 
Users must be at least 12 years old to use social media apps, so setting this to 9+ will restrict and hide all social media apps on the iPad, such as Snapchat, Instagram, and other apps requiring higher age ratings.
Method #3: How To Set a Time Limit for Apps on iPad
While using iPads, limiting the amount of time they can use an app can keep children and adults in line. 
Restricting apps on the iPad can be a helpful way to manage usage and prevent overuse. Here's how you can do it.
Open the Settings app and go to "Screen Time" on your iPad.
Enter the passcode if you have it set up already.
Tap on "App Limits" and click "Add Limit".
Click on the app category and select the app or even the entire category you want to restrict.
Click on next and then adjust the time limit. You can set the time to one hour, 15 minutes, or however you like.
You can then close the settings, and you're done. After you set a time limit on an app, you will be able to only use it for a specified amount of time per day. 
Hopefully, restricting the number of apps that can be used on your iPad will make it easier for you and your children to concentrate on the tasks at hand without distraction.
Frequently Asked Questions
Can my child turn off Screen Time?
You will need the screen time passcode to turn off Screen Time limitations, so if your child doesn't have access to that passcode, they will not be able to do so.
How do I put a password on my Screen Time?
Go to Screen Time settings and click "Use Screen Time Passcode". To keep your child from turning off these features, use a passcode different from the lock screen one.