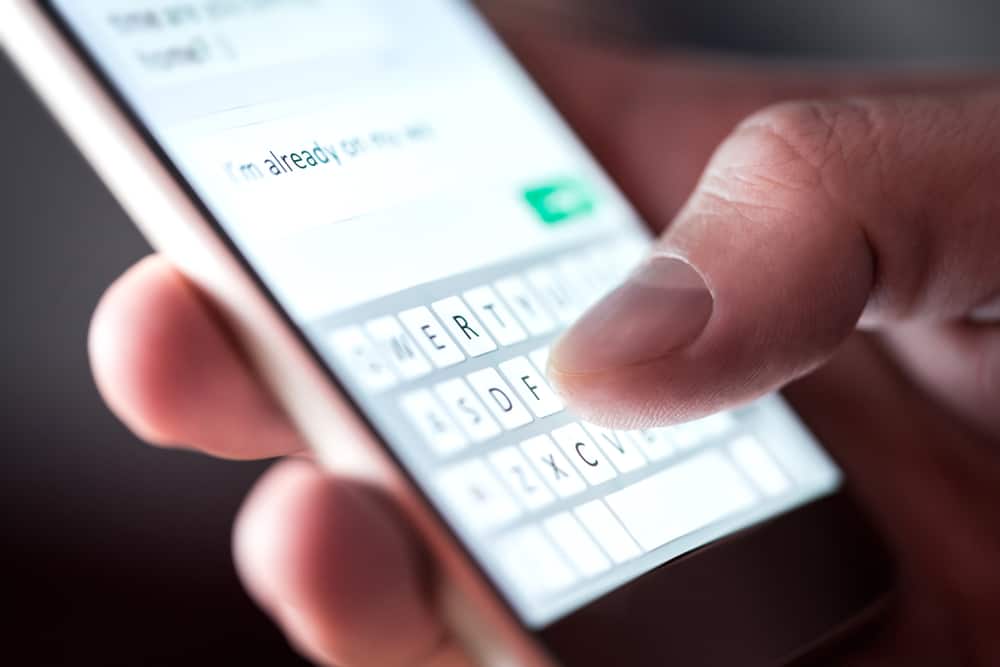 It is possible to retrieve deleted text messages on an Android device without a computer by backing up and restoring them from Google Drive, using an SD card, or using third-party text messages recovery apps such as DR.Fone and GT File Recovery.
You might be wondering what will happen to your text messages if your Android device gets lost, stolen, or damaged, or the text messages are erased accidentally. Don't worry; we'll show you easy-to-follow methods for recovering deleted text conversations quickly.
Can I Retrieve Deleted Text Messages on Android?
Many of us like to keep the text messages we send and receive on our phones or tablets. But still, you may delete all or some of your messages deliberately or by mistake.
When you delete a text message, your Android device makes it hidden and creates an unused space for new data. Your device will only overwrite the deleted messages when new data is created on that unused space.
At this time, you can put all the memory bits back together and get your text message back with different methods that do not involve a computer.
Retrieving Text Messages Without a Computer
Retrieving text messages on an Android device without using a PC is relatively easy for those who know how to do it. If you are not tech-savvy, our step-by-step instructions will help you go through the entire process without a headache.
We'll also discuss using a third-party app to backup your text messages and fetch them later. So without wasting any more time, here are the three methods to retrieve deleted text messages on Android without a computer.
Method #1: Retrieving Text Messages from Google Drive
There is a method to retrieve your text messages from Google Drive if you have a backup of your text messages.
Go to Mobile Settings. Scroll down to Google or System.
Click the Backup Option from the list.
Ensure that the Backup by Google One switch is toggled to the ON position.
Next, tap on the Back up now option to save your text messages on your Google Drive.
Now you will see your backup messages in your Google Drive.
Select the text messages to retrieve by clicking on Restore.
This method only works with Android 8 and above software. The backup data expires after 57 days if you are inactive during the period.
Method #2: Retrieving Text Messages from SD Card
You will use an SD card to backup and restore your text messages in this method.
Step #1: Backing up Text Messages
Get a working and supported SD card and insert it into the SD Card slot of your Android device.
Go to Android device Settings and tap on the Backup and Restore
Then tap on New Backup and tick/select Messages from the list of options. 
Now tap on Start, select SD card, and name your backup folder.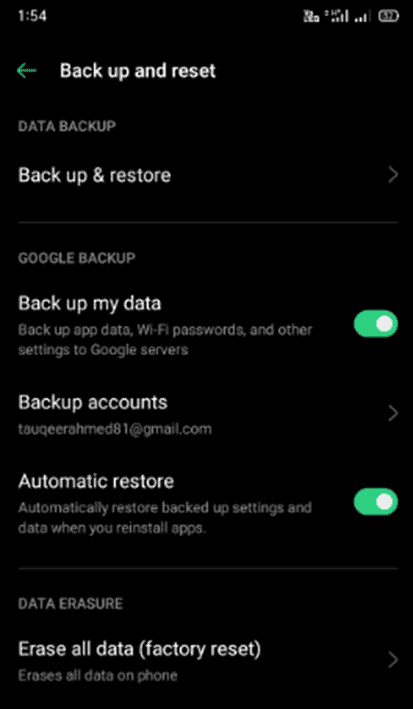 Step #2: Restoring Text Messages
Insert your SD card in any Android device's SD card slot.
Open the SD card storage and tap Backup and Restore.
Click on the Restore option and select the backup folder name to retrieve your messages on the new device.
If your SD card is lost, someone can access your data. If the SD card is damaged, you will lose all your data.
Method #3: Using Text Messages Recovery apps
If you have not permanently erased your text messages, a text message recovery app can retrieve them for good.
Download DR.Fone or GT File Recovery app from Play Store and install it on your device.
Look for the Messages Recovery (Dr.Fone) or Recover SMS (GT File Recovery) option.
Choose the Scan option, and a list of deleted text messages will appear.
Now tap on Recover to retrieve your deleted messages.
Using Third-party Apps for Backup
Prevention is better than feeling sorry for your lost text messages. As mentioned above, you may use a text message recovery app to retrieve your deleted messages. However, there is no way to get the messages back that are permanently deleted and not backed up on an SD card and Google Drive.
SMS back & Restore app for Android is a convenient way of backing up your text messages to restore them later on the same or on a new device.
Simply install the app on your Android device through Google Play Store. Next, launch the app and tap on Prepare backup. Click Next, sign in to your account and select preferred cloud storage. That's about it.
Now, you can erase your messages on your SIM card or device and restore them later by using the Restore option in the app.
Summary
In this guide about retrieving deleted text messages on Android without a computer, we've discussed using Google Drive and SD card to backup and restore SMS messages. We've also discussed using text messages recovery apps and using SMS back & Restore.
Now, you don't have to worry about a thing and can get your deleted messages without any problem.
Frequently Asked Questions
How can I retrieve deleted text messages on my iPhone without a computer?
You have many possibilities for recovering lost texts from iPhone, like restoring from an iTunes backup, restoring from an iCloud backup, utilizing a data recovery application, etc. However, the only option to retrieve lost texts without a computer is to restore them from an iCloud backup.
Where do deleted texts go?
The Android operating system keeps text messages in the phone's memory, so you can't recover them if they're erased. You may, however, use the Play Store to download a text message backup application that will enable you to restore any lost text messages.
How can I restore deleted text messages from my Android Samsung?
Open your Samsung phone and find the Settings option. If you scroll down a little, click on the Cloud and Account button. Next, go to Samsung Cloud –> Messages –>Trash. Choose the SMS you want to restore and select the "Restore Now" button to retrieve it.