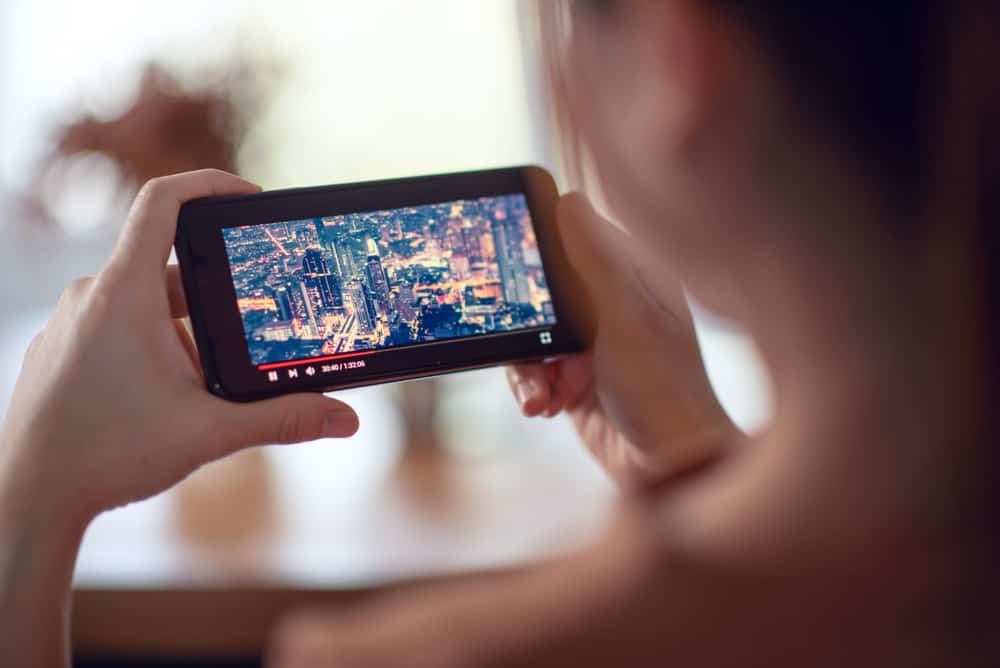 Android phones have always been famous for the tons of customizations they offer. Even budget devices are filled with exciting features enhancing the images and video editing capabilities. However, features like video rotation are unavailable natively on most Android devices. So, how do you rotate a video on an Android smartphone?
A video rotation tool must be built into your smartphone editor if you have the latest, high-end Android device. You can always utilize the Google Photos application if you cannot find the option. It allows you to rotate a video in any orientation and crop it according to your desired ratio.
The video rotation tool comes in handy when you capture a landscape orientation video, which turns out to be in portrait. You can easily rotate the video to change it in the right direction.
Rotating a video on an Android device is a straightforward process. We will mention all the detailed steps of video rotation below so you won't have to keep the wrong orientation video on your smartphone.
Installing Google Photos
Every smartphone comes pre-installed with the major Google applications like Gmail, Google Chrome, and Google Photos. Many smartphones even have Google Photos as their default Gallery app. However, if your smartphone doesn't have Google Photos, you can download it from Play Store.
Here's how you can download Google Photos on your device.
Launch Play Store.
Search for "Google Photos" in the search bar above.
Click "Install" to download Google Photos on your Android device.
There's no need to set the Photos application as your default image gallery. You can use it alongside your smartphone's existing UI gallery for editing your videos and pictures.
Using Google Photos for Video Rotation
Google Photos usually has access to all the photos and videos on your device if you have enabled auto-uploading to Google drive. But, if you don't want your data to be backed up by Google Photos, you can manually upload the video you want to rotate.
Open the default Gallery app on your Android device.
Open the video you want to rotate.
Click on the video thumbnail and tap the "Share" option.
Click on "Upload to Photos".
Now that your Google Photos has access to the video, you can easily change its orientation by following the below steps.
Launch the Google Photos app on your Android device.
Search and tap on the video you want to rotate.
Click "Edit" at the bottom of the video. Different editing options will appear.
Tap on "Crop", and you will see three icons on the bottom.
Click on the middle icon, which depicts a rotating frame.
The video will rotate 90 degrees every time you click the icon. Rotate it until you get your desired orientation.
Click on "Save Copy" to save the video on your device.
Now, you can delete the original copy from your device or keep both video versions on your smartphone.
The procedure described above is based on the latest version of Google Photos. The steps might be slightly different if you have a dated Android phone. However, the video rotating tool won't be too much hidden inside under the options.
Additional Video Rotation Methods
Instead of Google Photos, you can also use other third-party applications on the Play Store. Many useful apps, like Rotate Video FX, can easily change a video's orientation. However, these apps are not as simple and ad-free as Google Photos.
You can also check if your smartphone offers a video rotation tool or not. You must head to your Gallery app and select the video. Now, click "Edit" and see if a video rotation tool is available.
The Bottom Line
Rotating a video means changing its orientation from portrait to landscape or the other way around. A video rotation tool comes in handy for this purpose; however, many Android phones do not support video rotation natively.
If your smartphone doesn't come with a video rotation tool, you can use Google Photos or another third-party application to rotate a video by following the above steps. We have mentioned all the details in this article, so you won't have to face any difficulty in rotating a video using your Android smartphone.
Frequently Asked Questions
Is video rotation and mirroring the same?
No, they are different. Video rotation changes the orientation of the video from landscape to portrait or vice versa. However, mirroring a video won't alter the direction; it will simply flip the contents of a video.
Will enabling auto-rotate fix the orientation of a video?
Auto-rotate will change the orientation of the video only when you're viewing it. It will not save it in the correct direction. The orientation will change when you turn auto-rotate off.