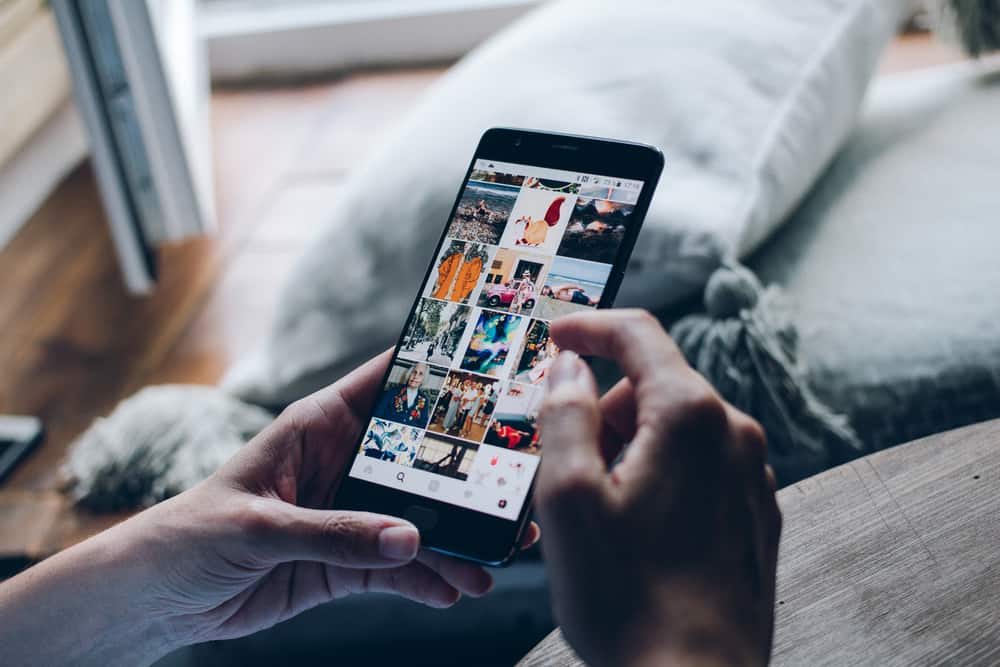 Instagram is one of the most popular social media apps in the world. People use it to upload different pictures from their daily lives. However, the app also lets you chat with users, where you can send text messages and share media files.
If you're trying to save a chat or an image on Instagram, your best option is to take a screenshot. However, you can also download media files by holding on to the image or video, tapping "More", and selecting "Save". 
Many people don't know how to save DMs on Instagram on Android. If you're one of them, continue reading below as we will teach you how.
How To Save DMs on Instagram on Android 
If you use Instagram a lot, chances are that you have a lot of conversations with people there. The direct message feature on Instagram lets you chat with other users, and you can send videos and images to them as well.
Now, there are times when you have to save the DMs on Instagram. You either need to save a text message or some media files. Nevertheless, you'll be glad to know that a few methods can help you do the job.
Take a Screenshot 
Taking a screenshot is the best way to save DMs on Instagram. This can help you quickly save something in your gallery. However, remember that screenshotting a text message will not let you edit the text in any way, as you will get it in an image form. Furthermore, the screenshot method should only be used for text messages or images. 
For those wondering, taking a screenshot on Android differs for every phone. Some phones let you take a screenshot by simultaneously pressing the lock button and the volume up or down button. There also exist phones that take screenshots whenever you swipe two or three fingers on the screen in a specific pattern. 
Save It Directly From the DM 
A lot of Android users don't know this, but Instagram can help you directly save an Instagram DM as well. This is, of course, only for media files. If you receive an image or a video in your chat and want to save it, you need to tap and hold onto it. 
Then, you need to select "More" and then tap on "Save". This will save the image or video to your phone's gallery. Keep in mind that for some phones, you might need to press the three vertical dots that can be found in the top right corner to save a media file.
Sometimes, the direct feature might not work due to a bug or glitch. In this case, you need to restart your phone. This is because a quick restart normally makes most bugs and glitches disappear. However, if the problem is consistent, try reinstalling the app. 
Use the Screen Recording Feature 
While a screenshot is used when you want to save something as an image, screen recording is for times when you want to either save a video or record the entire chat. This feature can also be found in almost every Android phone, and you can use it to save DMs on Instagram on Android. 
All you need to do is press the screen recording button, open or play whatever you want to record, and then press the screen recording button again to stop the recording. The recorded video will directly get saved to your gallery.
An important thing to remember is that plenty of third-party apps are available in the Google Play store that you can also use for screen recording. These apps can be used by users who don't have phones with a built-in screen recording feature. Most apps are free, but the paid ones offer better recording quality. 
Final Words 
This was everything you needed to know about saving DMs on Android on Instagram. Many methods can help you do the job, but each is meant for a different purpose. For instance, if you want to save text messages or an image, you should use the screenshot method. But when you need to save the entire chat or a video, you need to rely on the screen recording feature.
Frequently Asked Questions 
Will the other user get informed if I take a screenshot of the DM?
Unlike Snapchat, where users get informed whenever someone takes a screenshot of the chat, Instagram never informs the other user about this.
What is the best way to save a text message on Instagram?
Taking a screenshot of the text message or copying it directly to your phone's notes is the best way to save it.
What is the best way to save a video on Instagram?
You can save it to your gallery directly from Instagram or use the screen recording feature to record the entire video. 
Are third-party screen recording apps safe to use?
Yes, third-party screen recording apps are safe to use. However, before downloading an application from the Google Playstore, check its reviews first. You should download an application only if it has many good reviews from many users.