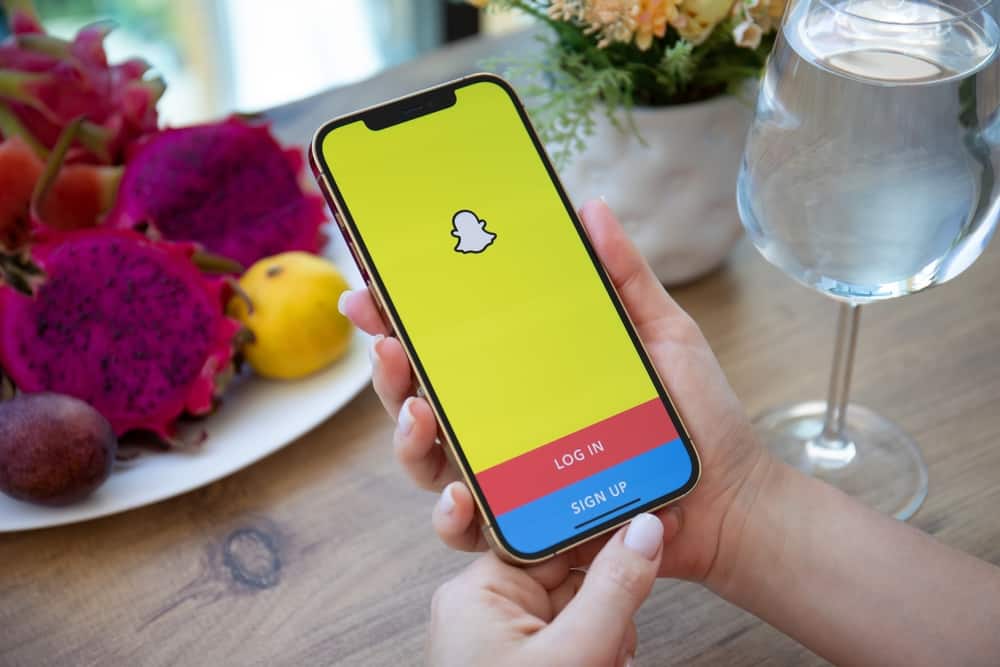 Snapchat is one of the most popular social media platforms, which started the trend of 24-hour stories. Sometimes you're really fascinated by someone else's Snapchat story and want to save it on your device. However, due to Snapchat's privacy policy, there isn't an option to save others' Snapchat stories. What can you do if you want to save a Snapchat story on your Android or iOS device?
The easiest method is to use the screen recorder on your device or install a screen recording application from the Play Store or the App Store. It will allow you to save someone's story without notifying them. You can also use the QuickTime recording on Mac to save a Snapchat story.
If you try to take a screenshot of another person's story, Snapchat will notify the other user, and you can get into trouble. This guide will enlist all the useful methods to download a Snapchat story directly on your device without letting the other user know.
Method #1: Using Your Device's Screen Recorder
Taking a screenshot on Snapchat, whether of the story or the chat, notifies the user about the action. However, the other user won't know if you record the screen. Screen recording is the most reliable method to save a story from Snapchat.
On Android
Most Android phones come with their own screen recording software. However, if your device doesn't support native screen recording, you can always opt for an application like AZ screen recorder.
Launch the screen recording software on your Android device. Do not start the recording here.
Launch Snapchat and open up the story you want to save.
Tap on the start button of your screen recording software to start the recording.
Once you've captured the whole story, turn off the screen recorder. The recording file will be saved to your device.
On iPhone
From iOS 11 onwards, Apple started adding the in-built screen recording feature for its smartphones. You can use it from the Control Center to save someone's story on your iPhone. Follow these steps if you don't see the option in your Control Center.
Launch the Settings app and head to the "Control Center" tab.
Click on "Customize Controls".
Tap the "+" beside the "Screen Recording" option to add it to your Control Center.
Now, you can start recording the Snapchat story.
Open Snapchat and head to the story you want to save.
Swipe open the Control Center and tap on the screen recording icon.
The recording will start after a three-second timer, and you can tap the screen recording icon again to stop the recording. The recording will be saved to your Photos app.
Method #2: Using Third-Party Applications
Google Playstore and even the App Store have many applications that allow users to save a Snapchat story. However, most of these applications are not secure, so they are quickly taken down by Google or Snapchat.
Snapchat has previously taken down some story-saving applications from the Play Store as they compromise their users' privacy. It doesn't recommend using these applications, so you should install them at your own risk.
Many apps like SnapCrack, SnapBox, and SnapSaver used to work fine, but they aren't available on the App Store or Play Store. If you find any of these applications in their respective stores, you can use them to save a Snapchat story.
Once you view the story, a download button for the story automatically shows up in these applications.
Method #3: Using Mac's QuickTime Player
If you have a Mac, you can use the QuickTime recording feature to save someone's story on your Mac. This method comes in handy when your phone is low on storage. The saved file can then be transferred to your iPhone seamlessly when needed.
Connect your Mac to your iOS device.
Open QuickTime on your Mac.
Tap on "New" from the top bar and select "New Movie Recording".
From the "Record" option, tap the arrow icon to access the source options.
Change the recording source to "iPhone".
Tap on the start button to begin recording.
Open the Snapchat story on your iPhone that you want to save.
To complete the recording, press the record button to save it on your Mac.
The Bottom Line
Snapchat stories are a fun way to share your moments with friends and family. However, Snapchat doesn't allow other users to natively save or download someone's Snapchat story. You can save a story using the screen recording feature on your Android phone or a third-party screen recording application.
For devices with iOS 11 and above, there is a built-in screen recorder that you can add to your control center. You can use it to save a Snapchat story on your iPhone. Moreover, the QuickTime feature on Mac can also be used for this purpose. We hope this article has cleared all your queries regarding saving someone's Snapchat story on your device.