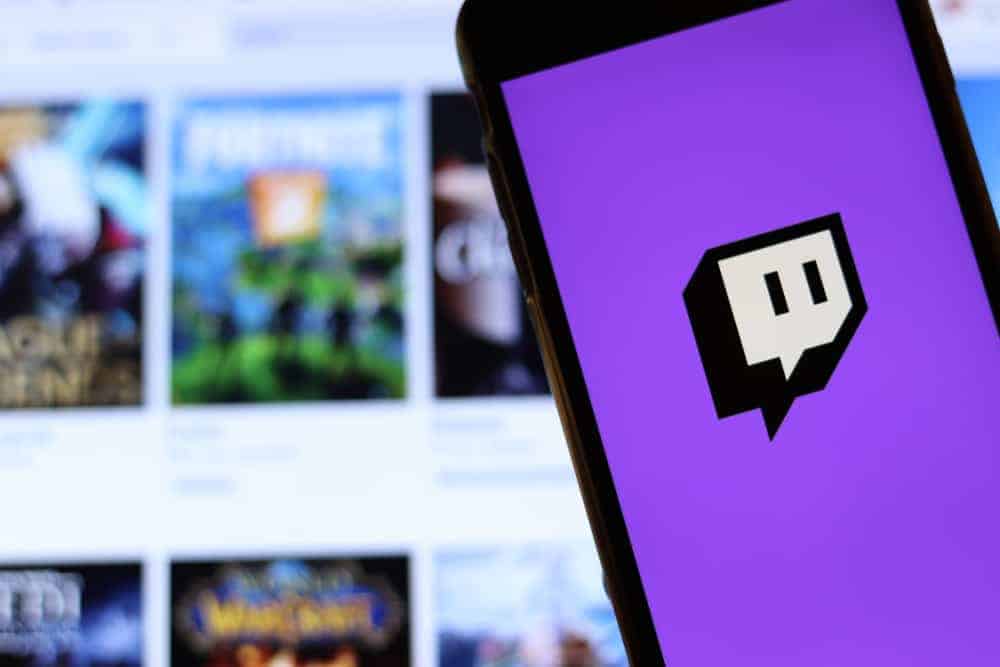 Twitch is one of the best video streaming platforms that's rapidly gaining momentum and competing with the likes of YouTube. According to a blog published on backlinko.com, Twitch has at least 140 million active monthly users so far. The outstanding user interface, streaming features, and much more make this platform a great place for all users to be.
Twitch's Video on Demand (VOD) feature is one of its most essential aspects. The VOD contributes significantly to enabling users to view streams that otherwise they might miss. So, if you missed a scheduled live stream but still wish to watch it, VOD makes it possible.
The best part is that it's easy to save streams as VOD on Twitch. However, some of us may be unsure how to go about it. Indeed, you most probably want to know how to do this, and that's why you're reading this post.
If so, then we've got the perfect solution for you. Below, find a quick guide on how to save streams on Twitch.
Two Easy Methods To Save Streams On Twitch
Method #1: Enable Automatic Saving
Twitch can save your streams automatically if you enable, manually, the option in your Video On Demand settings panel. These are the steps to follow:
Go to Twitch.com in your favorite browser; enter your username and password to log in to your Twitch account.
In the top-right corner of the screen, you'll see your avatar. So, click on it. A menu will appear; choose "Creator Dashboard." 
Now you should be on the main panel with the various settings of your account. Choose "Settings" on the left-hand side and the "Stream" from the dropdown menu. 
Navigate to the "VOD Settings" section and turn the "Store past broadcasts" switch on.
Having done that, Twitch will now store each live stream automatically in a VOD form. That's it!
Twitch doesn't save VODs saved permanently on its servers. Your VOD videos will be available for 14 days. You can upgrade your account to either Twitch Turbo or Prime Gaming, and the videos will be stored for up to 2 months.  
Method #2: Download Twitch Videos
You can also download Twitch videos and watch them later when you have time. You need a third-party app such as Twitch Leecher to do that. You can follow this link to download the software and get started. 
Twitch Leecher isn't available for Android and iOS systems. It's only for Windows PCs. 
Step #1: Download and Install Twitch Leecher
To start downloading videos, click on the "Download" option under each video on Twitch in the "Video Manager."
Hit the ".exe" file and choose "Run." Follow the on-screen instructions and complete the installation process. 
Step #2: Go to the Video You Wish to Download
Now navigate to the video you want to download on Twitch in your web browser. 
Right-click the video, and you'll see a menu pop up.
Choose "Copy Link" or "Copy Link Location," or even "Copy link address." Your browser may present different versions. But at the end of the day, you just need to copy the link to the video. 
Launch the Twitch Leecher app.
Click "Search." Next, choose the "URLs" option, and you'll see a large white textbox. 
Paste the video link you just copied above into this white textbox. 
Choose "Search" below
Click "Download" under the video to start downloading. 
The video will download to the specified location you've chosen above. 
You can customize the default download options for a download location, quality, downloaded filename, and even your video's start and end times. 
Find Your Saved VODs on Twitch
As mentioned, Twitch has a friendly user interface. However, it can still be challenging if you haven't familiarized yourself with the platform well enough. So, now that you enabled the "Store past broadcasts" option (Method #1 above) in your Twitch's Creator Dashboard, where do you find the VODs? Follow these steps:
Hit the avatar in the top-right of the screen and choose "Channel."
Choose "Videos" from the menu on the channel. Here, you'll view all the videos available on your channel. 
Final Thought
Saving streams on Twitch doesn't have to give you a headache. In our quick guide – how to save streams on Twitch above, we have described two simple methods. One is to enable automatic saving (Saves streams before they happen), and the other is to download videos. 
Both of these methods are effective. There may be other techniques out there. But we hope that you've got the help you wanted by using any of the above. Let's hear your thoughts in the comment section below. 
Frequently Asked Questions
How can I download Twitch VODs on my iPhone?
You can download Twitch VODs on iPhone by following these five easy steps:
1) Download the Shortcuts app.
2) Download the Loader shortcut.
3) Copy and paste the Twitch video stream link into the loader shortcut. You can also click the share option below your VOD to open it via the shortcut. 
The download should start right away once you do that. 
Can I download Twitch Videos on Android?
Yes. It's possible to download and enjoy Twitch videos on your Android device by following these steps:
1) Go to your Twitch VOD and copy the URL.
2) Paste that URL on 4Vid (You should have this app installed on your phone first) and choose "Download." You'll see the video open in a browser. 
3) From there, you can download it on your Android easily. 
Why am I unable to save streams on Twitch?
You can resolve this problem by changing your saving settings:
1) Go to the "Creator Dashboard." While there, click on "Home" at the top-left corner of your screen. 
2) Expand "Settings" and then choose "Stream." 
3) Scroll down to the "VOD Settings" section and switch on the "Store Past Broadcasts" option.