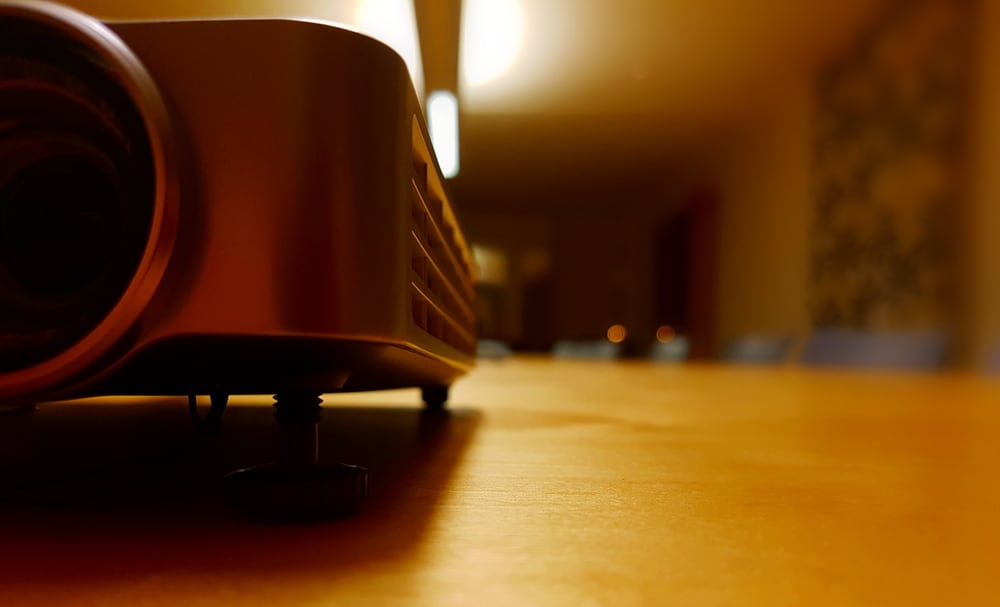 Sometimes, you need to do a presentation for work, and as you step into the presentation room, you realize you forgot your MacBook. The world begins to crash down before your eyes, and the smile you had on earlier has descended into a frown. But, turn that frown upside down, mister, because there is a solution. You can use your iPhone to connect directly to the projector as well.
As we have all moved into the world of mobile phones in our pocket iPhone has followed suit and made their iPhone compatible with presentation projects across the globe. However, there are some countries where iPhone is quite rare, so be aware that this might not work for everyone.
There are effectively two ways to connect your iPhone to a projector. In order to connect your iPhone to a projector, you can use WiFi or connect it directly to your phone using hardware and physical connections such as a projector cord. So do not worry, my friend; your presentation will be ready to go in seconds after following these easy steps.
How to Connect iPhone to a Projector Using a Cable
This is probably the easiest way to let your iPhone mirror an outside projector. Fort those of us that are a bit older or not as familiar with the technology. This is probably your best bet.
Lots of video projectors come with some sort of cable or port. However, you may be aware that this does not always mean that they are compatible with iPhone. As you probably know, Apple has a very specific port and hardware system. Therefore there are effectively two ways to connect your iPhone to the existing cables that your video projection system might have. They are:
Lightning to Digital VA Adapter
The digital VA port is pretty run-of-the-mill and is present with all projectors. You can buy an adapter that easily hooks up the VA port to your iPhone.
Lightning to Digital AVA Adapter
This allows your iPhone to connect to an HDMI cable which you will find to be a pretty common type of port.
Once you have purchased either one of these adapters, then the next step is to go ahead and connect it. Please make sure both adapters are set up correctly and do not have problems with them. Once you have done this, follow these steps to connect them to the ports.
Check the Cables: Make sure that there is nothing amiss in the cables. Check both ports to make sure there is no dust, debris, or anything else that may affect the potency of the cables.
Now go ahead and connect the cables to the ports. Next, you must ensure that the HDMI and VGA adapters are connected correctly and securely. You can do this by jiggling them around.
Connect the VGA or HMDI cable to the adapter. It should already be plugged into the projector.
Make sure both connections are secure.
Turn on the projector.
Make sure the projector input source says "Projector" on it.
Turn on your iPhone and go to the home screen
Tap on Settings and then tap on Control Center
Click on the Screen Mirroring Button. Now you should start to see the screen mirroring your iPhone.
Now you can screen mirror your iPhone to the projector. However, this is way too many cables and connections for some of us.
Do not worry, because there is also the option of setting up screen mirroring without any cables. You just need a Bluetooth or WiFi connection. There are two ways to set this up.
Use WiFi with a specific App.  
Use Airplay.
Use the Projector's App to Connect to WiFi
In the current market, many of the new projectors that have been released in the last ten or so years will most definitely have some sort of app option for connecting to WiFi. These projectors
Once you have connected both to the same WiFi network, you can complete the following steps:
Go to the Settings section of whatever projector you have, and this can vary by the projector.
Find the name of your iPhone.
Select the LAN button or whatever is the equivalent on your projector.
Use the projecting application on your iPhone.
Tap on the projector you want on the top of the screen that matches your projector.
If you can't find the projector name on the menu, you can use the IP address of your projector.
You have successfully connected your iPhone to your projector wirelessly.
Use AirPlay to connect your iPhone to your projector
Airplay is another method of connecting your iPhone to different instruments, including the projector. In some cases, this might be easier as depending on which WiFi service you are using, it can get tricky. To use airplay, follow these easy steps.
Open up the Control Center in Settings.
Find the "Screen Mirroring" button on your phone just as you did with the cable.
Find the device's name and click on it.
After you have completed this, you are good to go! Enjoy your projection experience.