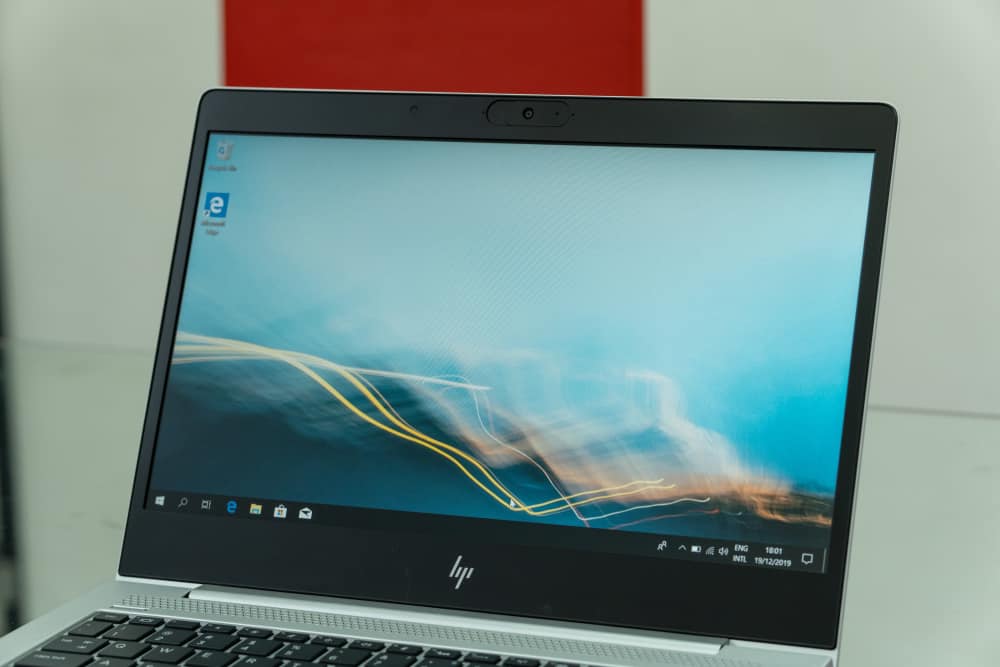 Screen recording is vital, especially in this day when technology is a significant part of our lives. 
If you happen to be using an HP laptop powered by Windows 10 and above, screen recording is as easy as it gets as you can use the inbuilt laptop features to perform the task. 
Alternatively, you can download third-party apps to help you if you need more advanced features than the inbuilt ones can offer. 
Read on to find out more about how to go about screen recording your content. 
Overview of Screen Recording on an HP Laptop
Screen recording is helpful to many professionals in different fields. It's not every time you want to grab your phone and record what is happening on your HP laptop screen.
A few instances where screen recording is essential:
Recording videos playing on a youtube screen that cannot be downloaded straight from the source.
Teaching workshops, courses, online hacks, etc.
Recording your gaming videos.
Saving disappearing content that cannot be shared from their source. 
Screen recording on an HP laptop
As mentioned above, screen recording is helpful to a vast demographic. The avenue you decide to take in your screen recording endeavor depends on the features you are looking to get, the picture quality, editing tools, etc. Below are a few options to choose from: 
Method #1: Using Wondershare Demo Creator
Several applications on the internet are created for the sole purpose of helping you screen record on your PC, and Wondershare Demo creator is one of them. It's relatively easy to use and will allow you to create high-quality video content.
The application is available for free download on their official website; however, you can download the paid version if you need advanced editing tools. 
Step #1: Download the App
Download Wondershare DemoCreator from the official website. Once the download and installation are complete, you will receive a prompt to accept or deny the terms and conditions. You need to accept the terms and conditions for the app to function properly. 
Step #2: Start the App
Familiarize yourself with all the features to know whether the app will be enough for your needs. 
Step #3: Customize Your Settings
Click on the "Start a new recording project" icon located on the home screen of this app. Afterward, it will require you to customize the features you need to facilitate the recording, such as a microphone, frame rate control, screen size, camera quality, etc. 
You will be prompted to select the screen or window that you want to screen record. After that, click on the giant red button written "REC" on the side of the dialogue box, and you are ready to go. 
Step #4: Record and Edit
Suppose you wish to pause or resume the recording, press F9, whereas if you wish to stop, press F10. Whenever you stop the recording, the site will ask you to verify that you want to stop. If you verify that you want to, the recording will be automatically saved, and you will be transferred to a different window with editing features.
Step #5: Share and Save
After finishing up editing, click on the save video icon so the site can save the changes you have just made. After that, you can export or share the video with other people. All you need to do is press the share button, and you will be provided with different avenues that you can share the video, e.g., email, google docs, etc. 
Method #2: Using PowerPoint
Contrary to popular opinion, you don't need a complex third-party application to screen record. You can easily use the apps already installed on your computer, such as MS PowerPoint. 
Powerpoint has a free screen recorder for all HP computers that run on Windows 10 and other subsequent operating systems. 
Step #1: Open PowerPoint
First off, ensure that your PowerPoint is up to date. If there are no pending updates, return to the search bar and key in MS PowerPoint to launch it. 
Step #2: Select Your Preferred Features
Locate the "Insert" icon on the toolbar, then click on it. Follow up by clicking the "Screen Record" icon. Afterward, you will want to select the "Audio" icon on the same toolbar if at all you want audio while also choosing whether or not you want a mouse on display to help you point towards what you're screen recording. 
Step #3: Select the Recording Area
Do this by dragging and dropping an edge of the cropping tool and selecting the width of the screen recording that you would want. 
There will be a prompt asking you to select the area you want to record. Next, drag and drop one edge of the cropping tool to set the custom recording area. Everything in the outline of your chosen width will be recorded. 
Step #4: Start Recording
Start recording whenever you're ready by clicking the enormous red icon labeled "Start Recording" on the top right of the screen. When you are done, save the video by clicking on "File" followed by "Save" the video. 
Remember, Powerpoint doesn't have advanced editing tools if you intend to edit the video.
Conclusion 
There are several ways to screen record on an HP laptop; most people will find more than enough features on the inbuilt screen recorder in MS PowerPoint. However, consider installing a third-party app if you need complex editing features and outstanding picture quality. 
Frequently Asked Questions 
Can I use the in-built screen recorder on an HP to screen record?
Yes, you can. However, it depends on the complexity of what you are recording and the editing features you will need. Most in-built screen recording tools only facilitate basic editing and recording.
Do all HP laptops allow screen recording?
Yes, they do. All you have to do is ensure that your laptop is equipped with Windows 10 or any subsequent versions.