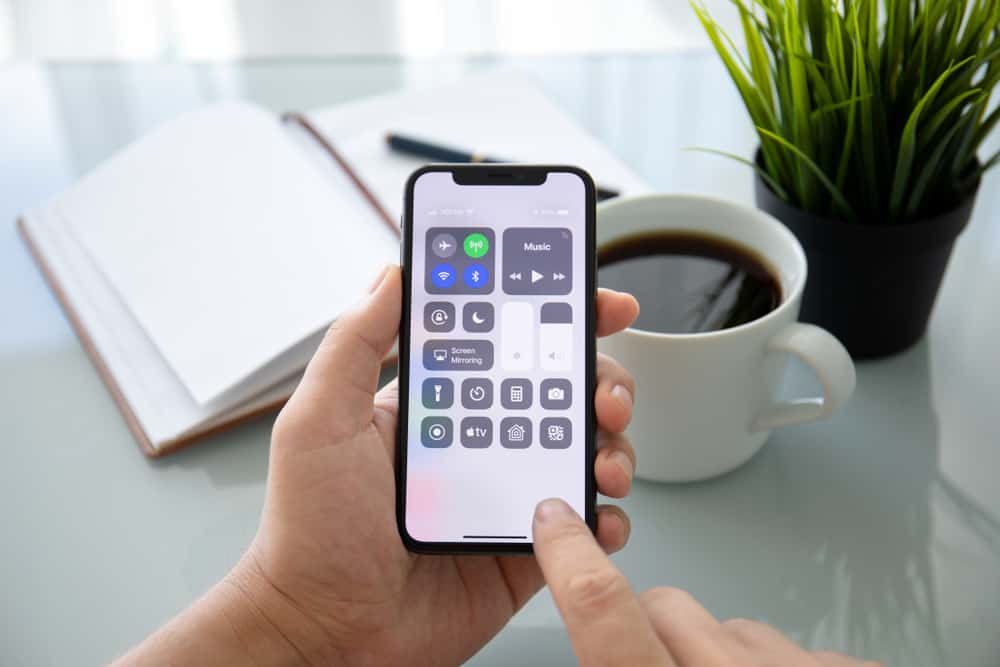 Almost everyone on Earth who has used a smartphone has used a screenshot to send to a contact. Traditionally this has been the easy, hassle-free way to say more than you can in pictures than text.
However, screenshotting is limited in what it can do in today's world. Today, the market loves video and motion; think of the popularity of Tiktok with the younger generation. If a picture is worth 1000 words, then a video or a screen recording is definitely worth 100,000 words!
However, the question then remains how exactly to do this. In this guide, we will give you all of the easy steps you need to know to set up the screen recording feature on your iPhone.
Use the Built-in System
All iPhone models that are OSX11 or later will have a built-in option to record the screen on your iPhone. Apple has obviously realized the demand, so they have luckily made it very easy to do. Use these steps in order to set up your screen recording in-house.
How to Set it Up?
Obviously, in order to use the feature, you need to set it up. So use these easy steps to set up your screen-recording on your iPhone.
Go to the Control Center menu. Do this by swiping down from the top right-hand corner. For many of you, this will be like second nature.
Make sure you see the Screen Recording button. The classic recording icon has a circle and red dot in the middle. If you don't see it, go to the Customize Controls option in your Control Center. Look for the More Controls option, and you should see it there.
Once you have seen it, tap the green "+" symbol next to the icon.
You can also now remove it from your Control Center at any time by doing the reverse. Tap the (-) sign to let it lie dormant in its place of rest.
How to Use it?
Now that you have set up your screen recorder and have it safely installed, it's time to use it! These are the steps you will need to use in order to do that.
Use the swipe-down method to access your control panel. There you will find the screen record button that you set up earlier.
Click the button and start recording!
You will be notified of a 3-second countdown. If you have an inappropriate item on your phone screen, now is the time to delete that as fast as you can!!
Touch the screen and leave your control panel. Now you are recording everything on your iPhone, both video and audio.
When you are ready to stop recording, tap the red bar or clock at the top of your screen, and voila! You now have a successful recording of your iPhone screen.
Finding and Editing your Screen Recording
Let's say that you recorded what you want, but there are some edits you need to make. Let's discuss the easy way to find and open the file and edit the content.
If you've ever taken a photo on your iPhone before, then you know about the "Camera Roll" feature in your Photos app. Once you see the video in "Camera Roll," go ahead and open it up.
Touch the "Edit Button" on the bottom right-hand corner of the screen.
Now you will see how it is possible to edit your video. First, you can "trim" the video by searching for the visual timeline of the video. Anyone who has edited a video on any platform knows what I'm talking about!
Dragging the arrow next to the play button right will trim the video. Once that happens, it should turn yellow. Next, move the same arrow to the left in order to end the trimming.
You can use filters and some of the other features available with iPhone photos to further change your screen recording.
Now you have a customized screen recording on your iPhone that you can send to anyone without having to use additional apps.
Download an application to Let you Screen Record.
Maybe you don't really want to use the in-house iPhone system, or your phone is slightly older, so it doesn't work the same way.
If this is the case, you will be happy to know that there are many apps that you can use to screen record your iPhone. Here are our top 3.
Screen Recorder – Livestream
This app might be the best available application for screen recording. It has the most options for those of us who are either constantly recording in a professional sense or live streaming. In addition, its editing section provides a wealth of options and features that you typically don't see with a video editor. This includes many different filters, AI-induced image editing, and even a watermark to protect your IP.
Reaction Cam
Reaction Cam is the recorder of choice for those who want to film their reactions to videos. It records videos from YouTube, Vimeo, Tiktok, and other popular video platforms. Pretty much any web page or application will let you record and film your reaction simultaneously.
Screen Recorder Pro
Some of us are looking for the crème de la crème of professional screen recording, and Screen Recorder Pro is perfect for this. If you work for an agency and need your quality to be top-notch, then screen recorder is the app for you. You are able to use stickers and different images through the annotation tool live. Perfect for giving a professional presentation about the London housing market, for example. It has a multitude of different writing, editing, and filter features that will genuinely blow your mind.
And there you have it, both the in-house and out-house solutions for recording the screen on your iPhone. Warning, screen-recording and sending cool shots to your friends can be addictive! Please proceed with caution!