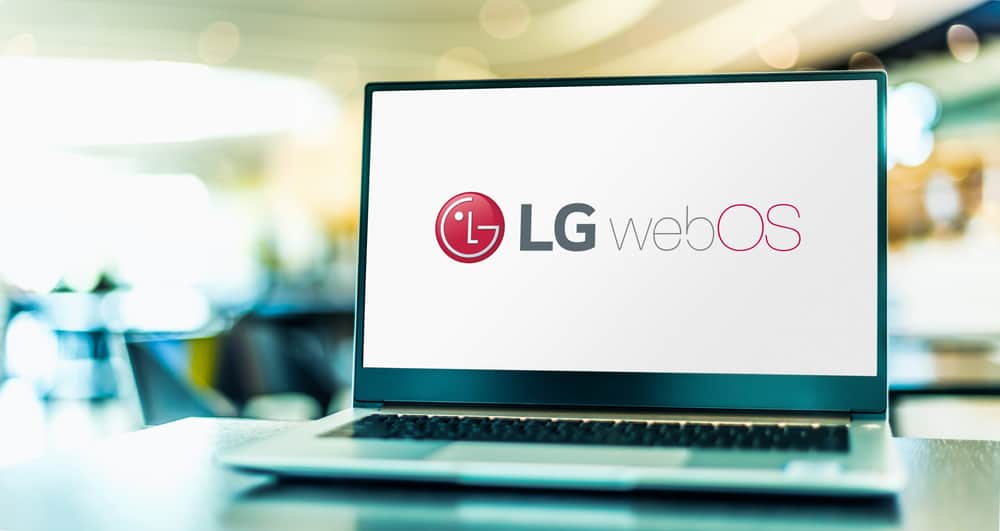 Decided to take a trip down memory lane with your family on the big screen? Want to screen share some important documents with your colleagues in the meeting room?
Luckily, an LG TV makes screen sharing easy! With its screen share option, you can display content from your phone to the TV screen. If you've never done that before and are confused about what to do, here's everything you need to know!
How To Screen Share From Your Device on LG TV
The exact steps to screen sharing on an LG TV depend on your device. For instance, the process for sharing your Android phone's screen is a little different from the process of sharing your iPhone screen.
How To Screen Share Android Smartphone to LG TV
You can screen share from Android using cable, Wi-Fi, and Bluetooth.
Method #1: Sharing Using Cable
You can screen share to a compatible LG TV via a Micro HDMI/HDMI cable. Just make sure that your phone, LG TV model, and cable support MHL or some other SlimPort alternative.
Once you get that out of the way, here's what you need to do:
Check the HDMI port at the back of your TV to see if it has an MHL logo.
If the port doesn't support MHL or you're using a SlimPort device, you will need a third-party adapter.
Both options might require a converter to convert the video from your smartphone to the LG TV.
Buy an MHL-compatible HDMI-to-MicroUSB cable to connect your TV and phone.
Method #2: Sharing Using Wi-Fi
There are multiple ways to share the screen using Wi-Fi. Just make sure the TV and your phone are connected to the same Wi-Fi.
Using built-in content sharing technologies
Most LG phones come with screen share technology. If you have a phone with Android 4.0 or later, it might have the screen share option. 
Go to "Share and connect" in the Settings. 
Then choose Screen Share and select mirror screen or screen sharing. 
Your screen will now be shared.
If your phone doesn't have the screen sharing feature, don't worry. There are other ways to share your screen.
Using the LG Screen Share app
For this method, if you don't have a wireless or wired network, you will need to connect both your devices using Wi-Fi Direct. You will also need to download the LG Screen Share app.
Once that's done, here's what you need to do:
Launch the app on your phone.
Simply follow the prompts you see on your screen to connect your phone and TV.
And you're done!
Using DLNA players
To screen share on LG TV using DLNA players, you should have a DLNA-certified phone and a DLNA player from your Google Play Store. Then, here's what you need to do:
Launch the app on your phone.
Follow the prompts you see on your phone and add your LG TV.
Play the file you want to share.
DLNA stands for Digital Living Network Alliance and allows you to share photos, music, and videos from your certified smartphone to your compatible TV over a wireless network.
Screencast or Miracast
If your device runs on Android 4.2 or later, you should have the Miracast feature. It can have multiple names like share and connect screen sharing or wireless display.
Your LG TV should have a Miracast receiver feature, but if it doesn't, then you'll need to buy a third-party Miracast dongle. Once you have that, here's what you should do:
Go to Settings and then choose the appropriate screen sharing option.
Select the share screen option, and your TV should get the signals,
Miracast works like wireless HDMI and allows you to duplicate your phone's content to the TV.
Method #3: Share Using Bluetooth
Sharing the screen using Bluetooth can reduce the quality of sound and screen resolution, and it only supports smaller files. You will need to download third-party apps available online to share using Bluetooth.
How To Screen Share iPhone Screen to LG TV
If you want to share your iPhone screen with your LG TV, you can use Chromecast. Here's what you need to do:
Connect your Chromecast to your TV and download the Google Home app to connect your phone to your wireless network.
Once it finishes installing, you will see the Chromecast icon.
Tap on it and select the device you want to cast to.
Chromecast is developed by Google and allows you to cast content from your phone to your TV wirelessly. You can send pictures, audio, and video from supported apps using Chromecast.
Conclusion
You now know how to screen share on LG TV. Whether you have an iPhone or an Android phone, you can easily share content from small to big screens. And if one method doesn't work, you can always try out the others!