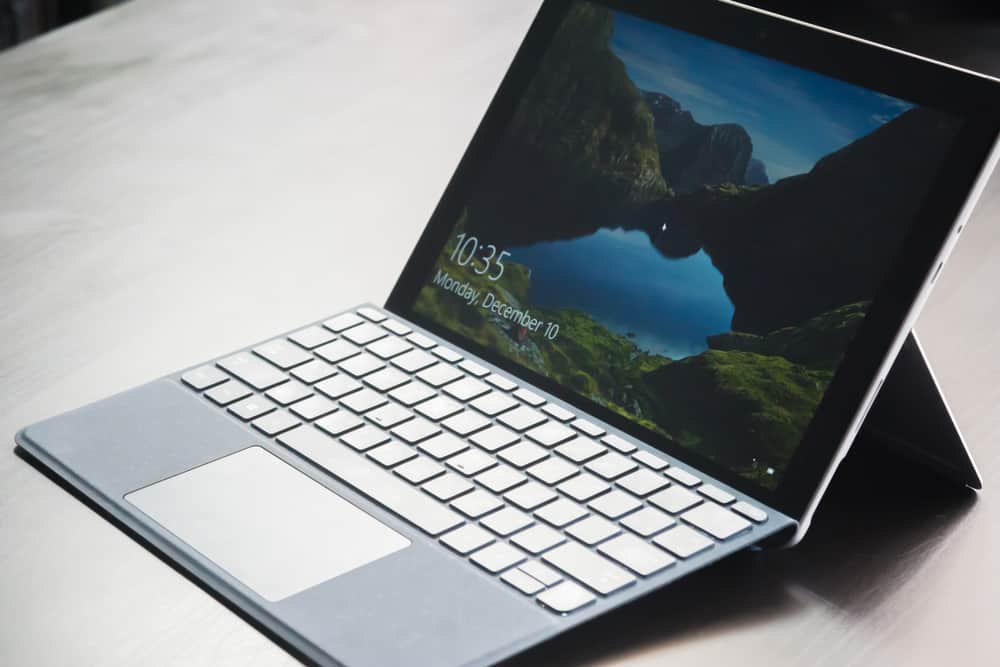 Windows Surface laptops have long dominated the market due to their great build quality and focus on user experience overall. With that said, taking a screenshot is of paramount importance to many, especially if you tend to take screen captures in professional settings.
Here are all the ways you can take a screenshot on a Windows Surface laptop.
• Using the Snipping Tool.
• Using the Print Screen shortcut.
• Using a third-party shortcut application.
In this article, we'll go over exactly how you can take screenshots on a Windows Surface laptop, alongside the pros and cons of every method. 
Method #1: Using the Snipping Tool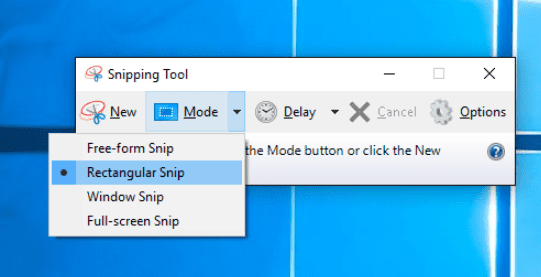 The Snipping Tool is an application on all Windows devices by default, and the Surface lineup is no exception. The primary advantage of using the Snipping Tool is having more granular control over your screenshot, allowing you to crop and edit it in the tool.
Here's how you can use the Snipping Tool to take screenshots on a Windows Surface laptop.
Tap on the Windows icon or press the Windows key on your detachable keyboard.
Search for "Snipping Tool". You can also open "Snip & Sketch", which has the same purpose, by pressing Windows + Shift + S.
Select "New" and make a border around the area you wish to capture.
You can now either save the image as a particular file format or edit it according to your liking.
If you aren't in the mood to use your keyboard, you can head to the Notification Center at the bottom right of your screen, tap on it, and then tap "Snip & Sketch" to take a screenshot on your Windows Surface laptop. 
Method #2: Using Print Screen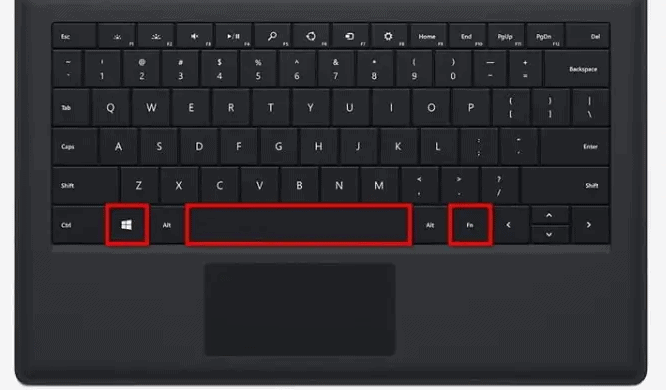 Print Screen remains the defacto standard to quickly take a screenshot of your entire screen. The only caveat is that you cannot edit or crop an image using the function. Instead, you'll need to rely on an editor (like Paint).
However, if you just want a quick snippet of your entire screen, the Print Screen button remains the most convenient. Here's how you can use it.
When you wish to capture your screen, press the PrtScn button on your keyboard. This screenshot is then copied to your clipboard.
You can now paste this screenshot using Ctrl + V in any image editor/website that allows images.
The chances are that you have your function keys activated. Press the Fn button on your keyboard and try using the shortcut again.
If you have a OneDrive account, these screenshots can automatically be backed up to your local storage, given that you use the Print Screen shortcut to take them. To do so, head to your OneDrive settings and check the "Automatically save screenshots as I capture to OneDrive" option.
After doing so, all your Print Screens, whether you are pasting them somewhere or not, will automatically be uploaded to your OneDrive. If you wish to disable this option, follow the same steps, but uncheck the feature instead this time.
Method #3: Using a Third-Party Screenshot Tool
A Windows Surface laptop is a Windows machine. Therefore, it has all the features and options we've been accustomed to over the years for taking screenshots. 
So, if you don't want to use OneDrive as a cloud storage solution but still want the flexibility of cropping and editing your screenshots while also having them automatically uploaded – third-party screenshot tools are great alternatives. 
Here's a quick list of free screenshot tools we recommend for screen captures on Windows Surface laptops.
Gyazo (Great for screen captures).
Droplr (Great for video recording).
Lightshot (Multi-platform tool that has its merits).
All these tools share a similar pattern; you take a screenshot, edit it, and then automatically upload it to the cloud. You can then share the link with any of your friends or peers, and they'll be able to instantly access and download the screenshot through their web browser.
While not an integrated solution, using a third-party tool allows for the greatest versatility among the three options, and the initial pain of setting it up is well worth it if you tend to take a lot of screenshots and are in the mood for a more refined experience.
Conclusion
Taking a screenshot on your Windows Surface laptop is the same as on any touch-based Windows laptop/tablet. In essence, the methods are quite simple. However, we recommend using a third-party application to make the most of your screen-capturing experience.