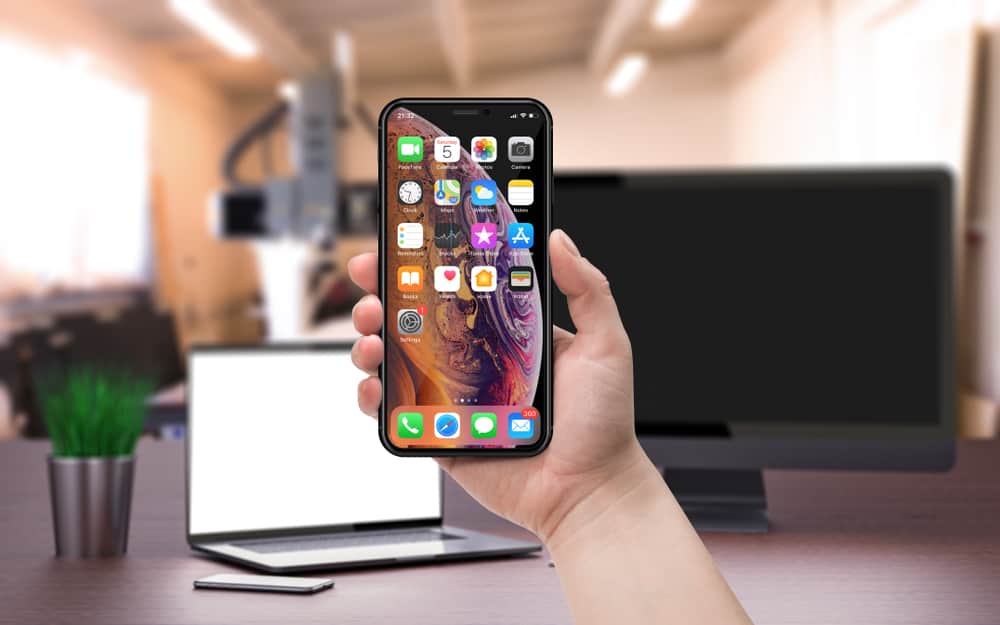 You might have noticed or not, but Apple has made it surprisingly handy to take screenshots and save them on your phone. You can easily take a screenshot of a text, a social media post, or a meeting schedule and share it with your friends via email or on social media platforms like Facebook, Twitter, Instagram, and more. 
Whatever the purpose, we take screenshots on our devices regularly. So much so that Apple added an album of Screenshots in the default photos of iOS. Fortunately, it's an easy process, and you don't have to install an app to take screenshots.
Hold the side button and volume up button simultaneously. Release both buttons rapidly. A thumbnail appears on the bottom left corner of the phone. Click the thumbnail to open it. The screenshot will appear.
Here is the detailed step-by-step tutorial on how to screenshot on iPhone. Let's get into it.
How To Screenshot on iPhone
Taking a screenshot is simply pressing two buttons simultaneously, depending on the model of iPhone you are using. Before the release of the iPhone X, taking a screenshot of previous generations was the same. It is still the most convenient method to save your pictures, messages, and information. You'll master it even after the first try. Let's discuss the various techniques to screenshot on iPhone one by one.
Method #1: How To Screenshot on iPhone Using Face ID
Newer iPhone models such as iPhones 13,12,11, X, XR, and XS use face IDs and don't have a Home button, so taking a screenshot is slightly different from the older versions. Following are the steps to screenshot on an iPhone with a face ID.
Ensure that your screen displays the content you want to take a screenshot of.
Press the Power button on the phone's right side and the Volume Up button on the left side at the same time.
You'll see a screen flash in front of you, and a screenshot appears in the bottom-left corner of your device.
You don't need to press both buttons for a long time because it's only a quick "press and release" process. If you hold for a bit longer, it will allow you to switch off your device or trigger the emergency SOS system that spontaneously calls for help. It requires a little practice to get the timings just right.
Using the side buttons on the newer models makes it relatively easy to get a screenshot right as you only have to press the sides of your iPhone with one hand, compared to the older devices having home buttons and using the two fingers at once.
Method #2: How to ScreenShot on iPhone Using a Home Button
Suppose you are an iPhone 8/8 Plus, 7/7 Plus, 6/6 Plus, or an iPhone5 user, the iPhones have home buttons. The process is almost identical to the face ID ones, but the controls are slightly different. Have a look at the steps.
Select the image you are going to take a screenshot of.
Place a finger at the Home button.
Place another finger on the Volume Up button on the right side.
Press both the buttons together, and you'll see a flash on the screen.
You won't see a thumbnail preview on the screen for these versions. Instead, the image saves in the Camera Roll automatically.
Method #3: How to ScreenShot on iPhone Without Pressing Buttons
Some of you may find pressing two buttons simultaneously tricky, so don't lose heart; we have a solution for this too. Think about using the AssistiveTouch, an iOS feature that presents various substitute options to avoid pressing the buttons or performing swiping gestures. Let's discuss how to enable AssistiveTouch to take a screenshot.
Open the Settings on your device and click on "Accessibility".
Tap "Touch" and click "AssitiveTouch".
Turn the feature on by clicking on the top of the screen.
The AssitiveTouch opens on your device, resembling a series of concentric circles. 
Choose "Double" then select "Screenshot". It ensures that you have to double-tap whenever taking the screenshots.
Open the image to take a screenshot. Tap on AssistiveTouch, and the screenshot saves in your Camera Roll.
Conclusion
In this blog, you have gone through various methods of taking a screenshot on an iPhone. Taking screenshots is a relatively simple process that saves time and energy.  It makes sharing the moments with your loved ones and essential analytical data with your colleagues more convenient. 
Frequently Asked Questions
How do iPhone screenshots save?
Simultaneously press and release the side and Volume Up buttons on an iPhone with Face ID. On an iPhone with a Home button, simultaneously press and release the Home button and the side button or Sleep/Wake button (depending on your model).
How do you screenshot on your iPhone without a volume button?
You can also use a shortcut to avoid tapping through menus for a speedy way to take a screenshot. Select the Double-Tap option on the main AssistiveTouch menu and set it to Screenshot. Then, quickly tap twice or press and hold the AssistiveTouch button to take a screenshot.
How do you screenshot on iPhone without losing quality?
Go to your Control Panel and check your display settings to get a screenshot with high resolution. Increase the display resolution to solve your problem.
How do I take a scrolling screenshot?
Open the screen you are capturing and hold the Volume Down and Power buttons to capture the screenshot. A prompt will appear shortly to let you know that the image saves successfully.
How do you take the best screenshot?
1. Add text and arrows. Adding text and arrows to your screenshots can make them more engaging.
2. Resize screenshots correctly.
3. Panoramic capture.
4. Document a process step-by-step.
5. Blur out sensitive information.