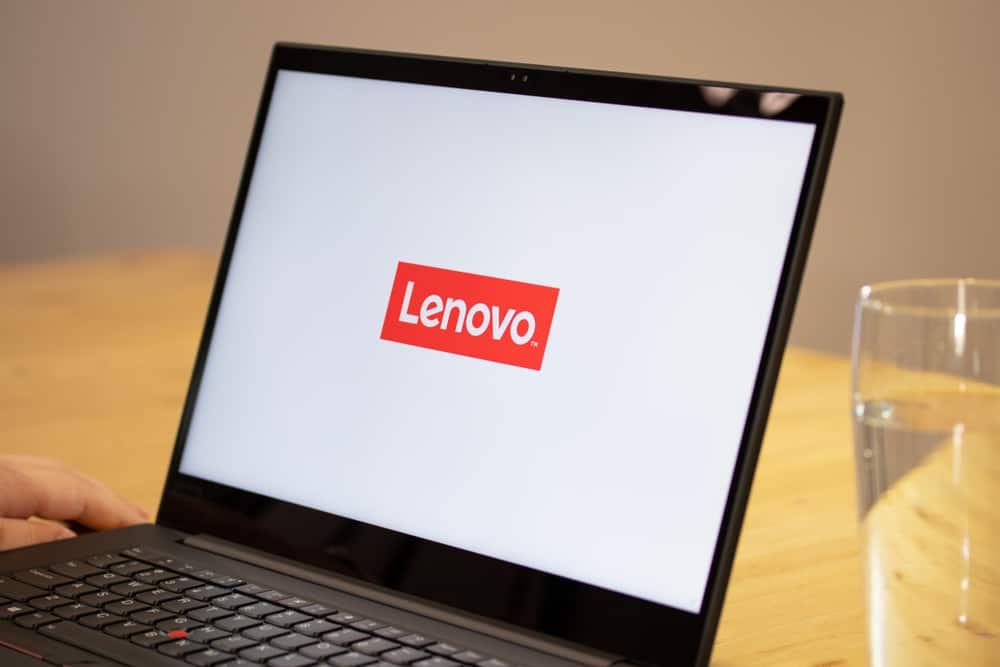 Lenovo is one of the world's biggest electronics manufacturers, making a wide range of gadgets from smartphones to tablets and computers. The Lenovo laptops – ThinkPad, Chromebook Duet, and Yoga – are top-rated because of their exceptional features, efficiency, and superb build quality. 
If you own a Lenovo laptop, one issue you're undoubtedly going to face is how to take a screenshot on this computer. This screenshot feature is especially vital as it helps you save frames of your favorite movie or TV show or a web page to refer to in the future. Let's go ahead and see how you can go about taking a screenshot on your Lenovo laptop.  
Ways You Can Take a Screenshot on Your Lenovo Laptop
There are many ways you can take a screenshot on your Lenovo computer, and your method will differ from one Lenovo model to another or depending on your Windows model. Here are the different techniques for taking a screenshot on your Lenovo laptop.
Method #1: Use the Windows Screenshot Feature
If your Lenovo laptop is running on the Windows OS, you're in luck, as you can take advantage of its screenshot feature. This saves you the hassle of investing in a third-party program, thereby allowing you to keep your hard-earned money. This method is also safe, fast, and won't require extra resources to operate. 
There are two kinds of screenshots you can take from the in-built Windows screenshot tool.
Press the Windows Key and PrtSc Button
The screenshot taken using this method gets saved automatically to your Lenovo computer. Below are the steps you should follow.
Press the "PrtSc" key and Windows key simultaneously to capture a screenshot of the entire screen. 
A dimming animation will pop up on your laptop's screen, indicating that the image has been saved. 
To see the screenshot, go to This PC > Local Disk C > Users (Your Name) > Pictures > Screenshots. 
Press the PrtSc Key 
If you want first to edit the screenshot of your laptop's whole screen, this technique is the one for you. Despite being a slower method, it's still trendy. Here are the steps you need to follow.
Press PrtSc to copy the whole screen onto the clipboard.
Click the Windows key to pull up your applications, then launch Paint by typing it in the search bar.
Paste the screenshot onto the program through the Ctrl + V command.
Save the screenshot by pressing Ctrl + S simultaneously.     
This method is ideal if your Lenovo laptop isn't running on Windows OS, and its functionalities might be somewhat different. 
Method #2: Use a Snipping Tool
Windows 10 version 1809 and newer usually come installed with a screenshot utility called Snipping Tool, which you can use to capture screenshots. Using this feature, you can take screenshots of an open window, a free-form area, or the whole screen. Below are the steps to follow when using the snipping tool to capture screenshots.
Go to your keyboard and click Shift + Windows + S simultaneously to prompt the toolbar to pop up on your laptop's screen. 
Choose the tool you wish to use. There are three choices – rectangular lets you take rectangular-shaped screenshots, fullscreen allows you to capture a screenshot of the whole screen, and freeform captures based on whatever shape you draw.
Click and drag the cursor of your mouse to choose the specific area of your laptop screen you'd wish to capture a screenshot. After that, release the mouse button. 
To save this custom screenshot, go to the pop-up window and press the "Save Snip" icon.
Method #3: Use Snagit
Another practical way of capturing screenshots on your Lenovo laptop is by using the recording or capturing app known as Snagit. Below are the steps to follow.
Download and install the Snagit app on your Lenovo laptop. This app is available for both macOS and Windows operating systems. 
Create an account if you're using this app for the first time and log in. You get a free trial if you're using this program for the first time.
Look for the "Capture" button on the program's screen. 
Press this button and click and drag the mouse button to select the area you want to take a screenshot. 
Once you're through, grab this screenshot by clicking the camera icon. 
You may then edit the screenshot through Snagit's customization tools.
Press Ctrl + S to save the image.
Summary
You can easily capture a screenshot using your Lenovo laptop, and the various processes are straightforward. Because the process differs from one laptop manufacturer to another, this guide sought to simplify things by outlining steps to follow if you have a Lenovo laptop. 
If you didn't know the steps to follow to take a screenshot on your Lenovo laptop, this guide has detailed every helpful detail you need to know. With this in mind, you can quickly start to capture screenshots without breaking a sweat.
Frequently Asked Questions
Why is my Lenovo laptop not taking a screenshot?
Your Lenovo laptop might not be taking a screenshot due to several reasons. This might be happening because your laptop's software has malfunctioned or isn't enabled. Another reason your Lenovo laptop isn't taking a screenshot might be a mapping issue of the screenshot key to a different function, such as the mute key. You can resolve this issue by going to your keyboard and pressing the Print Screen to see whether it'll take a screenshot. Inspect your keyboard settings or the screenshot software if it still fails to work.
Where are screenshots on my PC saved?
There's no one answer to this question because where the screenshots get saved will vary depending on your Lenovo laptop's operating system. If you're running Windows 10 on your Lenovo laptop, screenshots will, by default, be saved in the "Picture" folder.