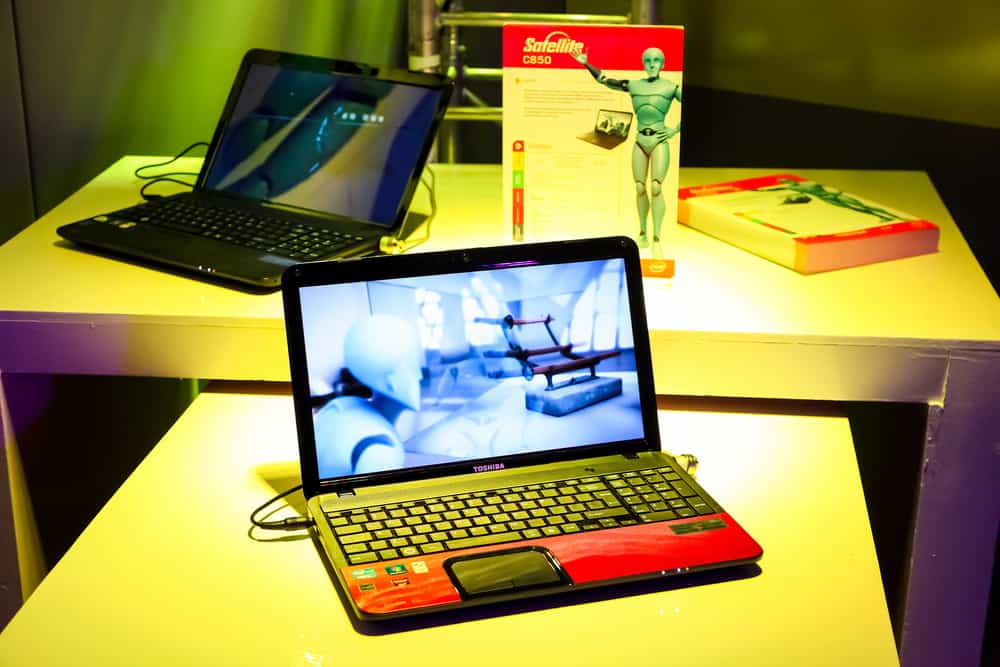 Screenshots are as crucial for laptop users as they are for Android users. There are various reasons why you might want to screenshot your laptop screen. Sometimes we take a screenshot to save a crucial moment. Other times, people might take a screenshot to share their saved screen. 
There are three different ways for Toshiba laptop users to take a screenshot. These include keyboard shortcuts, the Paint application, the Snipping Tool application, or a screen recorder. While all three methods provide the desired result, there are different reasons to pick one over the other. 
It is essential to understand the differences in each of the three methods. Some methods, such as using a screen recorder, allow you to choose the location of your saved screenshots. However, if you take a screenshot with the keyboard shortcut, it is saved to a default folder. 
In this article, we will learn in detail about all three methods of taking a screenshot so you can pick the one that works best for your individual needs.
How To Take a Screenshot on Toshiba Laptop
Method #1: Use Keyboard Shortcuts
The most widespread method to take a screenshot on a Toshiba Laptop is to use this keyboard combination: the Windows logo key + PrtSc. This method captures the entire screen of your laptop. 
Here is how you can take a screenshot using the keyboard shortcut:
Open the desired screen on your Toshiba laptop.
Simply press Windows logo key + PrtSc together, and you are done.
You can find your saved screenshots in this location: C:\Users\'UserName'\Pictures\Screenshots
Method #2: Use a Screen Recorder
Another popular method of taking a screenshot is by using a screen recorder. There is no lack of screen recorders that can do a perfect job on your Toshiba laptop. One excellent option is the popular software Snagit. Other options include Tinytake or PassFab Screen Recorder, and many more. You can find tons of alternatives just by looking them up.
To take a screenshot of your laptop screen using Snagit, just follow as mentioned below:
Firstly, download Snagit and install it on your Toshiba laptop.
Once you are ready to capture your screen, click the "Capture" button.
Use your cursor to select the screen area you want to capture.
Click the "Camera" button if you are ready to save your screenshot.
If you would like to make any edits to the captured shot, you can do so easily in Snagit's editor.
Lastly, save your screenshot to a folder of your choice, and you are done.
Method #3: Use Window Applications
There are two built-in applications on your Toshiba laptop that you can use to capture an active window: Snipping Tool and Paint.
Option #1: Using the Snipping Tool
You can use the Snipping Tool to select a certain area of your screen that you wish to capture. You can do it by following the method below:
Go to the Start Menu and look up "Snipping Tool". 
Open the Snipping Tool application and select the scissor icon to start.
Use your cursor to select the active window area that you want to save.
Once you have selected it, you will see it in your application. If it is not as you like, you can simply re-do it.
Save it as a .png file in your desired location.
Option #2: Using Paint
The final method of taking a screenshot on your Toshiba laptop is via the Paint tool. While the technique is pretty convenient, the final result from this method is often blurry, especially when resized.
Here's how you can use the Paint tool to take a screenshot:
Like before, go to the Start Menu and search for the Paint application.
Click PrtSc on the active window you wish to capture, and the screenshot will be saved to your clipboard.
Paste the screenshot into Paint. This can be done by Ctrl+V on the keyboard.
You can crop the image or resize it until it is perfect for your needs.
Once you press Ctrl+S and save the screenshot, you're all done.
Conclusion
As we can see from the above article, there are several ways to take a screenshot on your Toshiba laptop, including keyboard shortcuts, Windows applications, and screen recording software.
The easiest way of taking a screenshot is by using the keyboard shortcut. However, if you wish to select where your final image will be saved or edit it before saving, you can use the other techniques. 
Try the given methods for yourself and take screenshots on your Toshiba laptop without further stress. 
Frequently Asked Questions
Where can I find the "PrtSc" button on my laptop?
The "PrtSc" button is an abbreviation of Print Screen, and you can find it on the top right side of your keyboard.
Which is a better option: Snipping Tool or Paint?
Snipping Tool is better for quality screenshots because images edited in Paint often lose quality.