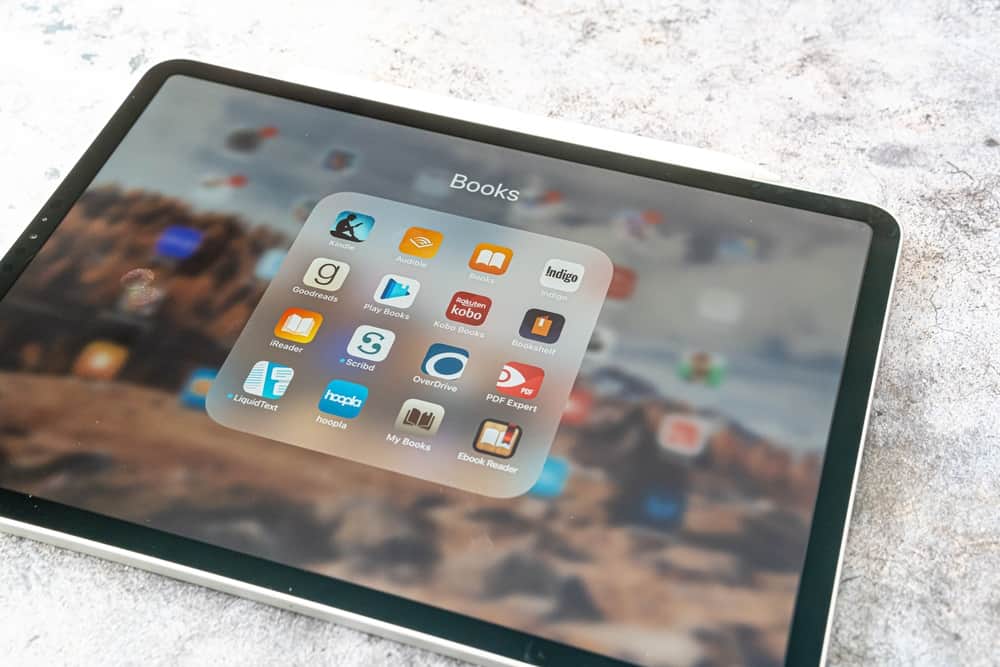 Searching for anything in a PDF is very easy when using a computer. And it's made even simpler with keyboard shortcuts – you just need to present Ctrl + F (or Command + F on a Mac), and a search bar will show up where you can enter the text you want to search for in the PDF. However, things get a little tricky when you use an iPad to search for specific phrases or words in a PDF.
To search a PDF on an iPad, open the PDF and tap on the search icon on the top. This will open up a search bar. Enter the text you want to search and click enter. All the instances of that text in the PDF will be highlighted along with the number of times they occur.  
New to iPad and can't figure out how to search a PDF? Read on as we walk you through the steps.
Why Are PDFs Important?
PDFs are a very powerful tool and can really change and optimize your workflow, which, in turn, helps to save time, effort, and energy. They allow you to do a number of things – you can digitally sign contracts very quickly, extract all the important information (especially if you're studying for exams), and even create contracts and forms very easily.
Plus, with remote work, there has been less and less paperwork and an increase in the use of PDFs. This is why it's important to be able to navigate through a PDF, even if you're using it on an iPad.
How To Search a PDF on iPad
While you can't use a simple keyboard shortcut on the iPad, searching a PDF on an iPad is still relatively easy. You just need to follow these steps:
Open the PDF you want to search. You can either go to "Files" on your iPad and tap on the PDF to open it directly or open the PDF files with the Books app.
Once the PDF opens up, you need to tap on the search icon. This will be the magnifying glass icon on the top right of the screen.
Once you tap on it, a text box will open up on top of your keyboard. Type in the text you want to search and tap "Enter." The app will highlight all instances of the searched text, and you can jump to the next (or previous) instance by tapping on the arrows you see beside the search box.
Summary
Sometimes, it can be very hard to find the specific section or topic you're looking for in a PDF simply by scrolling through it, especially if it is very long. But now you know how to search a PDF on an iPad. So the next time you want to find a specific word or phrase, make sure to follow the steps given above!
Frequently Asked Questions
Is it possible to search a PDF on an iPhone?
Yes, it's possible to search a PDF on the iPhone. You have to follow the same steps – open the PDF, tap on the magnifying glass icon, type the text in the search bar, and tap enter. All the instances of the text you search will now be highlighted.
How can you search a webpage using Chrome on the iPad?
If you want to find a specific phrase or word on the webpage, here's what you need to do:
1) Launch the Chrome application and navigate to the webpage you want to search.
2) Tap on "More" and then tap on "Find in Page."
3) You will now see a text box to enter the text you want to search for. Type it in, and you will see matching words highlighted in orange and yellow.
4) Once you find the text instance you're looking for, tap on "Done."