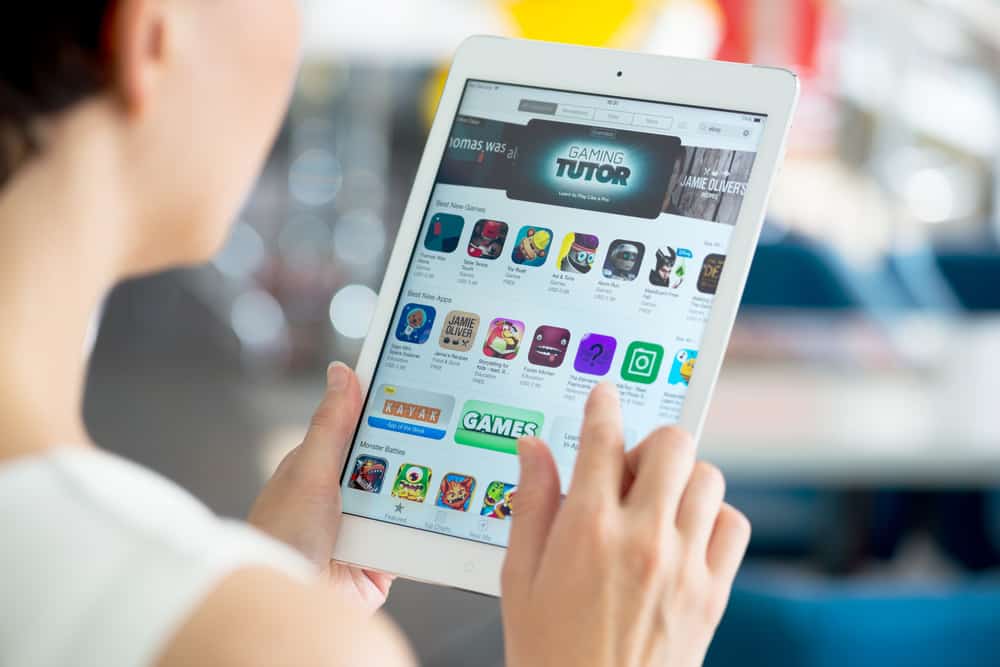 Don't like scrolling along with the long list of apps on your iPad every time you're after a particular one? Well, then the good news is shortening the search procedure is straightforward. I know finding an app on an iPad isn't that challenging. But seeking an efficient alternative sounds justified for someone with a crowded app dock.
There are several ways to search for iPad apps. Employing the Spotlight Search feature can be a good idea. If you want it to be more convenient, you'll love some help from Siri.
Keep reading; Once you're done with the session, you'll know exactly how to trace the desired app most efficiently.
How To Search for Apps on iPad: The Most Efficient Ways
As already mentioned, finding an app you need at any particular moment on your iPad is never hefty. You can always head over to your dock, walk across all the available apps and locate the one you're after. But what if the list of apps sitting on your iPad is pretty long? What if you're less likely to spend minutes just scrolling your way? The answer is simple, and that's precisely what I plan to uncover here. Stay tuned!
While there are many ways to search for apps on iPad, when we consider the efficiency factor, the number drops down to two. Let's learn about both of them and understand how they can improve the productivity of your usage.
Search for Apps on iPad Using Siri
Have you ever heard of Siri? If not, you should, as it can help you reduce the lengthy process of finding an app on your iPad. For those who don't know, Siri makes you look at Apple's personal assistant. It is a technology that employs the voice recognition feature. The same is powered by artificial intelligence for seamless performance.
The entire working mechanism of Siri is structured in a manner that allows the software to respond to users' spoken questions. You can heavily benefit from the overall functionality in many ways, but for now, we're solely concerned with locating desired apps. Here is how.
Boot up your iPad.
Hover over to the device's home button until it activates Siri.
Use your voice command to say something like, "Hey Siri, open [name of the app you're after]."
Wait as your iPad launches the app.
If you're looking to open offloaded apps using Siri, I'm afraid you'll fail. To make that happen, you'll need to reinstall all those apps first.
Search for Apps on iPad Using Spotlight Search
If you're one of those who don't like summoning Siri every now or then, the Spotlight Search feature is something to look at. It is convenient and super easy to use. One cool thing about the Spotlight Search feature is that when you search for an app that isn't installed on your system, the utility flawlessly navigates to the App Store and lets you download the app from there.
Boot up your iPad.
Swipe down from anywhere as you're on the home screen to activate the Spotlight Search utility; it will display the last 5 apps you've opened and a dedicated search bar. Avoid swiping from the top edge of the home screen; doing so will launch the Notification Center or the Control Center.
Input the search term related to the app you're after. You may also dictate a search by tapping the microphone icon in the search bar. As you continue to type, the tool will load some suggestions.
Tap the app icon once it appears on your screen.
The Spotlight Search feature isn't limited to finding and launching apps. You can utilize the same for searching for other content on your iPad. You can explore songs, movies, and more using the Spotlight Search feature.
Wrapping Up
If you've reached this point after dedicating your time to reading, you already know the art of searching for apps on the iPad. Do you still find it challenging? I hope you can now seamlessly locate desired apps on your iPad.