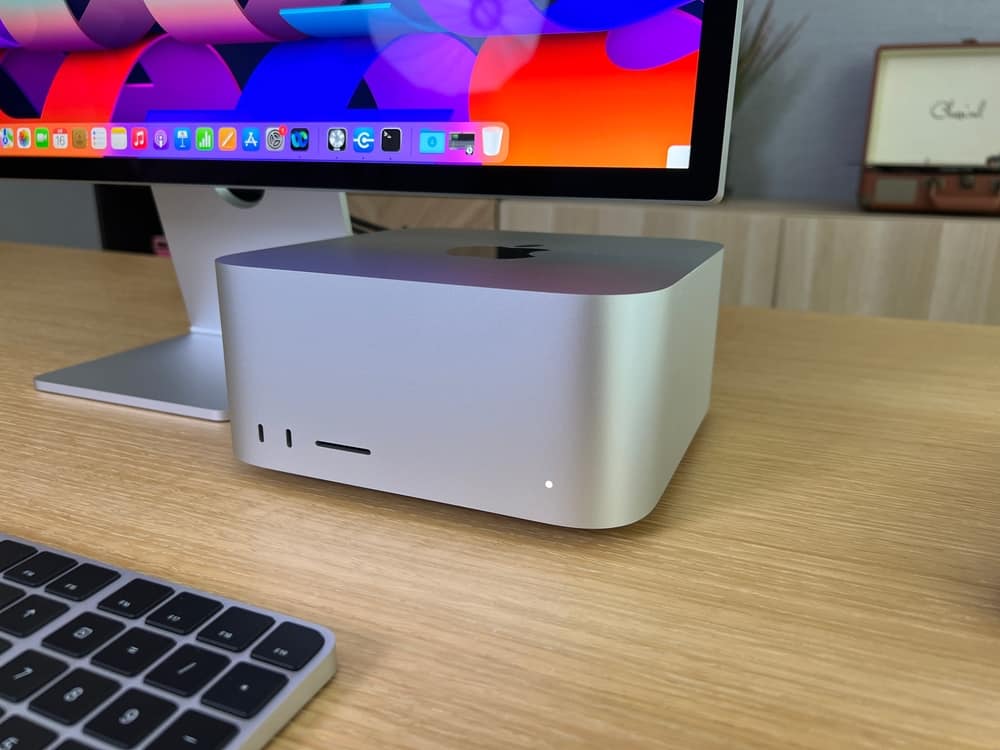 Is your Mac performance slowing or degrading? The state of the Mac CPU is one of the most critical variables impacting the performance. Keeping an eye on it helps you fix minor problems and optimize your battery life. Checking the CPU usage on Mac is easy and lets you avoid crashing, freezing, and overcoming performance hurdles. 
It is possible to see the CPU usage on Mac PC by accessing the Activity Monitor app through Spotlight or the Dock. Navigate to "Go" > "Utilities" > "Activity Monitor" and select the "CPU" tab to check individual program usage, total load, and a usage graph over time.
Are you in the middle of a severe performance slump on Mac and don't know why this is happening? However, if you can check your Mac's CPU utilization, you can find the solution. 
Therefore, we have written a comprehensive guide on seeing CPU usage on Mac to enable you to track and improve its performance.
Reasons Behind Your Mac's Poor Performance
Mac computers are faster than many other choices available and are the dominant platform used by the developers. One of the finest aspects of macOS is its stability. But there might be situations where your Mac could be running a bit slow. 
Some of the causes behind Mac's sluggish performance are as follows:
If there is not enough space on your hard drive, your computer may run slower than usual.
Background applications use system resources and memory even when they are not used.
Loads of junk files are present in the storage.
A program consumes excessive RAM and other resources, causing the rest of your apps to perform slowly.
Viruses can slow down your Mac significantly and make it difficult to use.
Checking CPU Usage on Mac
Apple products is great, but they can sometimes be a little rigid in performance with many tabs open or running much resource-intensive software. However, with the help of a few utilities, you can improve and optimize your Mac.
Our step-by-step instructions will help you use Mac flawlessly without any crashes or performance instability. 
So without any delay, here are the two methods for seeing CPU usage on Mac.
Method #1: Checking Mac's CPU Usage on Activity Monitor
Activity Monitor is a built-in application on Mac that allows you to monitor CPU usage, memory, and storage. The app shows you which processes run on your system and how much CPU they consume. To check CPU usage on it, follow these steps:
Open Activity Monitor by searching it on Spotlight or navigating to "Go" > "Utilities" > "Activity Monitor".
Once it is opened, select the "CPU" tab on the top of the window.
On the bottom, you can see the overall CPU load split into three categories: System, User, and Idle.
To see each app's CPU consumption, check the %CPU column. 
If there is any program with excessive usage, you can close it with the Task Manager.

Double-click on the %CPU column to sort the programs by highest CPU use.
Method #2: Checking CPU Usage Live on Dock
To avoid the hustle of opening Activity Monitor every time to see the CPU usage on a Mac, you can quickly check the real-time status right on the Dock. To do so, follow these steps:
Open Activity Monitor.
Now click on the red circle in the upper left corner of the windows to close it.
Next, right-click on the Activity Monitor icon on the Dock.
Select "Dock" icon > "Show CPU Usage" from the menu.
Now you can see the CPU status on the Dock of your Mac.

Closing An App on Activity Monitor
If an app is consuming excessive CPU usage and has frozen or become unresponsive, you can quickly close it by using Activity Monitor in the following way:
Open Activity Monitor.
Navigate to the "CPU" tab.
Now select the app you want to close.
Next, click on the Stop Button (X) in the window's top-left corner.
Finally, choose either "Quit" or "Force Quit" to close the app.

The option Quit is similar to closing the app properly, while Force Quit closes an app immediately and forcefully. Use the second option when an app becomes unresponsive.
Summary
In this guide on how to see CPU usage on Mac, we have discussed the reasons for the slow performance of a Mac PC and explained two methods to monitor its CPU usage. Moreover, we have also described the method to close an app if it is a highly consuming CPU or gets unresponsive. We hope you can now monitor your Mac CPU and other resources usage to preserve its quality performance.