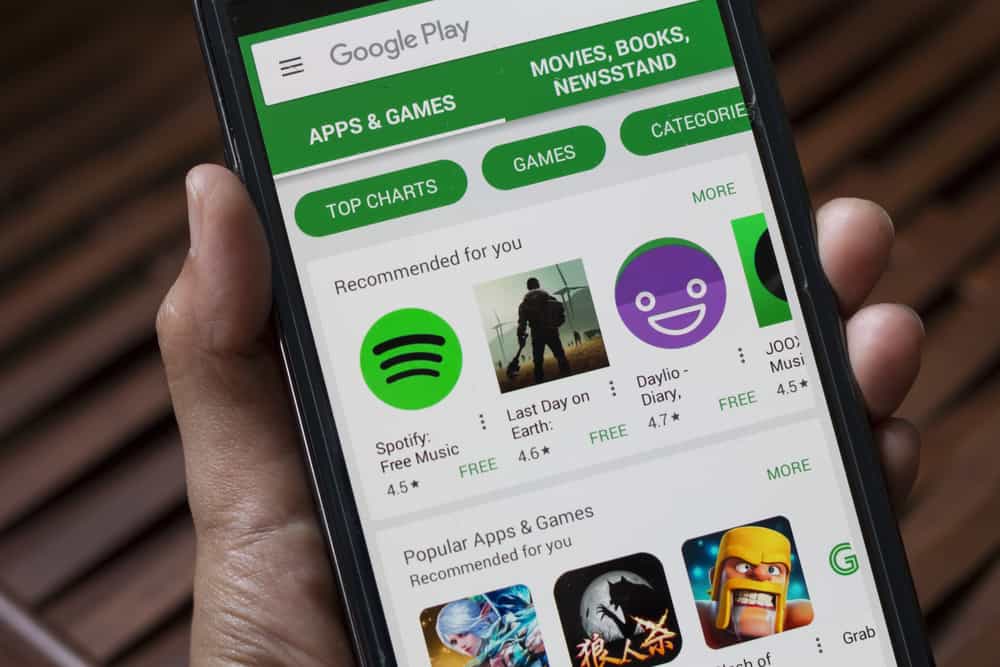 Today, cell phones feature different apps for various purposes. So, the issues with them are also diverse and problematic. The one you might be facing is the inability to locate older downloaded applications.
You can see previously downloaded apps by going to the Google Play Store and tapping on the "My Apps & Games" section. If you are an iOS user, you can visit the App Store or use 3D Touch to access the apps.
Although being unable to locate older or deleted apps can be troublesome, you can still find them on your phone. This step-to-step guide explores why you need to see them and how to trace them on your Android or iOS device.
What Makes You Look for Previously Downloaded Apps?
There can be multiple reasons you feel like locating and viewing your app download history. You may want to uninstall the app to download a new version or wish to uninstall the one that's not in use.
Also, if someone else is using your device, you may want to see what they have downloaded. Another possible reason can be to free up storage space on your device.
Seeing Previously Downloaded Apps
Finding the applications you have downloaded in the past is not as complicated as it sounds, and you don't have to be tech-savvy to trace them. Our step-to-step guide will help you through the entire process on Android and iOS devices.
So without any further ado, here are the methods for how to see previously downloaded apps on your device.
Method #1: Seeing Previously Downloaded Apps on Android
You never lose an app, even after uninstalling it on an Android device. There is always an option to reinstall it as Google Play Store keeps track of your entire download history. To do this, follow these steps.
Step #1: Open Google Play Store
First of all, find the Google Play Store on your device's home screen and tap on the icon to open it. You will see the main page in front of you.
Step #2: Sign In on the Play Store
If you are looking for an app you installed previously; you can do so with the email address you used at that time. For this, tap on your Play Store profile picture and tap on the arrow pointing downwards next to the email address.
Here, you will see an option to "Add an Account;" select this option.
Step #3: Go to My Apps & Games
Next, head back to the Play Store main screen, look at the top-left side of your Android device screen and tap on the three-line option.
Now, tap on "My Apps & Games" to see the apps installed on your Android phone. This tab will have four sections – Updates, Installed, Library, and Share.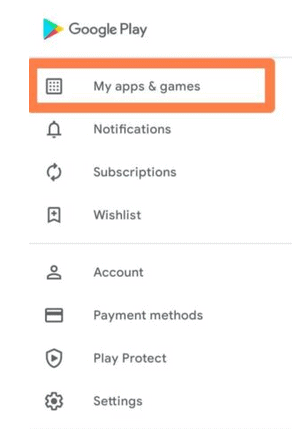 Step #4: Open the Library Section
To find the previously installed apps, go to the "Library" section. To install any of these applications, simply click the "Install" button.

Method #2: Seeing Previously Downloaded Apps on iOS Device
Finding the apps you have installed in the past on your iOS device is quite simple. To do this, you can use App Store in the following way.
Step #1: Go to App Store Profile
First, locate the App Store icon on your iPhone or iPad and go to your profile by clicking on the profile icon in the top right corner of the screen.
Step #2: Select Your Apps
Next, tap on the "Purchased" option to see the "All" and "Not on this Device" options. To find all the apps on your iOS device, click on the "All" tab. However, if you want to see only the applications that you have uninstalled previously, visit the "Not on this device" section.
You can also find your family members' apps by visiting the "My Purchases" part.
Step #3: View and Install Apps
To reinstall any deleted apps, tap on the cloud icon next to them. Swipe left, and tap "Hide" if you want to remove an application from the list.
You can also type the name of the app you are looking for in the search bar to locate it. This will significantly reduce your time and effort. Also, Make sure that you don't change the settings in your App Store to find the older apps.
Using 3D Touch in iOS
3D Touch is an option that allows iOS users to access the required options immediately. Initially introduced in the iPhone 6s, this feature is now available in iPhone 7, 7 Plus, 8, 8 Plus, X, XS, and XS Max.
To see the apps you have downloaded in the past, locate the App Store icon on your home screen. Now, long-press it till a window appears. Next, click on the "Purchased" option to view the list of your previously installed apps.
Summary
In this guide about finding previously downloaded apps, we have discussed two different methods to locate your apps on Android and iOS phones. We've also discussed using the 3D Touch feature to view and install older apps on your iOS devices.
Hopefully, we have answered the question you are looking for and you have reinstalled the old apps for now. Keep enjoying them and keep downloading more exciting applications in the future.
Frequently Asked Questions
Why are some apps not visible in my phone library?
You can see all the applications on the library that you have installed using an e-mail address. However, if you have changed the e-mail address, you may not see the apps.
Can I find which games were stored earlier on my phone?
Yes, it's possible to trace the previously installed games on your device. For this, go to your profile from the top-right corner of the screen and tap the "Manage Apps & Device" option. Now, you can see the installed games on your device. Next, click on the installed button and choose the "Not Installed" option to locate the previous games.