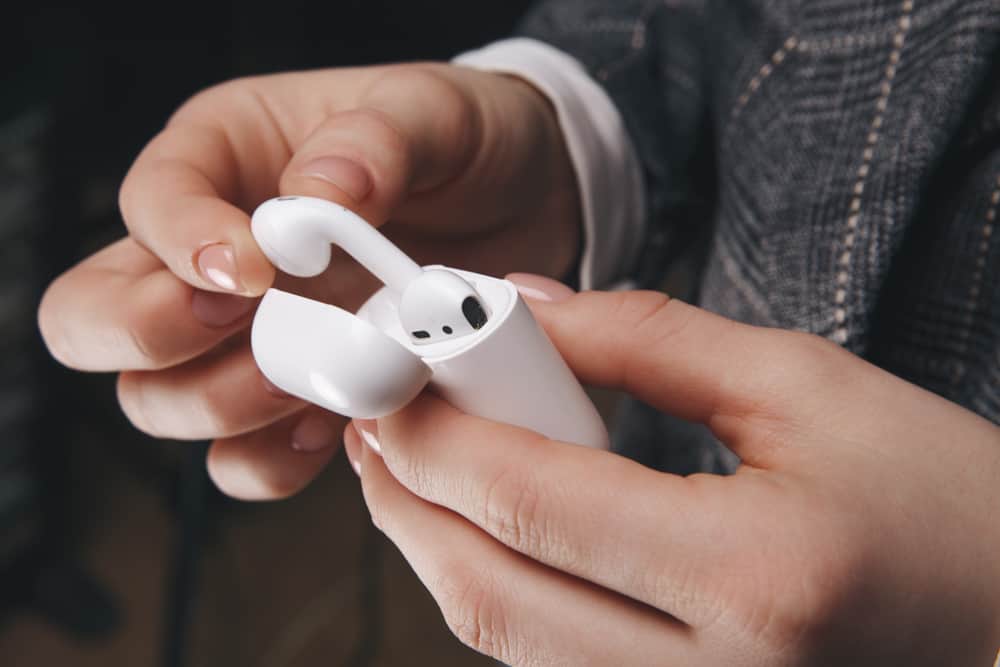 Gadgets receive updates every year; there might be old or unused AirPods around your house after some time. Such gadgets represent unclaimed cash, and several platforms are willing to buy your AirPods. Therefore, you must figure out how to sell your AirPods and get the most value.
You can sell your AirPods after cleaning them and removing them from your iCloud account. This can either be to an individual or a reseller. You can list the AirPods for sale on different marketplaces such as Facebook, eBay, and LetGo.
Your AirPods will die after some years because they are powered by lithium-ion batteries that degrade over time. Retailers are aware, and not many places will purchase used and old AirPods.
Ways of Selling AirPods
Below are the different ways through which you can sell AirPods.
List Them on Amazon
You can sell your AirPods by listing them on Amazon. The multinational company will buy your perfect or cracked AirPods that either power or do not power on. Amazon will pay you the same price for the different models.
Its trade-in program works just like its retail store. After listing your AirPods, the company makes an offer, and if you accept it, it provides a free shipping label.
If you want to trade in your AirPods in person, there are different locations where you can take the AirPods.
Sell to 9to5
9to5 will pay you slightly more if you have the latest model of AirPods. The company pays more if you have a perfect pair of AirPods with a charging cord and block.
You can still sell them your AirPods even if they are dirty and have low volume. However, 9to5 will not buy your AirPods if they are cracked and do not power on.
Sell to BuyBackElectronics
You can get the best value for your AirPods if they are flawless by selling to BuyBackElectronics. However, your AirPods will not make the cut if they indicate signs of heavy use.
You can sell your AirPods at a higher price if they are functional and free of significant flaws. The pay is higher if your AirPods are in absolute mint condition and have a case.
You get the best price if you have a sealed box with a wireless or wired case.
Sell on eBay
eBay is one of the most popular platforms for selling used devices online. Unsurprisingly, most people sell their AirPods and buy others on the site.
The site features many potential buyers, and you can hold an auction to get more money for your AirPods.
It is an excellent place to secure a fair price for your AirPods, but it can take a lot of effort to list and monitor your devices.
After listing your AirPods, you get seller protection and can schedule your payments.
Schedule a Pickup by Backflip Professionals
You can sell your AirPods and other consumer products on the Backflip platform. The AirPods are inspected, and after approval, your payment is disbursed.
You can earn additional money when you ship fast or share with friends and family. The platform provides the necessary assistance to send your AirPods out of your door.
Inform Friends
You can turn to your friends to buy your AirPods or help you look for a buyer. Chances are that your friends might be interested in buying your AirPods.
It will help if you know how many people are selling them. Getting a good idea will help you get the most value for money.  
When you sell to your friends, you keep the profit margin to yourself instead of helping other reselling platforms make money.
Clean the AirPods Before Selling
It would be best to clean your AirPods before you sell them. This is because not even your friends or resellers would want crusty and sticky AirPods.
You will need a cotton swab, lint-free cloth, paper clip, and toothbrush to clean your AirPods well.
You can clean your AirPods and case by wiping them using a lint-free cloth. Use the cotton swab to remove any materials stuck to the edges of the case.
You can use a toothpick to carefully scoop any earwax stuck at the opening of the AirPods. It would be best if you were cautious to avoid breaking the mesh. Use a cotton swab to clean the mesh of the headphone opening and a toothbrush to help clean out any remaining debris.
It would be best not to use water or liquid solutions when cleaning your AirPods. Some models are not water-resistant, and exposure to any liquid might cause damage that can lower their resale value.
Therefore, when you clean your AirPods well before selling, the odds of selling will be in your favor.
Conclusion
You can sell your AirPods on different platforms after cleaning them properly. You can sell them to friends or resellers on platforms such as eBay, 9to5, Amazon, and BuyBackElectronics. The article explains the different ways of cleaning and selling used AirPods. For example, it emphasizes using a cotton swab to remove any materials stuck on the case. 
Frequently Asked Questions
How can I sell my AirPods for cash?
There are different platforms where you can sell your AirPods (e.g., eBay, Amazon, and 9to5). The platforms also buy other consumer products at competitive prices and process payments fast.
How much can I sell my AirPods for?
The amount of money you can make from selling your AirPods depends on the model and state. Averagely, you can make $60 by selling a wireless case, and the AirPods can go for $50.
Some platforms offer lower prices, but you will likely get at least half the cost of new AirPods.
Can I sell my AirPods to someone else?
Yes. Some platforms can buy back your AirPods. If your AirPods are broken, you can sell them for a lower amount than when they are in good condition.
Can I sell AirPods without a case?
Yes. You could sell your AirPods even if you lost the charging case.
What is the lifespan of AirPods?
Do AirPods stop working after 2 years?
The AirPods' rechargeable battery stops being able to store charge in as little as two years.