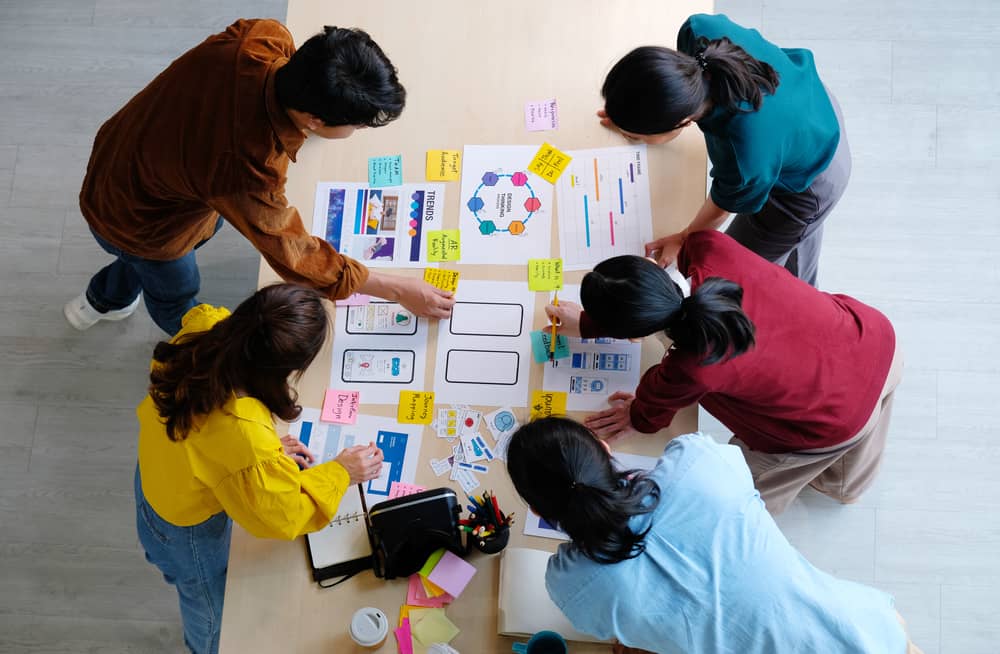 Judging by the 3 million-plus apps available on the Google Play Store and Apple App Store, the demand for apps is massive. So long as the app you create has the potential to solve a problem that consumers have, then there is a high chance you can find a market for it.
Despite the abundance of prospective app buyers, it's challenging to find a buyer due to high competition. For this reason, you will need to learn how to package the app, navigate competition, and finally market the app to the highest bidder.
This article will show you how to package your app as a profitable product and price it accordingly, who to consider selling it to, and how.
Avenues To Sell an App
Finding a buyer for your app is the most challenging part. You can either use a broker or choose to sell privately. Both options have their advantages and disadvantages, and it just depends on what you want.
You will avoid paying hefty broker fees by choosing the private sale route. However, the cons outweigh the pros. Some of the said cons include the following.
It's challenging to find a buyer, especially if you don't have connections in the industry.
You risk being tricked out of your app or the idea, considering you don't know how to protect yourself.
There are high chances of low-balling yourself during negotiations.
Keeping the above reasons in mind, it is better if you choose to sell the app through a broker. In this case, the pros outweigh the cons seeing that the only major con is the hefty fees. Otherwise, here are a few pros.
Brokers have extensive connections in the industry and can find a buyer quickly.
Brokers will ensure you have all the relevant documents needed to pitch to a buyer saving you the back and forth.
Brokers have experienced sales teams that can negotiate great deals for you.
Should You Sell Your App to Established Companies?
Whenever someone creates a potentially profitable app, their first choice will be to sell it to well-established companies such as Apple, Google, Facebook, and the likes. The assumption is that those companies will offer a huge payout. However, it is tough to sell your app to well-known companies.
Apple and Facebook have a policy stating they don't buy ideas. If you submit your unwarranted proposal to them, they can use and claim it without compensating you.
The best you can do is fill out a contact form on their pages and hope to get a response. You could also publicize your app to get the attention of the companies you're targeting.
How To Sell an App to a Company
Whether you want to sell your app to an established company or a small business, here are a few crucial steps.
Step #1: Write Down Your App Idea
One way of tailoring your app or knowing whether your app idea is viable is writing everything you know about it. Then, ask yourself the following questions.
What is my app about?
What consumer problem is my app tailored to fix?
What features and design will the app have?
How can the app be monetized?
What are the future advancements that can be made on the app?
If you can give detailed answers to the above questions, you are on the right track to creating a business plan.
Step #2: Research the Target Market
Considering you can equate selling an app to any other business, you need to do due diligence before making the sale. Search if any similar apps have already been released. If there is, ask yourself these.
How does/can your app stand out?
What are the other apps lacking that you have?
What are the shortcomings of your app when compared to the competition?
On the other hand, if your app is unique, focus on identifying the target demographic of your app and the best way of marketing your app to them.
Step #3: Draft up a Business Plan
A business plan can either make or break the chances of selling your app. The document should contain everything about your app, from its features to how you plan on generating money from it.
After reading this document, ensure that the potential investor won't need additional information about your app and its possible future.
Step #4: Decide the Price of the App
Technically, your app is worth what the buyer is willing to pay. However, it would be best to have a value range of what the app is worth based on the value it will bring and the income it can generate.
The most commonly used way to value your app is the function [6-12 months' window Average Net Profit] x Multiple (Typically 20–60+).
The first part of the formula represents the net profit your app has amassed in the amount of time it has been on the market. In contrast, the second part is a multiple decided upon by the following factors.
Revenue diversity of the app (i.e., how many ways can the buyer monetize the app).
Traffic diversity (i.e., how many ways you can direct customers to your app).
Step #5: Pitch the Idea to Relevant Parties
Now that you have all the relevant documents for selling your app, it's time to find a buyer. If you are using a broker, it is their work to find you a buyer and instruct you on how to package the product.
If you don't have a broker, you have the following options.
Cold-email potential buyers.
Message representatives of potential buyers on LinkedIn.
Conduct warm network prospecting.
Conclusion
While developing an app is arduous, packaging it as a profitable venture and selling it is a more complex challenge. However, success is pretty high if you have the right mindset, identify the consumer's needs, and offer a viable app to solve a problem. Hopefully, this article gives you a clear picture of what you need to do.