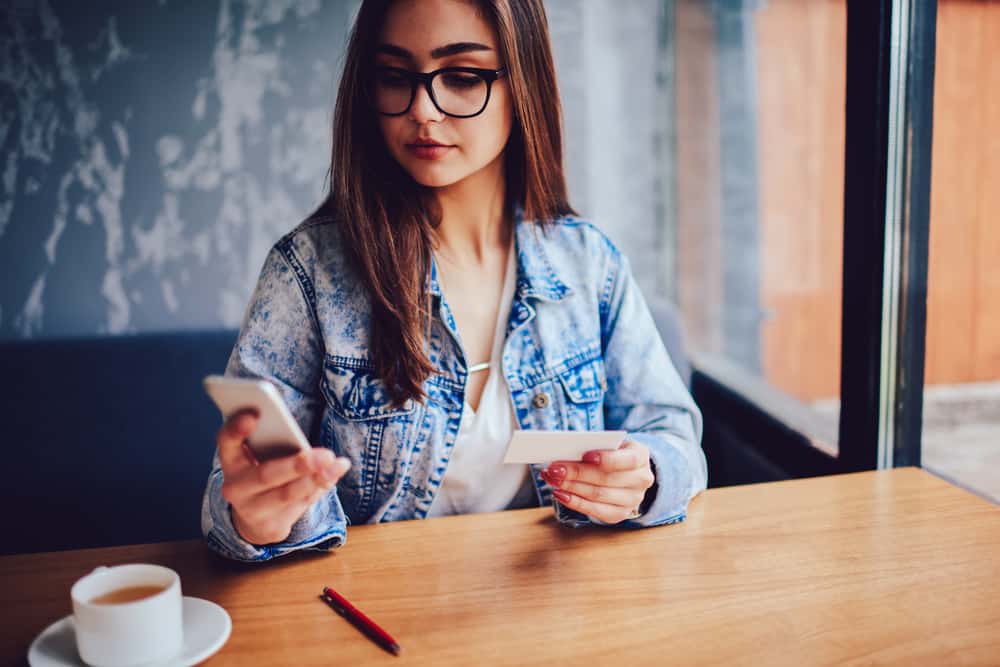 You may think sending a contact card on an iPhone is easy, but there are a few steps you need to follow to share a contact card with someone else. Thankfully, the said steps are simple to follow and hard to forget.
You will need to open the Contacts app, search for the contact card you want to send, choose a platform you want to share it, and press send. The contact card will appear in a blank text message, and all you need to do is key in the recipient. 
In this article, you will find a step-by-step tutorial on how to send a contact card, answers to frequently asked questions, and reasons why contact cards are essential.
What Is a Contact Card?
A contact card on an iPhone is where you save the numbers of people. To make a contact card, you need to add a phone number and name.
You also can add pieces of information – such as a physical address, email address, photo, notes, social media handles, etc. It is crucial to avoid sharing contact cards that have personal information, such as a home address, with strangers for safety reasons.
Method #1: How To Send a Contact Card via iMessage
The method below is straightforward.
Open the Contacts app on your phone.
Tap on the contact you want to share.
Scroll down and tap on "Share Contact".
Choose the platform you want to use for sharing (e.g., iMessage).
Key in the person you want to send the contact card to after it's added to a blank text.
Add more information to the text if necessary.
Press the upward arrow on the bottom right of the message to send.
Method #2: How To Send a Contact Card via AirDrop
If the person you want to send the contact card to has an iPhone and is nearby, you can AirDrop them the contact card by following the steps below.
Switch on Bluetooth and Wi-Fi on both phones.
Switch off Personal Hotspot.
If the recipient doesn't have you in their contacts, ensure that their Airdrop settings are "Receive From Everyone".
Switch on AirDrop on both phones by tapping on the AirDrop icon.
Open the Contacts app.
Tap on the contact you want to share.
Select AirDrop when the app prompts you to choose a platform for sharing.
Choose the device you want to send it to.
Ask the recipient to press "Allow" when they receive the notification asking to accept or deny the AirDrop request.
Why Is a Contact Card Necessary?
iPhones automatically create a contact card for every person on your contact list. The purpose is to simplify sending messages or calls to people without cramming their email addresses, home addresses, etc.
The additional benefits of a contact card include the following.
You can instruct Siri with extra commands, like "take me to Mellisa's house" or "call my brother".
It allows you to remember important details about your contacts because you can add notes, social media handles, etc.
It lets you categorize your contacts (e.g., book club members) and send group texts without a hassle.
The Safari app can use the information on your contact card to autofill details on websites, saving you time.
Conclusion
Gone are the days when you needed to copy and paste a contact to a message to share it with someone else. iPhones allow you to send the entire contact card in simple steps. Hopefully, this article shows you how to easily send a contact card on iPhone.
Frequently Asked Questions
Is my iPhone contact card private?
Yes, it is. Only the people you send the card to can see its contents.
Is it possible to edit a contact card on iPhone?
Yes. Tap on the contact you want to edit and click the Edit icon on the top right of the phone screen. 
How did my contact cards get on my wife's phone?
This happens if you and your wife share the same Apple ID for iTunes and iCloud. Also, your wife could have synced the contacts.
Can I add images to contact cards?
Yes, you can. Tap on the contact you want to add a picture to and click Edit > Add Photo. The phone will direct you to the Photos app to choose an image. 
If I edit a contact card after sharing it with someone, will the person receive the edit?
No, they won't. Instead, you need to share the edited version with them.