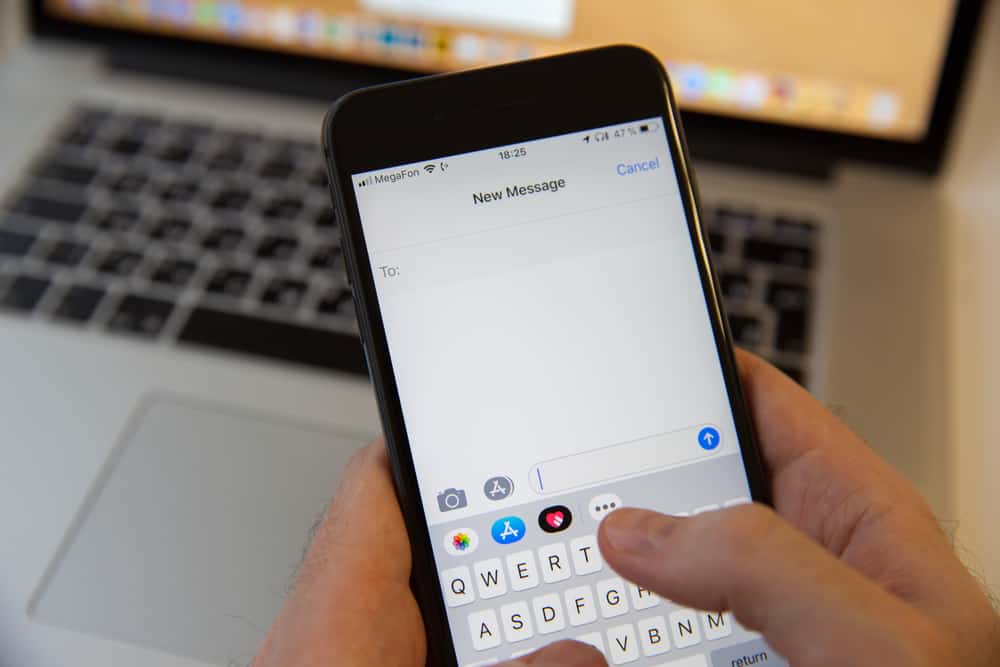 It happens very often: you need to send a text at a certain time, but it either slips your mind, or you end up oversleeping and miss your window to send the text. Or you sometimes get caught up and just simply forget to send the text, like forgetting to let your wife know you're headed home as soon as you step out of your office building. This is where automated texts can help, and yes, you can send one with your iPhone.
You can send automated texts on your iPhone in two ways. Of course, you can't directly schedule texts using iMessage, but you can either use a third-party app or automate recurring messages by using Apple's Shortcuts app. You can also set up automated replies with Do Not Disturb. 
If you want to send automated texts using your iPhone but don't know how here's everything you need to know.
Ways To Send Automated Texts on iPhone
While iMessage doesn't allow you to automate or schedule texts to send later, some workarounds exist. These are:
Method #1: Using the Shortcuts App
The Shortcuts app is a handy way of automatically sending someone a text. It's a little complicated, and it's probably not the kind of automation you expected, but it still works.
Here's what you need to do:
Launch the "Shortcuts" app. If you have iOS 13 or later, your iPhone will already have the app. But if you have an earlier iOS version, you'll have to download the app from the App Store.
Once you open the app, you'll see three options on the bottom: My Shortcuts, Automation, and Gallery. Go to the "Automation" tab.
If this is your first time creating an automation, tap on "Create Personal Automations". But if you've already made automation, this option won't be available to you. Instead, you'll find a + in the upper right corner. Tap on that and then tap on "Create Personal Automation".
Now, tap on "Time of Day" and schedule the time you want to send the message. Then tap on "Month" and set the date when you want to send the text. Once you have the desired date and time, tap on "Next".
You will be directed to the next screen. Here, tap on "Add Action".
Select a contact from "Send Message" and tap on "Next" from the "Actions" menu.
Edit the "Message" field and type the text you want to send. Once you're done, tap on "Next".
Now that you have everything set up review the automation to make sure everything's good. Note that "Ask Before Running" is enabled by default, but you can toggle it off if you want the automation to work without any interference or prompt from you. When that's done, and no more changes are needed, tap on Done. The automation will then run the way you set it up.
Note that when you schedule a text this way, the app will automatically set a recurring message that will be sent on the same date and time every month. So if you just want to automate a text once, you'll have to turn off or delete the automation once the scheduled message is sent.
Method #2: Using a Third-Party App
You can also schedule automated texts by using third-party apps. Such apps allow you to send both one-time and recurring messages.
Of course, different apps work differently, and they're usually available for free, but they do include some in-app purchases. They essentially work by allowing you to create and schedule texts for your desired contacts.
Most apps have Free and Premium versions where the former just sends you a reminder that it's time to send the text while the latter sends the text at the given date and time.
Since there are many options available, it's best that you read online reviews to determine which one fits your needs.
Method #3: Using Do Not Disturb
Another way to send an automatic text is using the Do Not Disturb option. However, this will only send an automatic reply (and not a new text) when you get a text, and your phone is on Do Not Disturb. This method is ideal for those who don't want to deal with text notifications.
To set up automated texts this way, here's what you need to do:
Go to "Settings" on your phone and then to "Do Not Disturb".
Here, tap on "Auto-reply" to select the contacts you want to send an automated text to. Note: if you select All Contacts, the message will be sent to everyone.
Go back to the previous menu and choose "Auto-reply" from "Auto-reply to".
Here, enter the text you want to send.
Finally, switch on Do Not Disturb.
Summary
You now know how to send an automated text using an iPhone. The Shortcut app on the phone is very handy and makes it easy to send an automated text. You just need to set it up, and your phone will send the text accordingly. This is very helpful for both work and personal life, and you no longer have to worry about oversleeping or forgetting that you have to send the text.
And if you find it difficult to set up automation using the Shortcut app, you can simply use a third-party app.