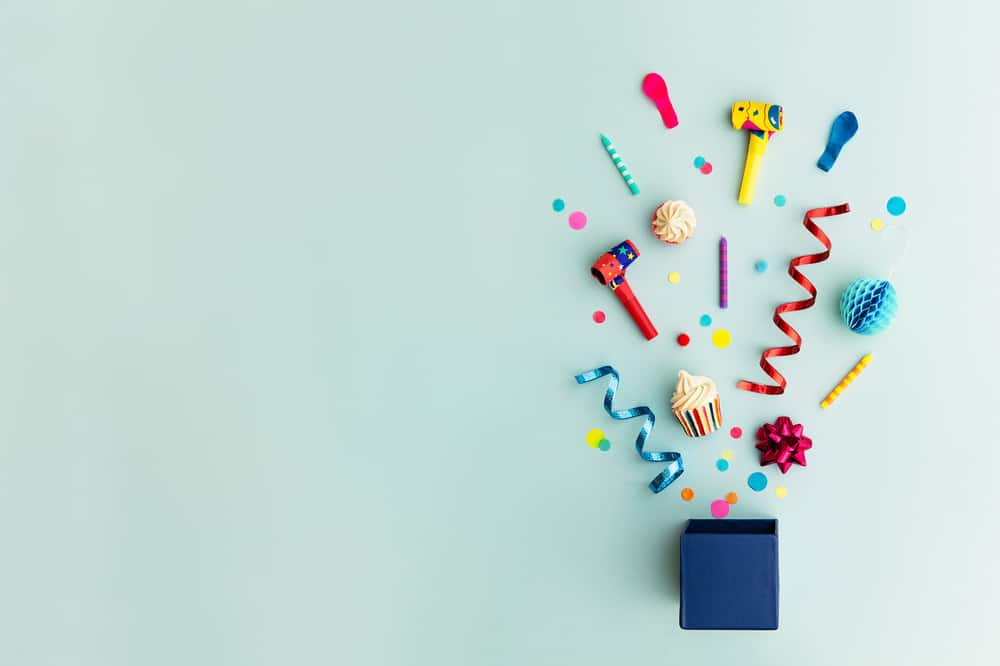 Sending message effects have always remained a staple on the iPhone. With that said, you can send confetti on a particular message. From congratulating someone on their birthday to just being sentimental, the message effect is quite fun to send.
To send confetti on iPhone, open iMessage, type out a message, click the upper arrow, tap "Full-Screen Effects", and swipe to the confetti effect. After doing so, hit "Send".
In this article, we will go over the confetti effect and how you can send it on an iPhone or any Apple device that supports iMessage.
What Is the Confetti Effect on iPhone?
The confetti effect is a message effect on iMessage; it is not just available on the iPhone but is on every device that supports iMessage, including iPads, iPhones, and MacBooks.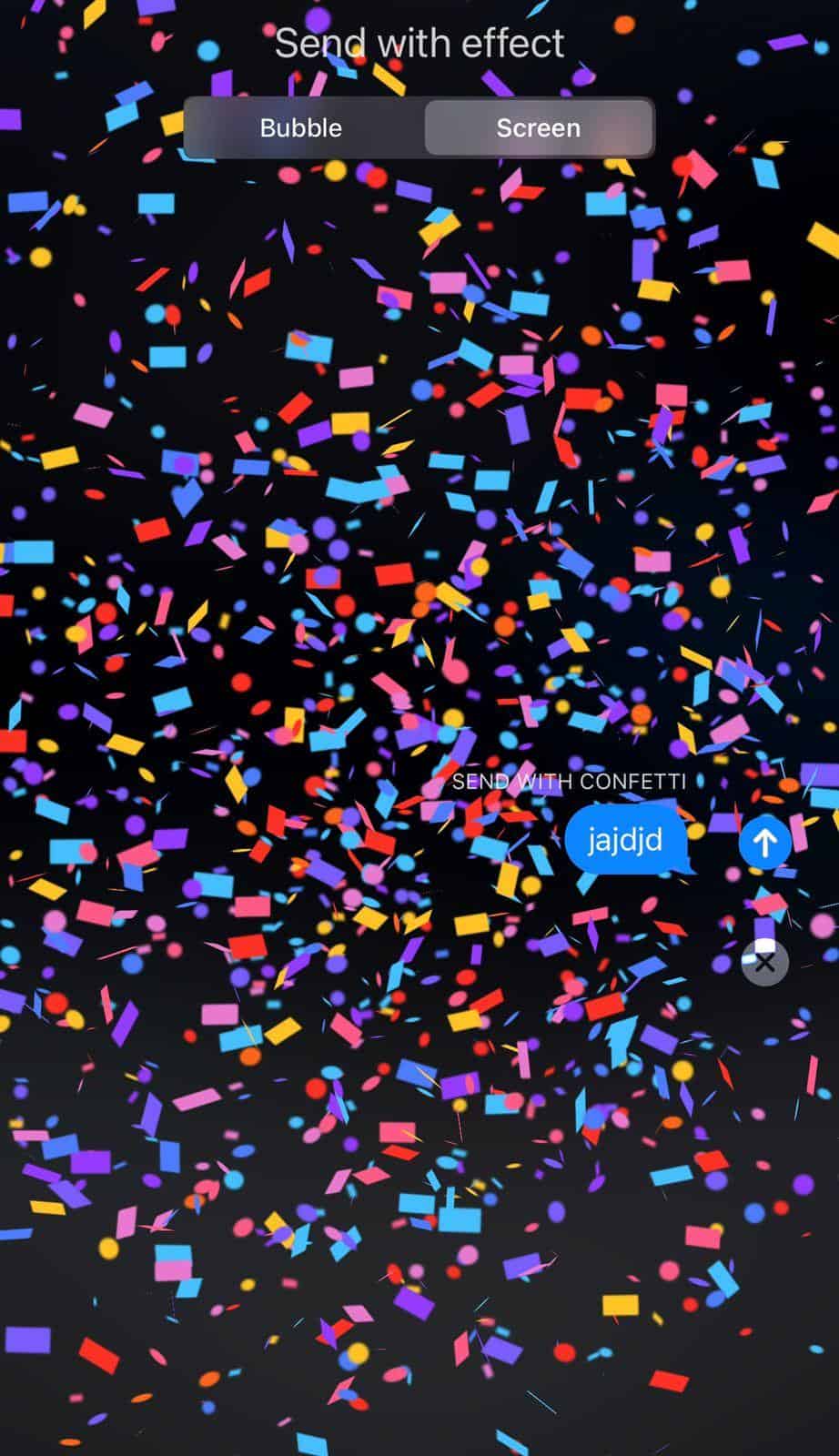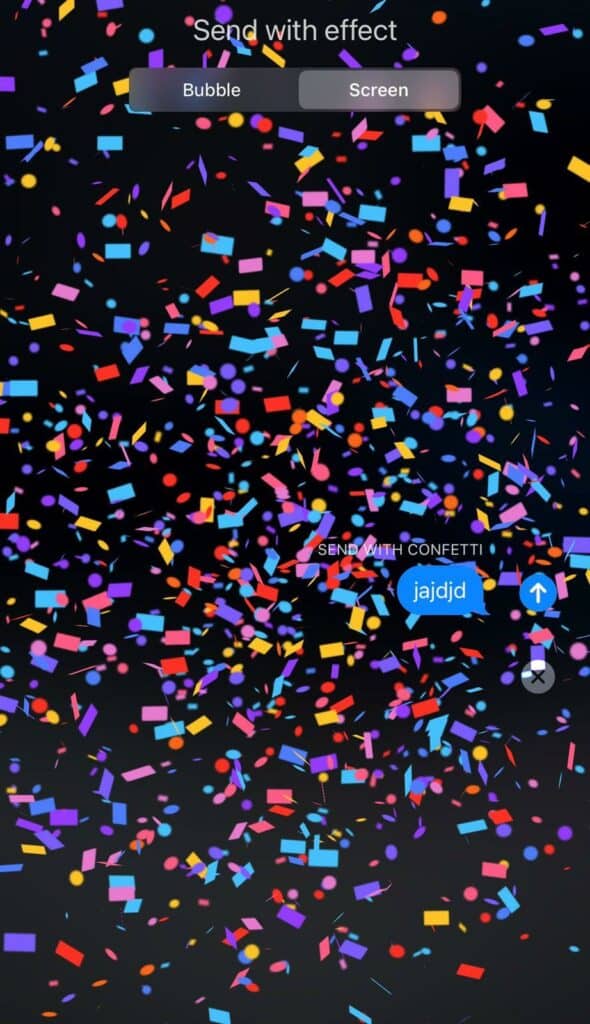 There are two different types of message effects in iMessage.
Full-Screen Effects: The confetti effect, amongst a few others, are full screen effects. When sent, they take up your entire screen.
Bubble Effects: Bubble effects animate just the single message bubble you send them.
You can only send these message effects, including the confetti, in just iMessage. Apple has not yet allowed any other instant messaging application, including WhatsApp or Facebook Messenger.
How To Send Confetti on iPhone
The confetti is a full-screen message effect on iPhone and is sent using iMessage. Here are the steps you need to follow to send the confetti effect on your iPhone.
Open iMessage on your Apple Device.
After typing your message, press and hold the upper arrow button and tap the screen.
Head to the third effect, confetti.
Tap the upper arrow button to send the message.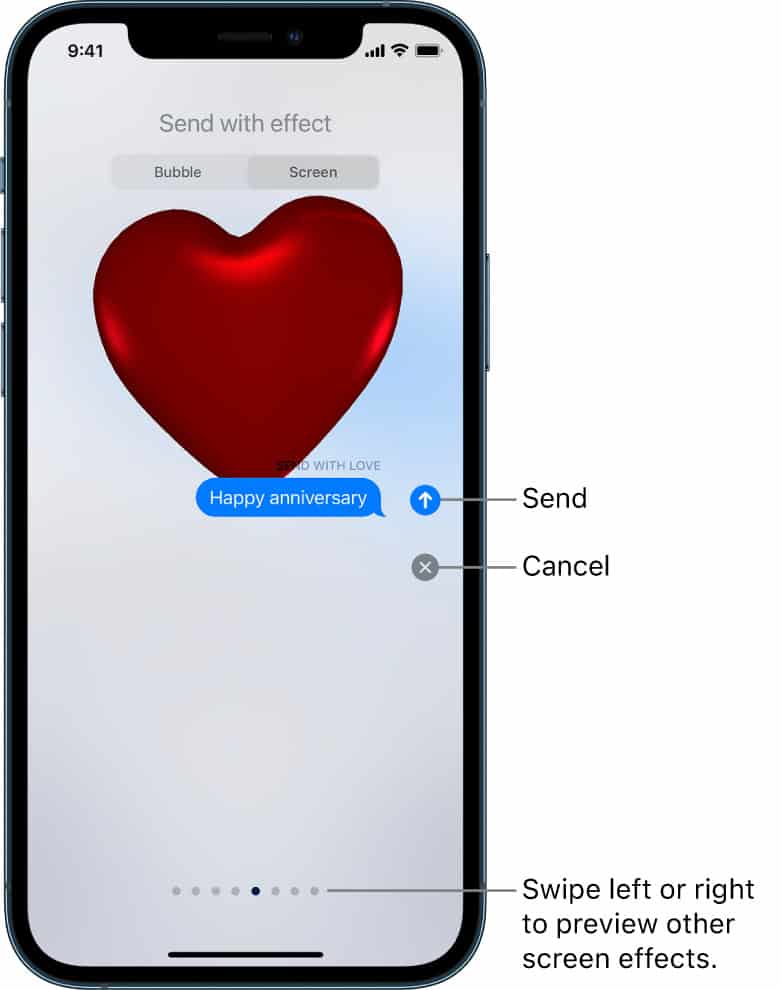 How To Automatically Send Confetti on iPhone
A few messages on the iPhone are sent automatically, given that you say a few particular keywords in your message.
Balloons: "Happy Birthday".
Confetti: "Congratulations".
Fireworks: "Happy New Year".
If you type any of these keywords, you'll also be sending the full-screen message effect.
The confetti effect will only be sent if you use the exact "Congratulations" keyword, and any other variation will not have the message effect pop up.
Conclusion
Sending the confetti effect on an iPhone is a sign of congratulating someone or acknowledging something good that happened in their life. In any case, the effect is easy to send and provides a lot of utility.
Frequently Asked Questions
How do I add confetti to a birthday text?
To add confetti to a birthday text, add "Congratulations" in the message or add it manually by tapping on the blue arrow, tapping on "Full-Screen Effects", and scrolling to confetti.
How do I send special effects on my iPhone?
After opening iMessage, tap on the blue arrow at the bottom-right corner of your screen and select either a Bubble or Full-ScreenEffect".You can only send these message effects to someone who also has iMessage.
To send the confetti effect, open up iMessage on your iPhone and tap on the blue arrow; now, select "Full-Screen Effect" and scroll to confetti. After doing that – hit send, and you'll be able to send the effect on any message.