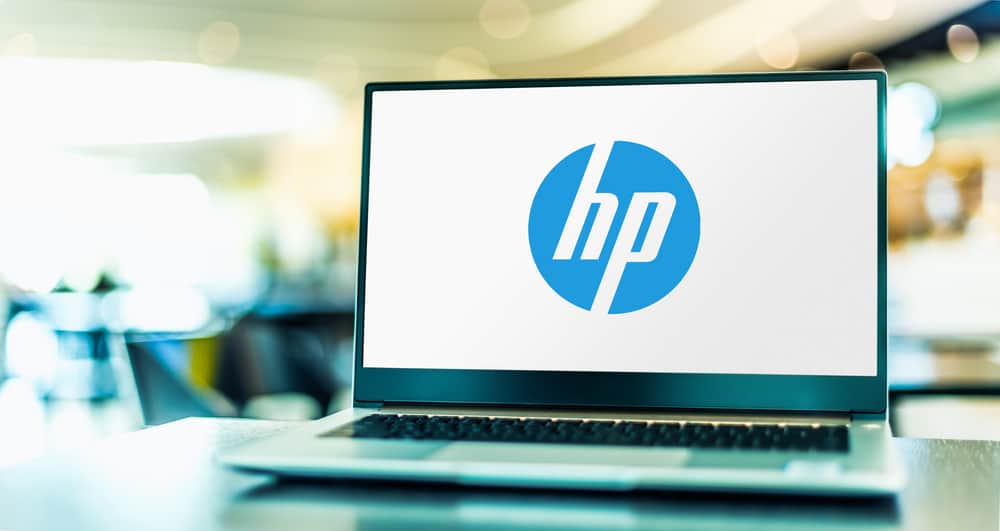 HP is probably the best laptop manufacturer in the world. People trust their products and try to buy HP laptops for their quality and longevity. However, HP is also known for its reliable customer service. If you have a problem with your laptop or need it fixed because of recent damage, you might wonder how to send it to HP for repair.
Like any other product or service provider's policy, you can contact HP and talk to their technical support representative. If the problem in your laptop is covered under warranty, HP will surely fix your machine without any charges. You can also ask the representative about the problem, and they can tell you the best possible solution.
However, you must analyze your laptop to know exactly what the problem is before sending it to HP. You also need to ensure the safety of your laptop and data if you choose your device to be picked up by HP. 
In this article, you will learn everything about sending your laptop to HP and what should be done before doing so.
How To Contact HP
Depending upon your situation, you can choose to contact HP either by using their number or email address. Here's how you can take advantage of both these methods.
Through HP's Phone Numbers
If you're a normal home customer and bought an HP laptop for personal use, you can contact 800-474-6836. This phone number is made for individual customers who want their personal HP laptops fixed.
However, if you're running a laptop business and want to contact HP as a business person, then you call 800-334-5144. Both these numbers will get you in contact with a technical support representative, and you can inquire about your problem.
Through HP's Website
There's also an option to send your problem or query via email or HP's customer care website. Sometimes, it's better to use a written form of communication as you can elaborate on the problem more easily.
Moreover, it can also save some time. So, if you're busy, just write a quick message and forward it to HP's website. No need to wait on a call if the problem is generic. 
If you're sure about the problem you're having with your laptop, you can just tell the representative right away. Remember to always be honest with your statements. Some people try to get their laptops repaired for free by falsely explaining the situation. 
It won't work as the laptop will be thoroughly examined by HP's technical team afterward. If you aren't sure what your laptop's problem is, you should elaborate on the bugs or problems you're having.
If you have a broken laptop, tell the exact reason and cause of this incident or anything you want to add that will help the representative understand your situation. After analyzing, they will tell you what step to take next.
If you live nearby an HP store, you can pop in and leave your laptop for repair. Otherwise, you can pack it carefully, and the company will get the computer picked up from your doorstep.
Packaging the Laptop
Certain things need to be done before you send in your laptop for repair. You need to make sure it arrives at the destination without receiving any damage.
Back-Up Your Data
The first thing should be to back up all your data. In most cases, your laptop will be reverted to its factory settings, so all the data on your computer will be lost.
You must ensure you've created a successful backup of all your important files and folders to avoid any inconvenience or complications afterward.
Pack the Laptop Carefully
You must also ensure the safety of your laptop during delivery. HP will not take any responsibility for extra damages caused during this process. So, you must pack the laptop in a cardboard box lined with foam or any other cushioning material.
These materials will ensure that the laptop survives sudden shocks or harsh forces.
Keep Track of the Repair Process
After you've handed over your laptop to the delivery guy, it can take up to two weeks for your laptop to get repaired. You can keep track of this process by heading to HP's customer support website. 
Head over to the "Check Repair Order" tab and tap on "Discover More" to view the progress of your HP laptop's repair.
The Bottom Line
Laptops are prone to breakage and malfunctions like any other technical device. If your HP laptop is also not working properly, you can send it for repair. You can contact HP through their phone number or customer support website.
A representative will tell you the best way to fix your machine and may demand your laptop to be sent over to them via delivery. So, you must back up your data, pack the computer carefully, and keep track of the procedure, as it can take up to ten days to repair your HP laptop.
Frequently Asked Questions
Is it safe to send my laptop for repair?
You're completely safe if you send your laptop to official and authorized repair centers. Still, you should back up all your data in another device and remove it from your laptop for additional safety.
Is it worth repairing a very old laptop?
If your laptop is more than five years old, you should not spend a large amount on repairs. It's better to invest in a new laptop at that stage.